Copper. Massive sell-off in Copper past few weeks and close to test medium term strong key support at around 412-400. A minor bounce should be expected from here. Possibly back to around 430-440. However, a Daily close below 400 can fuel further sell-offs down to around 360-350.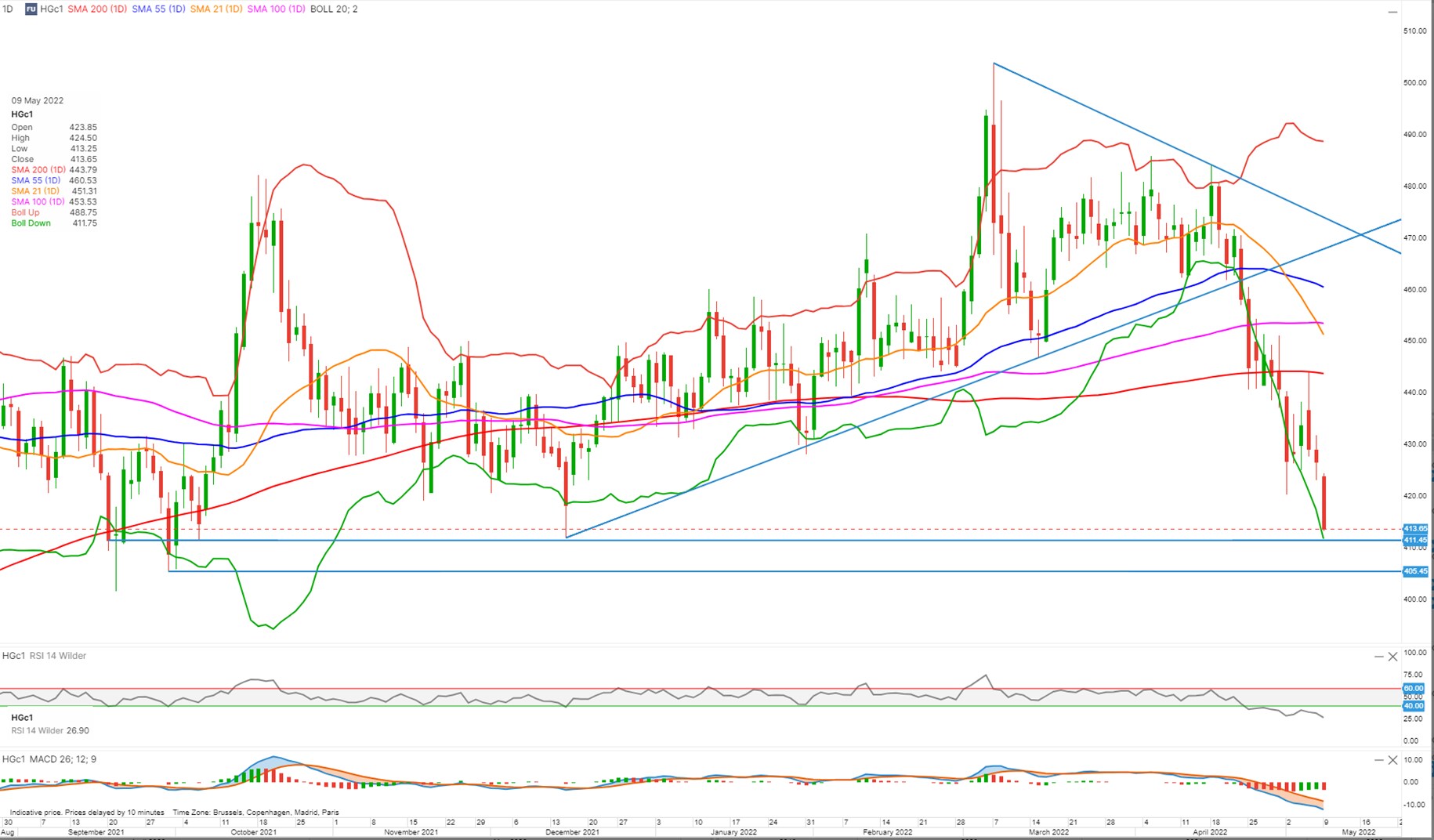 Source: Saxo Group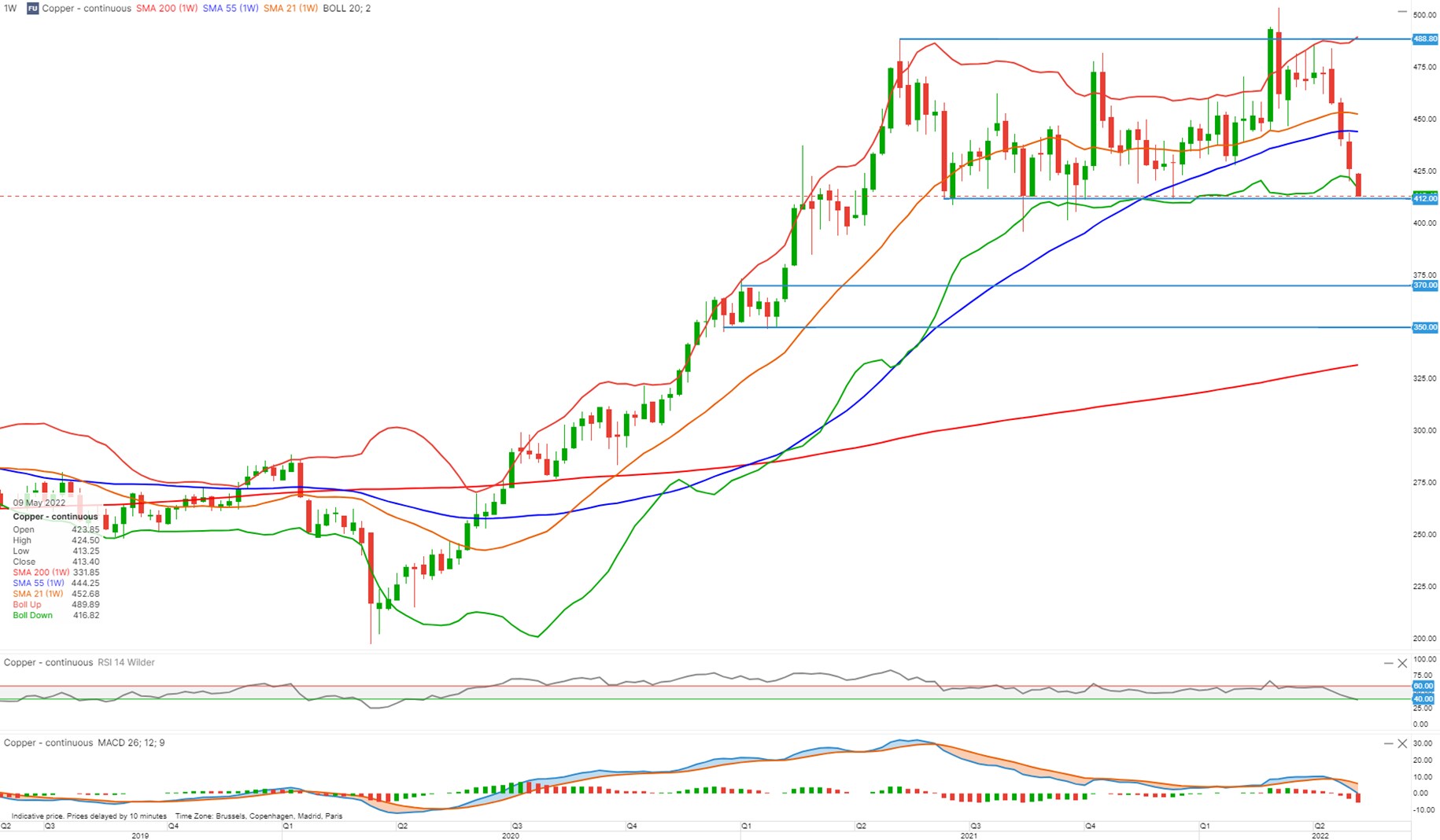 Source: Saxo Group
Iron Ore formed a Double Top like pattern with a potential price target between 128 and 120. The pattern was confirmed with Friday's heavy sell-off taking the Iron Ore below key support at 143.23
Followed through during Monday trading pushing below what seems to be the Bear/Bull Pivot level around 132.60 and below the falling 200 daily SMA.
RSI below 40 with no divergence and Bollinger bands expanding. All is set for lower levels . No strong support before around 107.80.
Some Pullbacks in an effort to test Bull/Bear Pivot level should be expected but Bulls are not likely to be successful in pulling Iron Ore back above the Pivot and less likely to pull it back above 146.60 which put the scenario on neutral.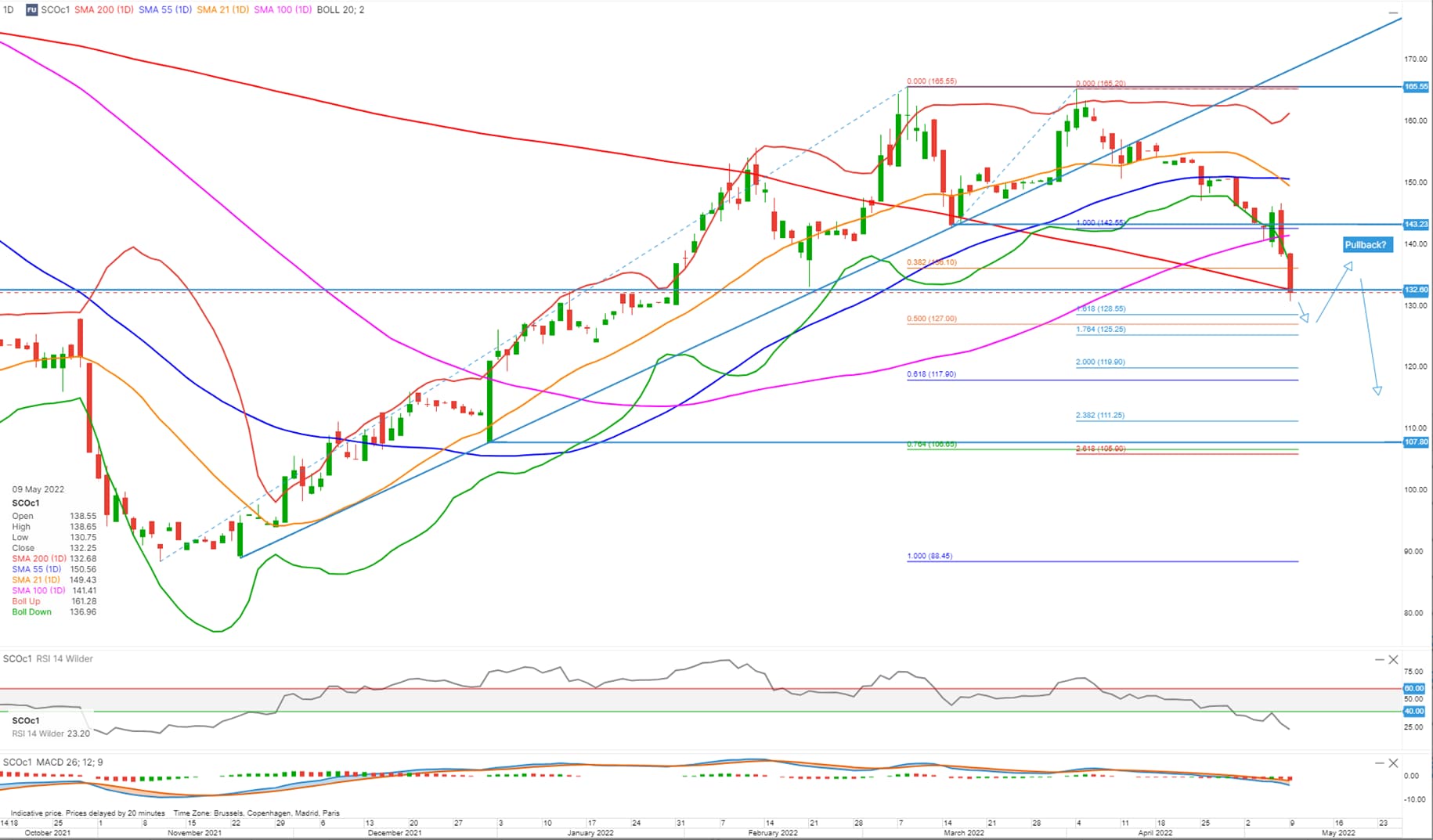 Source: Saxo Group
Source: Saxo Bank