Metals have received somewhat of a boost, with supply risks growing and some optimism in Chinese construction. For energy markets, all attention will be on EU energy crisis talks today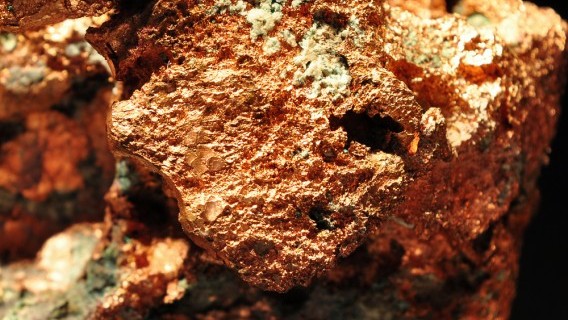 Energy - EU energy crisis talks today
The oil market yesterday managed to recoup some of its declines from earlier in the week. ICE Brent continues to trade below US$90/bbl and the market will be watching for any signs from OPEC+ of possible intervention.
The partial recovery in the market comes despite fairly bearish EIA numbers. The EIA reported that US commercial crude oil inventories increased by 8.85MMbbls over the last week - the largest increase seen since April. When you factor in the SPR release, total US crude oil inventories increased by a more modest 1.32MMbbls. An increase in crude imports, lower exports and lower refinery utilization (due to the BP Whiting outage) over the week all contributed to the crude build. Despite lower refinery activity, gasoline and distillate fuel oil stocks increased by 333Mbbls and 95Mbbls respectively.
European gas prices continue to trade in a volatile manner, with TTF breaking below EUR200/MWh at one stage yesterday, only to finish the day above EUR220/MWh. The market will be sensitive to developments today, given that EU ministers will be meeting to go through proposals to tackle the energy crisis. These proposals include various forms of a price cap, along with potentially mandatory demand cuts not just for gas but also the power market. Liquidity measures for European power companies will also be pretty high on the priority list. As we have mentioned before - while price caps will offer some relief to consumers, it doesn't help the market try to balance itself through demand destruction.
Metals – Escondida strike lifts copper prices
LME copper prices ended the day higher, amid reports of potential mine strikes in Chile. Workers at BHP's Escondida, the world's largest copper mine, voted to go on a partial strike from next week over safety concerns, according to the mine's union. The strike will result in a partial stoppage on 12 and 14 September and will be followed by an indefinite strike lasting until a deal with BHP is reached.
Spread action also suggests a tightening in the prompt copper market. The LME copper cash/3m backwardation reached US$145/t (highest since November) yesterday, compared to a backwardation of US$76/t a day earlier and a contango of US$7.75/t at the start of 2H22.
Vale SA raised its nickel production guidance to reach 230-245kt per year in the medium term, higher than its previous forecast of 200-220kt in May, the battery metal producer announced. In the long-term, Vale expects annual nickel production to reach over 300kt to tap into the growing demand for the metal.
In ferrous metals, the most active SGX iron ore contract moved above US$100/t yesterday amid hopes of a recovery in construction activity in China. According to the latest market reports, the Chinese city of Zhengzhou will resume all stalled housing projects by 6 October, by making use of special loans, asking developers to return misappropriated funds, and encouraging some real estate firms to file for bankruptcy, according to Reuters reports.
Read this article on THINK
Tags
Oil Nickel Natural gas Energy crisis Copper
Disclaimer
This publication has been prepared by ING solely for information purposes irrespective of a particular user's means, financial situation or investment objectives. The information does not constitute investment recommendation, and nor is it investment, legal or tax advice or an offer or solicitation to purchase or sell any financial instrument. Read more