Relevance up to 19:00 2022-06-08 UTC+2 Company does not offer investment advice and the analysis performed does not guarantee results. The market analysis posted here is meant to increase your awareness, but not to give instructions to make a trade.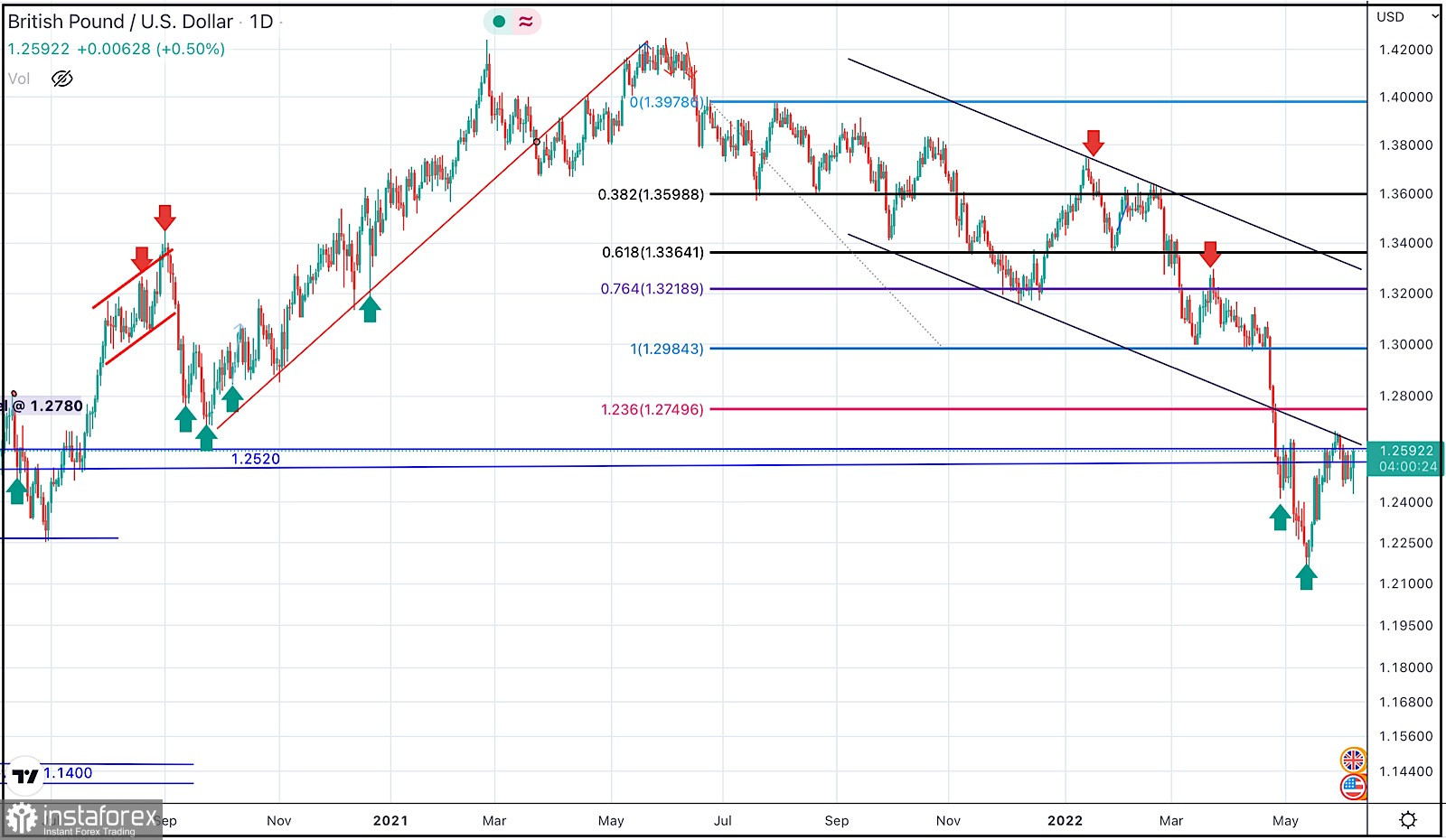 The short-term outlook turned bearish when the market went below 1.3600. This enhanced the bearish side of the market initially towards 1.3400 then 1.3200 which initiated a strong bullish movement towards 1.3600 for another re-test.
The recent bullish pullback towards 1.3600 should have been considered for SELL trades as it corresponded to the upper limit of the ongoing bearish channel.
Shortly after, Bearish persistence below 1.3360 enabled bearish continuation towards 1.2980 - 1.3000.
The price level of 1.3000 stood as intraday Support where a short-term sideway movement could be established . This happened before two successive bearish dips could take place towards 1.2550 and 1.2200.
Considerable bullish rejection was expressed around 1.2200. Hence, bullish breakout above 1.2550 was needed to abolish the short-term bearish scenario for sometime.
Quick bullish advancement was executed towards 1.2650 where some bearish resistance was encountered as expected
The GBP/USD pair remains under bearish pressure to challenge the new low around 1.2150 again. Hence, any bearish reversal signs around 1.2650 should be considered for SELLING the pair.