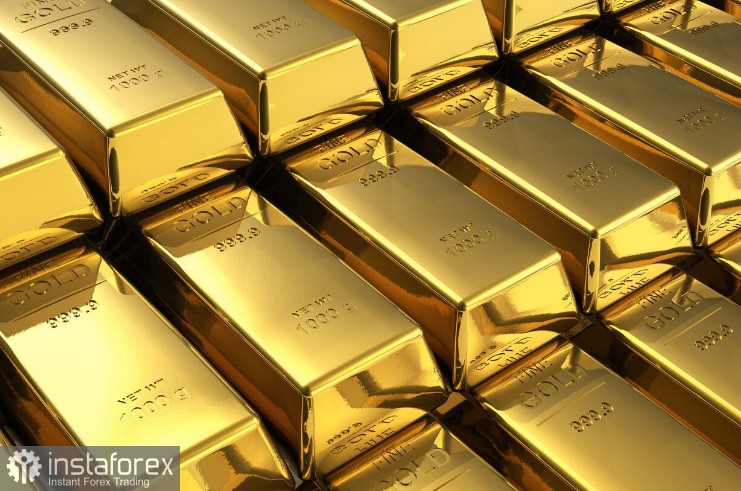 Gold market is holding firm above $1,800 an ounce as recession fears continue to rise, and the manufacturing sector is on the verge of contraction, according to the latest report from the Institute for Supply Management (ISM).
Read next: If ECB policymakers should make a decision between fighting inflation and avoiding recession, they will likely choose fighting inflation says Ipek Ozkardeskaya| FXMAG.COM
ISM said on Thursday that its manufacturing PMI fell to 49.0% last month, falling short of expectations from 50.2% in October. Economists had expected the value to be closer to the neutral level of 49.7%.
Accordingly, the gold market posted a significant gain overnight, with recent disappointing economic data helping prices trade near session highs, adding 3.26% over the day.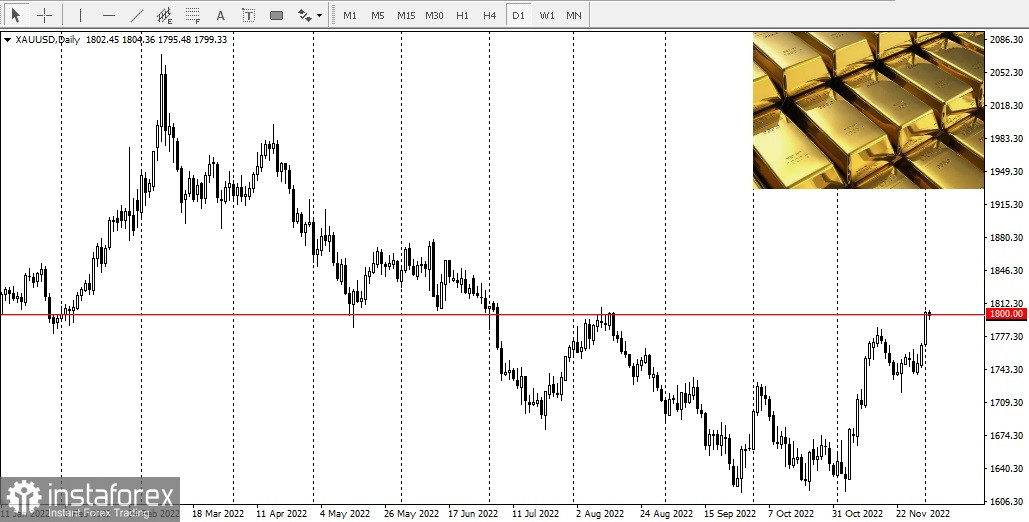 The report noted that activity in the manufacturing sector is now at its lowest level since May 2020.
"With Business Survey Committee panelists reporting softening new order rates over the previous six months, the November composite index reading reflects companies' preparing for future lower output," said Timothy Fiore, chair of the ISM Manufacturing Business Survey Committee, in the report.
The components of the report showed general weakness in the manufacturing sector. The New Orders Index fell below contractual agreements to 47.2% from 49.2% in October. At the same time, the Production Index fell to 51.5% compared to the previous figure of 52.3%.
However, weaker activity also helps bring down inflation. The report said that the Prices Index fell to 43% from 46.6% in October. "This is the index's lowest reading since May 2020," the report says.
Paul Ashworth, chief North America Economist at Capital Economics, said the data clearly shows the economy is stagnating and activity is expected to decline further.
"Given the global economic weakness – particularly in China and Europe – we wouldn't be surprised to see the ISM manufacturing index decline further in coming months – leaving it consistent with a recession," he said.
Relevance up to 08:00 2022-12-03 UTC+1 Company does not offer investment advice and the analysis performed does not guarantee results. The market analysis posted here is meant to increase your awareness, but not to give instructions to make a trade.