Relevance up to 10:00 2022-06-22 UTC+2 Company does not offer investment advice and the analysis performed does not guarantee results. The market analysis posted here is meant to increase your awareness, but not to give instructions to make a trade.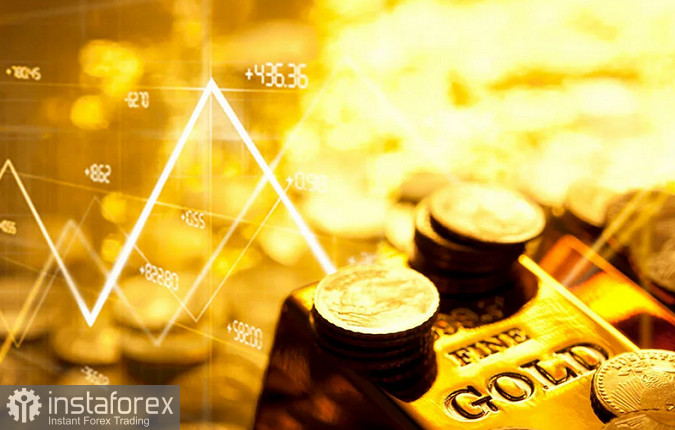 Current gold prices will hold until the end of the year as fears of recession and stagflation prevail over sentiment in financial markets.
Invesco chief investment strategist Christina Hooper said the yellow metal was able to hold its ground despite the 75 basis point rate hike by the Fed, which was the largest increase in nearly 30 years. Hopper noted that this shows how worried the central bank is about inflation.
The Fed also hinted at another 75 bp increase in July and that the rate could rise to 3.50% by the end of this year and reach 4% in 2023. This hawkish stance boosted real yields, which should have been negative for gold. However, investors' growing fears stimulated demand for the metal.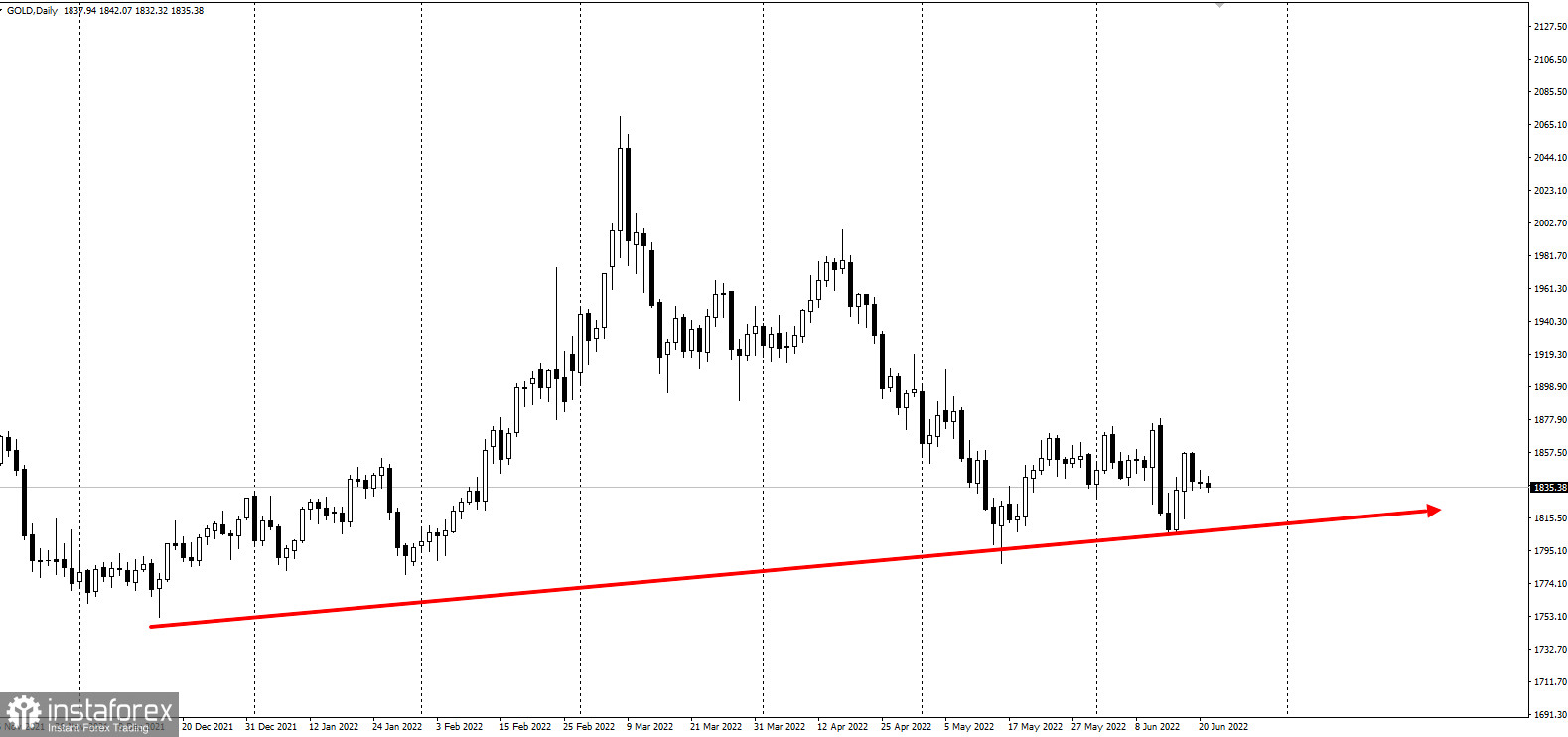 Although Hooper continues to see higher gold prices and weaker equity markets through the rest of the year, she said the fears in the market may be a little overblown.
Hooper noted that even though the threat of inflation continues to rise, the labor market remains healthy. If workers are able to keep their jobs, the US economy can avoid recession.
In any case, the risks of recession are currently elevated, so the Fed had no choice but to act aggressively. Inflation already hit a new 40-year high last month, but it may remain high for the foreseeable future.
Over the past year, long-term inflation expectations have been fairly stable, so the recent rise came as a significant shock to some economists. Under these conditions, the Federal Reserve will continue to step up its monetary policy by aggressively raising interest rates.
As for how high interest rates will be, Hooper thinks the central bank's updated estimate of 3.4% is likely to be the highest level. This is because inflation expectations are relatively low compared to other periods, such as in the 1980s when Fed Chairman Paul Volker raised interest rates so high that it killed inflation but pushed the economy into recession. She explained that in the 1980s, long-term inflation expectations were around 9.7%.