Relevance up to 08:00 2022-07-07 UTC+2 Company does not offer investment advice and the analysis performed does not guarantee results. The market analysis posted here is meant to increase your awareness, but not to give instructions to make a trade.


Gold Survey
The weekly gold survey shows that sentiment among Wall Street analysts and Main Street investors is relatively neutral.
David Madden, market analyst at Equiti Capital, said that the short-term fair value of gold is $1,800 an ounce. Because the market continues to be trapped, as rising interest rates contribute to the growth of the US dollar, but also creates more volatility in stock markets.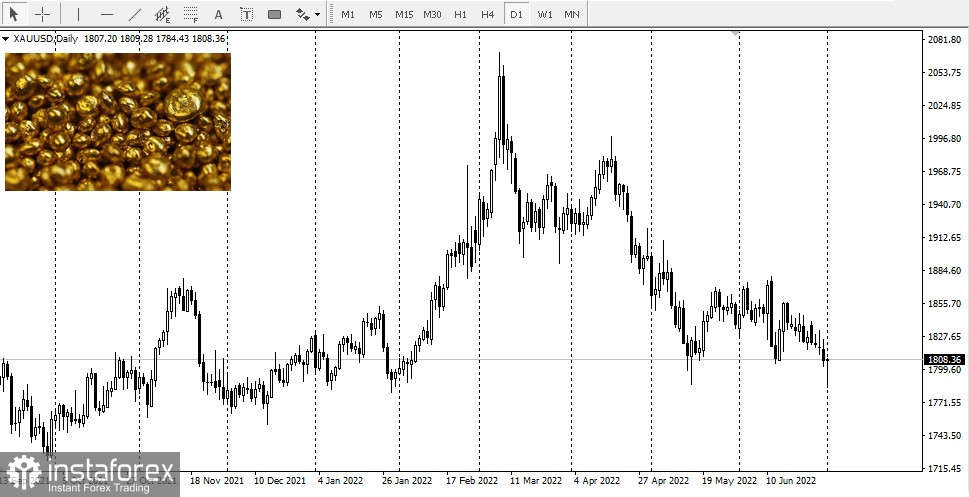 Will Gold Price Rise?
Despite a gloomy start to the second half of 2022, gold continues to outperform stock markets. The S&P 500 ended the first half with a 20% drop, its worst half-year since the 1970s.
Last week, 16 Wall Street analysts took part in the gold survey. Among the participants, five analysts, or 31%, were bullish on gold in the short term. At the same time, seven analysts, or 44%, were bearish, while four analysts, or 25%, were neutral.
In online polls on Main Street, 612 votes were cast. Of these, 253 respondents, or 41%, expect gold prices to rise this week. Another 233 voters, or 38%, announced a decline, while 126 voters, or 21%, were neutral in the short term.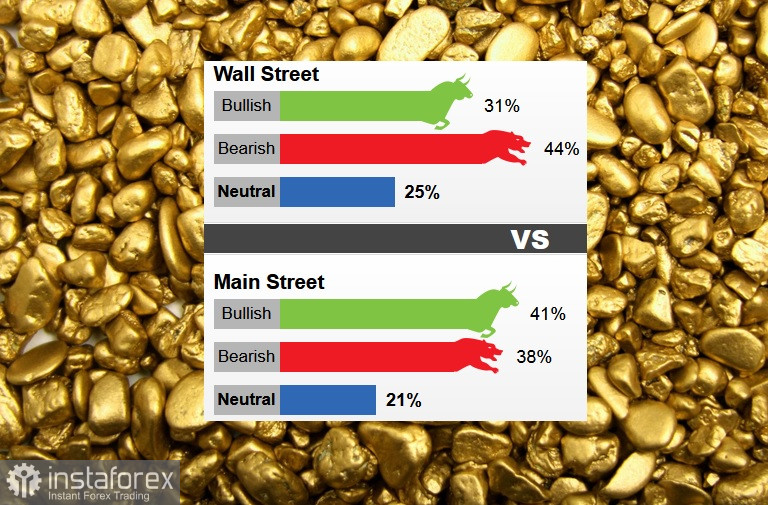 Sentiment
Even though sentiment among retail investors remains at a multi-year low, the level of participation remains the same. Analysts note that as prices consolidate, investor interest in gold has recently declined.
According to some analysts, gold prices will continue to decline as the Federal Reserve leads the global campaign to raise interest rates. The US Central Bank is expected to raise interest rates by 75 basis points later this month.
But the Federal Reserve is not the only central bank looking to tighten its monetary policy. Expectations are rising that the European Central Bank will raise interest rates in July as inflation continues to pick up. On Friday, preliminary data showed that European inflation rose 8.6% year-on-year in June, compared to 8.1% in May.
However, other analysts point out that all central banks face the same dilemma when economic growth slows, trying to raise interest rates.
Adrian Day, president of Adrian Day Asset Management, said gold is oversold in the current environment and is in for a rebound.
Mark Chandler, managing director of Bannockburn Global Forex, also said he also expects a rebound in gold, but he is not as optimistic about the precious metal.