Relevance up to 09:00 2022-06-23 UTC+2 Company does not offer investment advice and the analysis performed does not guarantee results. The market analysis posted here is meant to increase your awareness, but not to give instructions to make a trade.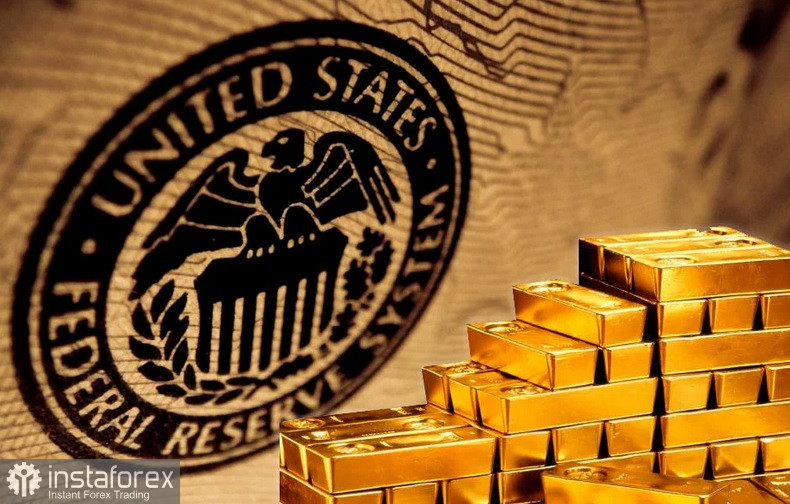 Bullish sentiment for the precious metal has declined.
The latest weekly gold survey shows that in the short term, Wall Street analysts are predicting sideways trading in gold prices for retail investors as well.
Analysts explained that the gold market is in a tug-of-war as the Federal Reserve tries to cool the economy by rapidly tightening interest rates. On Wednesday, the US central bank raised interest rates by 75 basis points, the biggest increase in 28 years. At the same time, the committee's updated forecasts show that by the end of the year, interest rates could rise by 3.5%.
Despite this hawkish stance, gold prices managed to hold their ground.
All things considered, gold's performance was impressive. The precious metal is rising against all other currencies except the US dollar.
Last week, 15 Wall Street analysts took part in the gold survey.
Among the participants, five analysts, or 33%, were bullish on gold in the short term. At the same time, three, or 20%, were bearish, and seven, or 47%, were neutral.
In online polls on Main Street, 1,145 votes were cast. Of these, 646 respondents, or 56%, expected gold prices to rise this week. Another 280 voters, or 24%, announced a reduction, while 219 voters, or 19%, were neutral.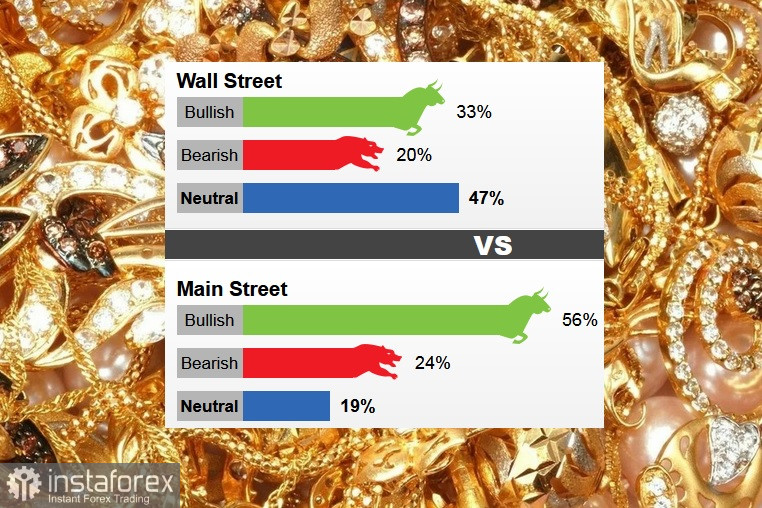 While interest rates are rising, analysts say growing recession fears, reflected in massive losses in the stock market, will keep gold prices around $1,800 an ounce.
According to David Madden, market analyst at Equiti Capital, while interest rates are rising, which is bad for gold, it is also bad for equity markets. Investors fleeing the stock markets are likely to move into gold.
Inflation, which the Fed sees as the biggest threat to the economy, will keep the price of gold going up.
Although gold is considered a safe-haven asset, some analysts also warn that falling prices in the stock markets in the near future could negatively affect the precious metal. Investors may be forced to liquidate their gold holdings in order to meet margin requirements.