The price correction from the embedded line of the price channel (0.6364) turned out to be very strong yesterday (170 points) due to the increased volatility of the entire currency market. The 0.6515 target was worked out.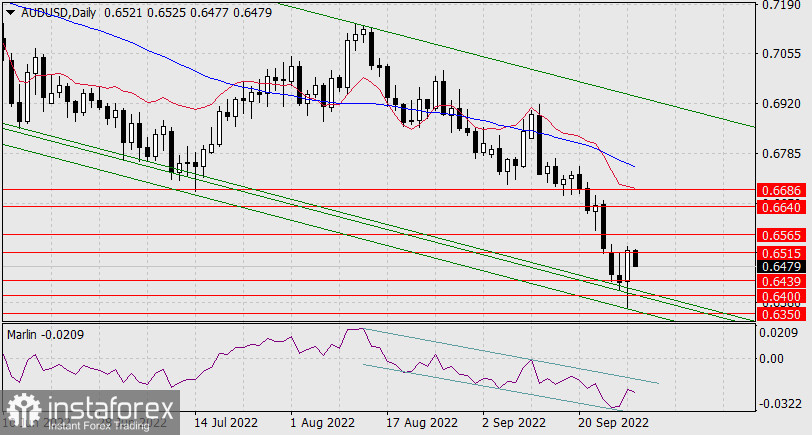 The price is decreasing in today's Asian session. With the Marlin oscillator turning down, we can expect the price to return to the target supports at 0.6439, 0.6400 and update the low at the target level of 0.6350, which will become a retest of the price channel line.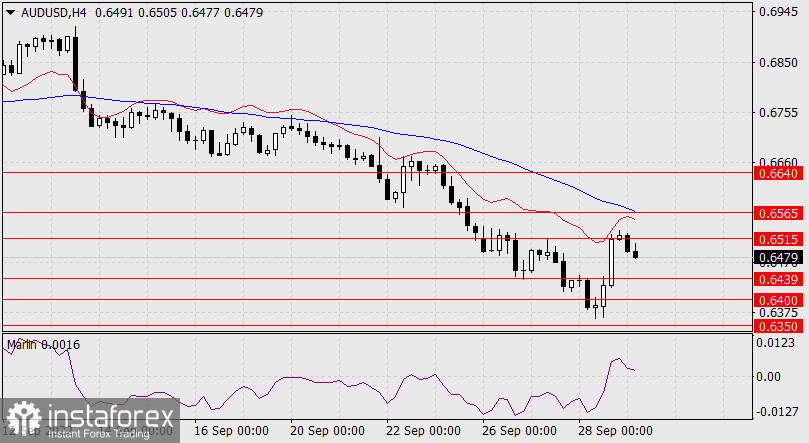 On a four-hour scale, the price is trying to consolidate below the level of 0.6515 (consolidation will occur with the closing of the candle), the Marlin Oscillator is approaching the zero line. Leaving the area below it can increase pressure on the price. We follow the price behavior on the supports 0.6439 and 0.6400.
Relevance up to 04:00 2022-09-30 UTC+2 Company does not offer investment advice and the analysis performed does not guarantee results. The market analysis posted here is meant to increase your awareness, but not to give instructions to make a trade.