Company does not offer investment advice and the analysis performed does not guarantee results.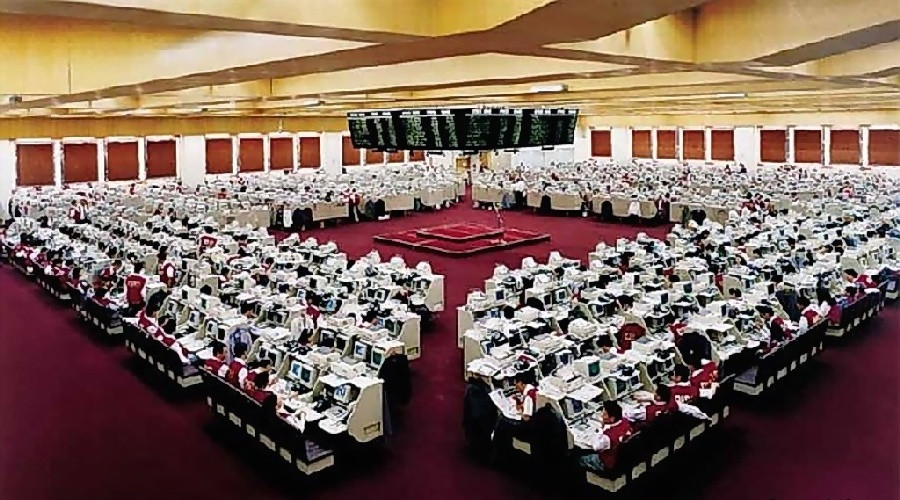 Asian stock markets were mixed on Monday. The Shanghai Composite and the Shenzhen Composite gained 0.57% and 0.64% respectively, while the Hang Seng Index went up by 0.12%. The Nikkei 225 decreased by 0.55%, the S&P/ASX 200 fell by 0.96%, and the KOSPI lost 1.15%.
Investors are awaiting new information from Fed chairman Jerome Powell regarding the further monetary policy course of the US central bank. Powell is set to give a speech this week.
Furthermore, market players took note of the Chinese central bank decreasing two of its key interest rates. The People's Bank of China cut its one-year loan prime rate to 3.65% from 3.7%. The five-year rate was cut to 4.3% from 4.45%. The move was not unexpected – earlier, the PBoC decreased its medium-term lending facility loan rate by 10 basis points to 2.75%.
The Chinese central bank's rate cuts are aimed at boosting the country's economic growth, which has slowed down due to rising energy prices, weak property market, and COVID-19 lockdowns.
On the Hang Seng Index, the biggest movers were Agile Group Holdings, Ltd. (+6%), CIFI Holdings (Group), Co. (+7%), Country Garden Holdings, Co., Ltd. (+3%), and China Resources Land, Ltd. (+2%)
Shares of Sinopec Engineering (Group), Co. gained 4% after the company reported that its net profit increased by 0.6% in the first half of 2022.
In Japan, the worst-performing stocks on the Nikkei 225 were Hino Motors, Ltd. (-3.5%), CyberAgent, Inc. (-3.1%), and Nippon Sheet Glass Co., Ltd. (-2,9%).
The share price of Ai Holdings, Corp. advanced by 5%, thanks to the company's net profit jumping by 32% in the previous fiscal year.
In South Korea, Samsung Electronics, Co. and Hyundai Motor, Co. lost 1.6% and 0.5% respectively.
In Australia, BHP shed 0.2%, while Rio Tinto declined by 0.53%.
Shares of NIB, Ltd. gained 6.6% thanks to the company's operating profit exceeding market expectations.


Source: Forex Analysis & Reviews: Asian markets close mixed on Monday