Into next week's Fed meeting, bond markets will take heart from a slowdown in supply. It seems there are only hawks left at the European Central Bank, and collateral scarcity is here to stay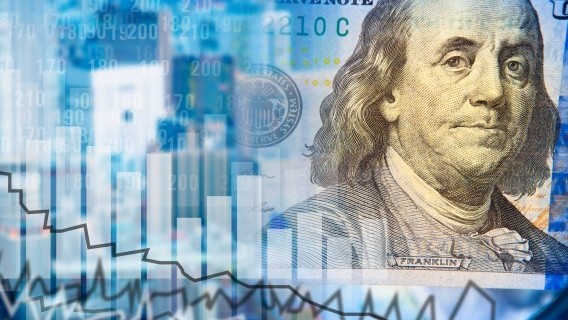 Markets left to their own bearish devices, but supply abates
With US inflation reports out of the way, and little by way of events until then, focus is turning to next week's Federal Open Market Committee meeting. Hard data from the US, in the form of August retail sales and industrial production, are the exception. They could dispel the impression that the US economy is going from strength to strength if, as expected, they show a slowdown from July. Our economics team expects a strong 3Q, however, which should in turn be of little help for bond markets trading mostly on macro drivers.
Thankfully, technicals might lend a helping hand. The end of this week's supply slate should help bonds regain their poise after a bruising week. We may have seen this at play already with the long-end bond rally late in yesterday's session. Today sees auctions from Spain and France but they are mostly short duration, hence adding to the flattening theme.
Bonds should take a breather before next week's FOMC meeting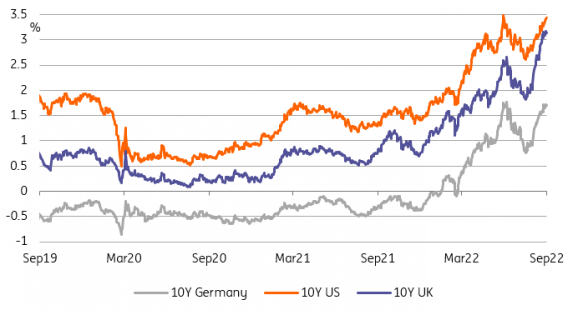 Lane joins the hawks, and collateral scarcity remains unaddressed
In Euroland, European Central Bank Chief Economist Philip Lane seemingly endorsing the hawks' narrative in a speech is another clue that the central bank has experienced a significant shift in its reaction function. This is no guarantee of ever-increasing interest rates, but this means that the hawkish skew in the market reaction to future economic releases should be stronger than in the past months. Realistically, we won't get much evidence of that before the European PMI releases at the back end of next week. Until then, EUR markets will be at the mercy of moves in their USD and GBP peers.
Lane's speech was also a reminder that collateral scarcity issues will remain despite the ECB offering a delay to governments in finding alternative avenues to place their liquidity. Until April 2023, they will continue to earn the euro short-term rate on their deposits at the central bank, which at least delays the time when more demand emerges for already scarce collateral. What the ECB has not addressed, however, is the initial collateral shortage, which Lane blamed in part on interest rate uncertainty and rates volatility.
Rates volatility has boosted demand for already scarce collateral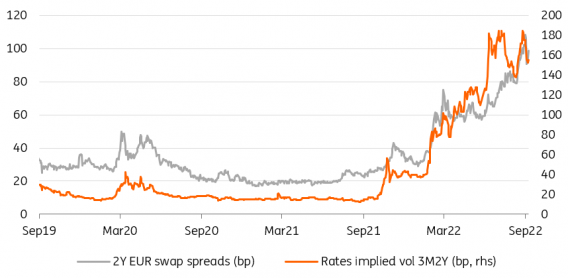 Today's events and market view
Spain and France conclude this week's supply slate with auctions in the 3Y/5Y/8Y and 5Y/6Y/7Y sectors. Their short duration should add to the cuve-flattening theme.
The Bank of England inflation expectations survey is likely to gather some attention one week ahead of its policy meeting, and as inflation fever grips markets. Other European data, eurozone trade and final French August inflation appear less market-moving to us.
Luis De Guindos and Fabio Centeno of the ECB are on the speakers list.
This is just as well because there is a full schedule in the US. Jobless claims are expected to edge up, while Empire manufacturing and Philly Fed indices should offer an early peek into business sentiment in September. Retail sales and industrial production are expected to slow down in August.
Read this article on THINK
Tags
Rates Daily
Disclaimer
This publication has been prepared by ING solely for information purposes irrespective of a particular user's means, financial situation or investment objectives. The information does not constitute investment recommendation, and nor is it investment, legal or tax advice or an offer or solicitation to purchase or sell any financial instrument. Read more