Relevance up to 15:00 2022-06-29 UTC+2 Company does not offer investment advice and the analysis performed does not guarantee results. The market analysis posted here is meant to increase your awareness, but not to give instructions to make a trade.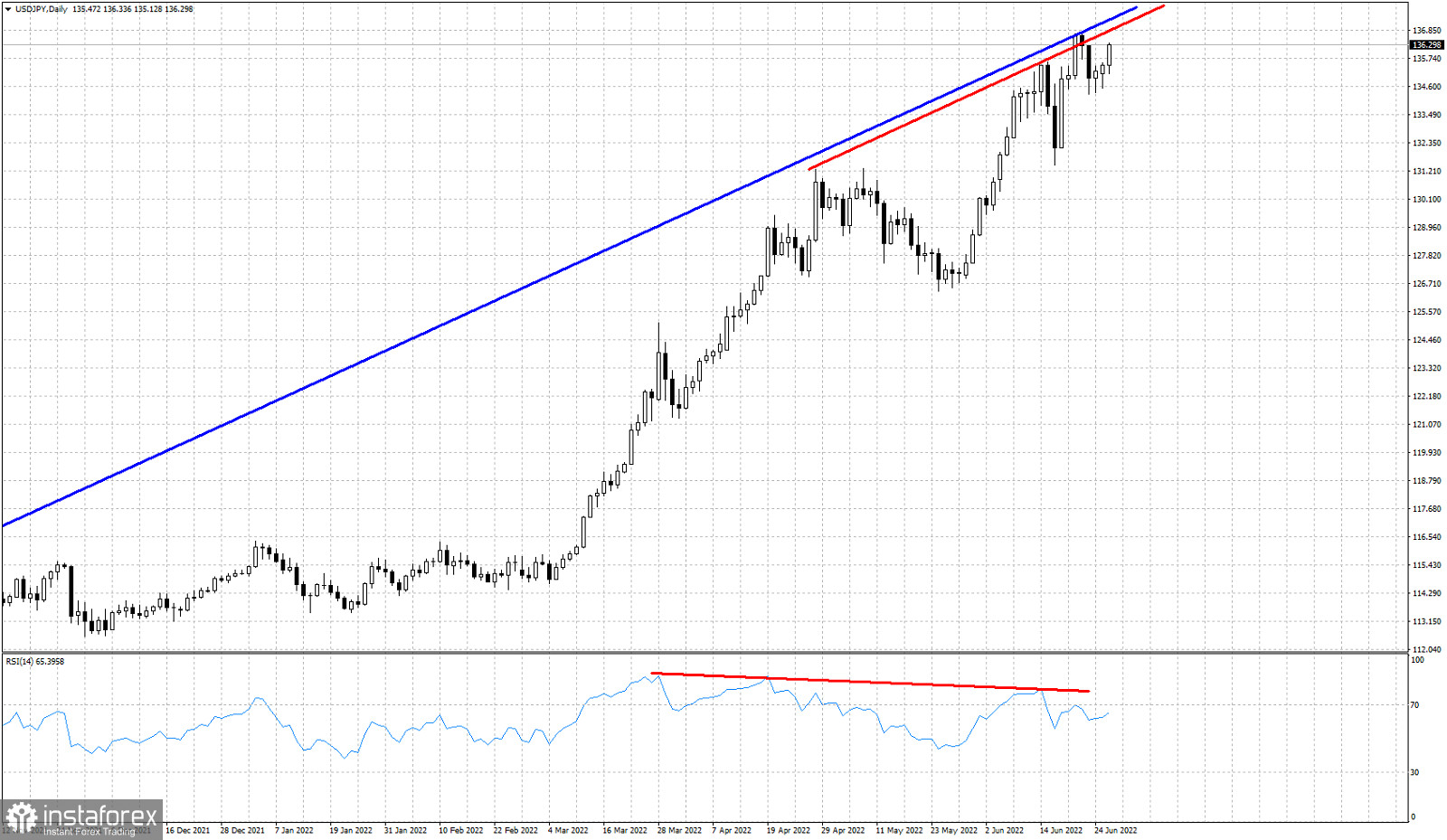 Red lines- bearish RSI divergence
Blue line- resistance trend line
USDJPY trend remains bullish as price continues making higher highs and higher lows. Price is soon expected to make new higher highs towards 137.10 but bulls need to be very cautious. In previous posts we warned that the bearish divergence in the RSI is a warning that the up trend is weakening. Support at 134.60-135 has been held so far and price is moving higher. Price has the potential to reach the blue resistance trend line at 137-137.20. However it seems very possible to see also a new bearish divergence combined with the new higher high. This is not a reversal signal but only a warning that the reversal is getting close. Bulls need to protect their gains.