Relevance up to 05:00 2022-08-30 UTC+2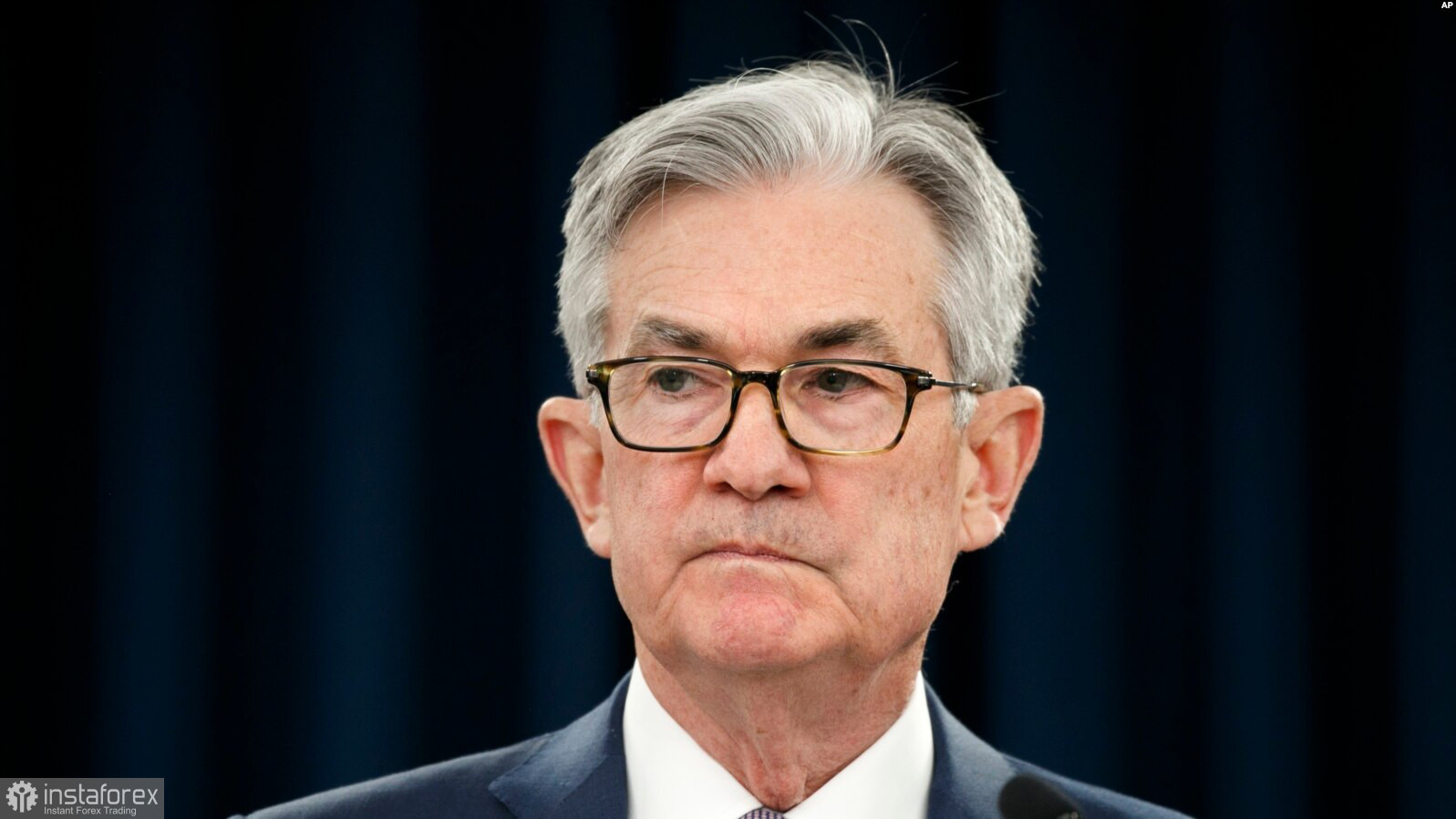 Key US stock market indexes, the Dow Jones, the NASDAQ, and the S&P 500, dropped sharply on Friday and closed in negative territory. Over the past month, the US stock market strongly recovered from its decline of the previous several months. This was a rather paradoxical recovery, as there was nothing that could have triggered it. Now, everything falls into place. Friday's only key event on the economic calendar was a speech by Fed chairman Jerome Powell at the meeting in Jackson Hole. The US personal spending and income data, which was slightly below expectations, could not have caused Friday's slump. Powell assured the market that monetary tightening would continue and that a period of high interest rates would be longer than previously expected. He did not give any new information, and it was clear that one single monthly decrease of inflation could not indicate a downtrend. For example, the CPI decreased in May, only to surge in the following months.
It remains unclear why investors went long on US stocks. It might have been a capital outflow from the EU to the US - the EU is also expected to enter a recession. However, the recession has already begun in the US - investors might have found the US economy to be more stable amid the difficult geopolitical situation in the EU. In addition, the Federal Reserve is actually taking steps to fight inflation, unlike the ECB.
Jerome Powell noted on Friday that the regulator would be closely following macroeconomic data, indicating that the pace of interest rate increase could be slowed down in the near future. However, interest rates would still be hiked from the current level of 2.5%. The Fed funds rate is expected to reach 3.5% at the very least, which would weigh down on US risky assets. The strange upsurge in the US stock market could have possibly been a bull trap, deliberately triggered by major market players to sell their stocks at higher prices. Now, equities and US stock indexes are likely to drop once again and hit new yearly lows. In the meantime, the Fed is likely to increase interest rates at least until the end of 2022.


Company does not offer investment advice and the analysis performed does not guarantee results. The market analysis posted here is meant to increase your awareness, but not to give instructions to make a trade.


Source: Forex Analysis & Reviews: Jerome Powell triggers slump in US stock market