Company does not offer investment advice and the analysis performed does not guarantee results. The market analysis posted here is meant to increase your awareness, but not to give instructions to make a trade.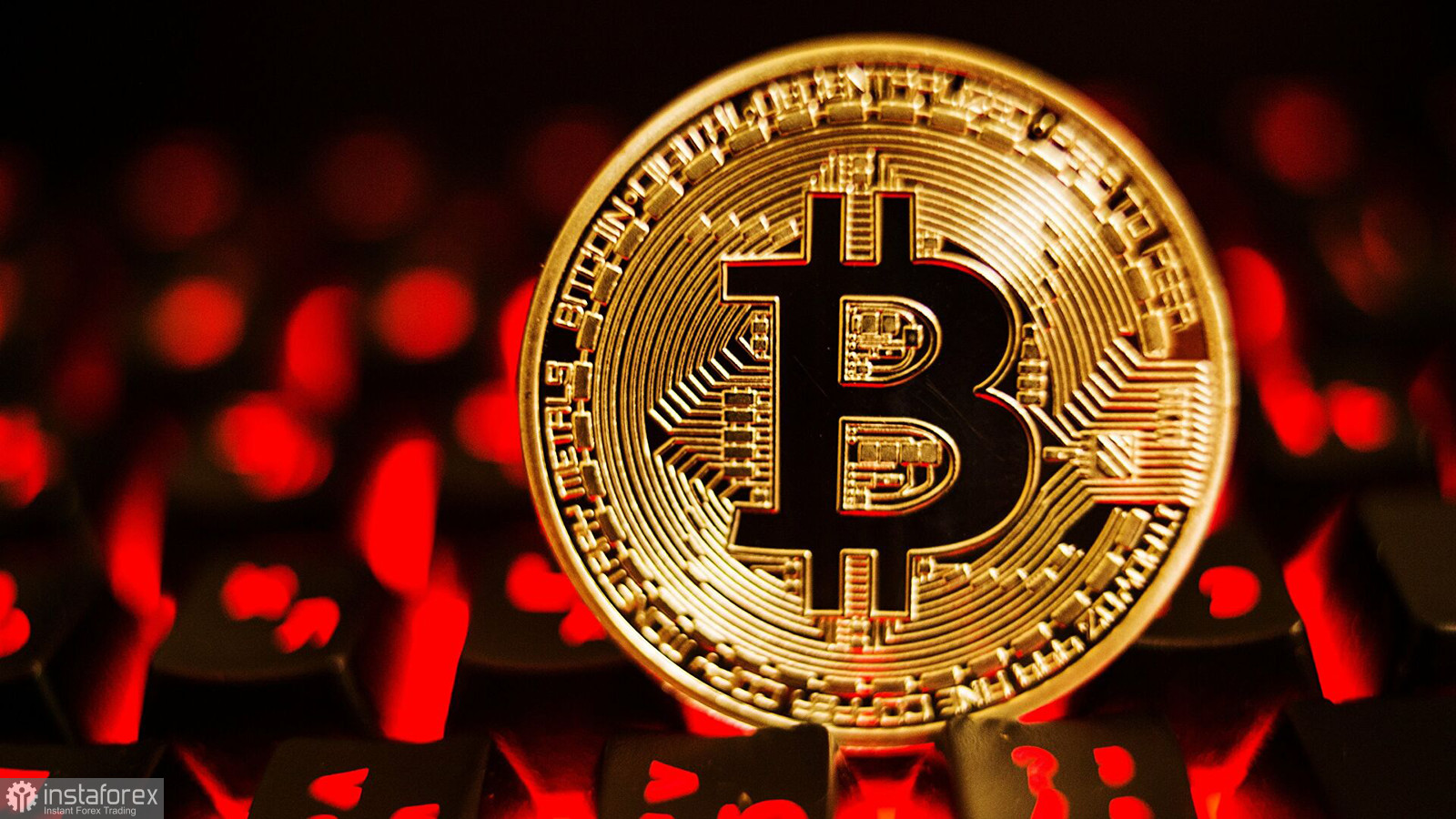 On the 4-hour TF, the current picture of bitcoin is also very eloquent and does not raise any questions. There is a clear ascending channel, which has been maintained for several weeks. The cryptocurrency does not even try to leave it and moves strictly inside it. This channel has a rather weak inclination angle and does not imply a strong bitcoin growth. If we try to give the clearest possible definition of the direction of this channel, then the word "lateral" rather than "ascending" will come to mind. However, this channel performs two important functions at once. First, it signals that the correction has not yet been completed. The second is that fixing below will likely signal a new round of the "bearish" trend in bitcoin. Well, until this consolidation has happened, traders must decide whether they want to trade bitcoin with minimal volatility.
Recently, Tesla sold off bitcoin coins, and Elon Musk tried to make a good face at a bad game. At first, Elon Musk was considered almost the "godfather" of cryptocurrencies and he expected his companies to integrate crypto assets deeply into their activities. Then later, the more time passed, the clearer it became that Musk used his opportunities to earn. He used cryptocurrencies to make his company, Tesla, sell more electric cars. Many experts wonder why Tesla bought $ 1.5 billion worth of bitcoins. Why did it announce the possibility of a bitcoin payment on March 24 last year if it canceled its decision after a couple of months and sold almost all bitcoins a year later? If you think logically, it turns out that Tesla and Musk made some bets on "digital gold," but it doesn't seem to have worked. Some experts believe that, in this way, Musk was trying to conquer the Chinese market, which was very actively interested in digital assets at that time. Who knew that in the near future the Chinese authorities would completely ban mining and the use of bitcoin on their territory? Remarkably, Musk has never openly stated that he no longer believes in bitcoin or that he needs it for specific purposes. Tesla refused to accept payment in "bitcoins" "because of its low environmental friendliness," but at the same time, Musk continues to use Dogecoin, which is no more environmentally friendly than bitcoin. When selling 75% of the bitcoin coins, Musk said that Tesla needed additional liquidity due to various restrictions in China amid a new coronavirus pandemic. However, if bitcoin is a promising tool, why sell it? Would a company like Tesla, with an owner who is the richest man in the world, not be able to find about $ 1 billion?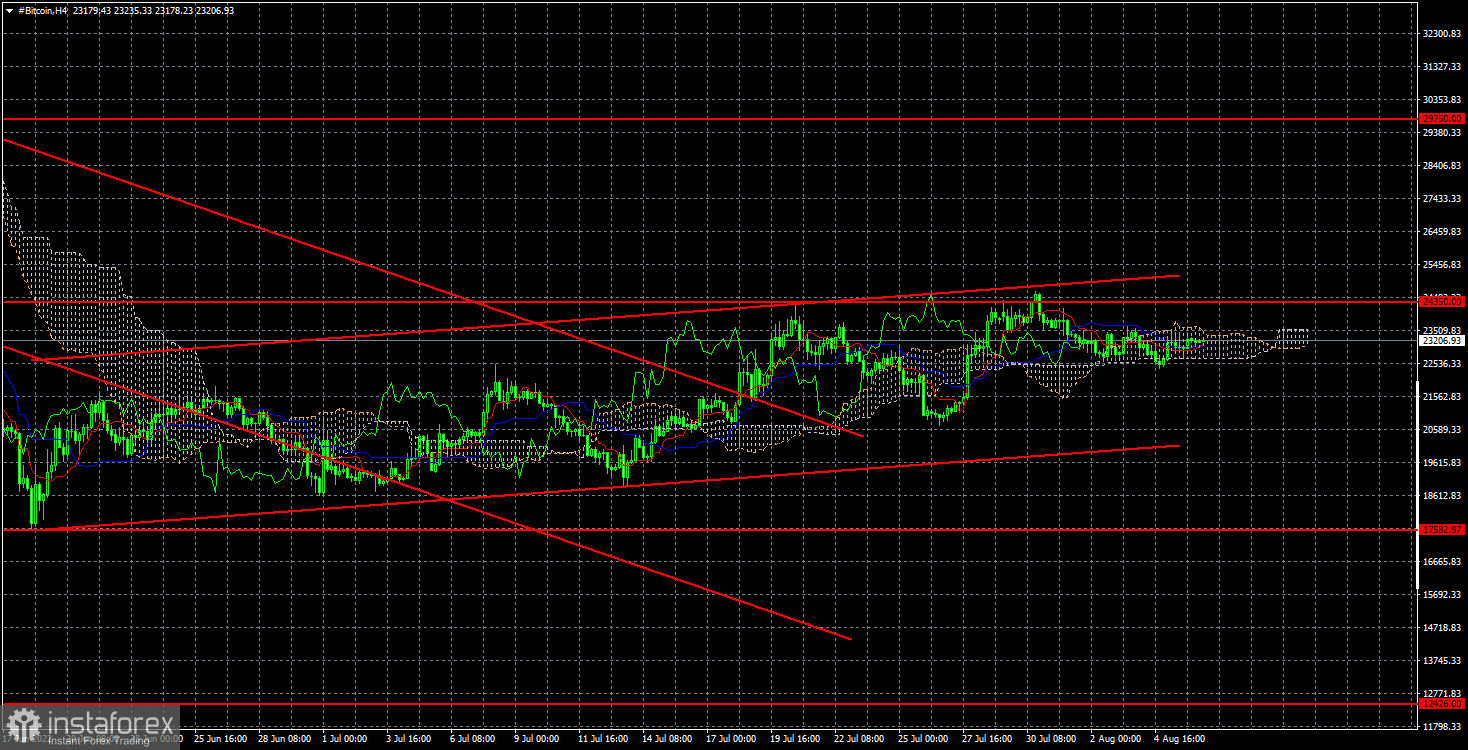 In the 4-hour timeframe, the quotes of "bitcoin" continue a weak upward correction. We believe that the fall will resume, but now we need to wait for the consolidation below the ascending channel. The first target for sales will be the level of $ 17,582, which is the last local minimum. Next, the common goal for the two timeframes is $12,426.