Relevance up to 14:00 UTC+2 Company does not offer investment advice and the analysis performed does not guarantee results. The market analysis posted here is meant to increase your awareness, but not to give instructions to make a trade.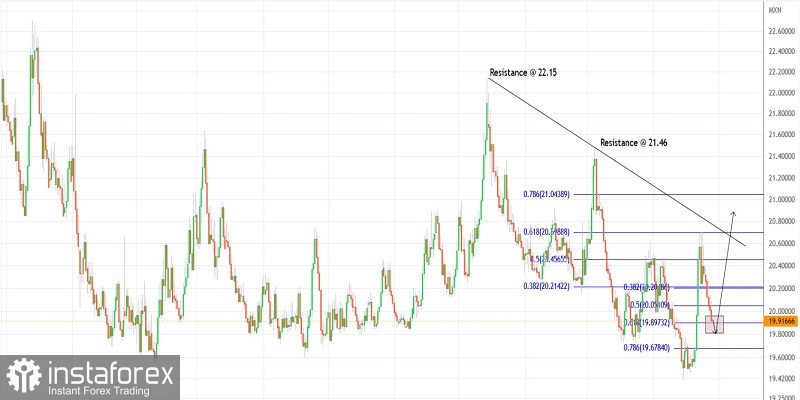 Technical outlook:
USDMXN continues to slide towards the 19.80-90 zone as we're entering the New York session on Friday. The price action has been in line with projections made earlier this week as targets are approaching 19.90 at the time of writing. Watch out for a potential bullish reaction between 19.80 and 19.90 as strong support is expected.
USDMXN has been dropping from the 22.15 highs within a diagonal as discussed earlier. The diagonal is either complete at around 19.40 or it is within its last leg lower towards the 19.00 mark at least. It is good to be watchful around the 19.80-90 zone as traders might take some profits on short positions initiated earlier.
USDMXN might have already carved its first upswing between 19.40 and 20.70 recently. The boundary has been now retraced to the Fibonacci 0.618 level at around the 19.90 mark. A high probability remains for bulls to come back strong from around the 19.80-90 zone and resume higher above 20.70 going forward.
Trading plan:
The potential rally from the 19.80-90 zone against 19.00
Good luck!