Relevance up to 20:00 UTC+2 Company does not offer investment advice and the analysis performed does not guarantee results. The market analysis posted here is meant to increase your awareness, but not to give instructions to make a trade.


The euro and the pound confidently approached the upper border of the ranges from which they could not escape for a long time, and were already preparing to break them, for which they only needed data on orders for durable goods in the United States. It was assumed that their volume will decrease by 0.3%, which would be a reflection of the gradual movement of the US economy towards recession. However, orders increased by 0.7%, which was a complete surprise. It turns out that consumer activity is not decreasing, but growing, and for the third month in a row. This is contrary to countless warnings about the imminent start of a downturn in the economy.
After all, orders are a kind of leading indicator showing the state of consumer activity. In turn, consumer activity is nothing but the locomotive of the American economy. And as long as it grows, or at least does not decrease, no recession threatens the United States. The only surprise is the scale of the strengthening of the dollar. The growth turned out to be extremely weak and insignificant. This is a consequence of the fact that the indicator itself is only indirect, and it is not worth building a direct correlation with retail sales, since the growth of orders only indicates the prospect of retail sales growth. No more than that.
Durable Goods Orders (United States):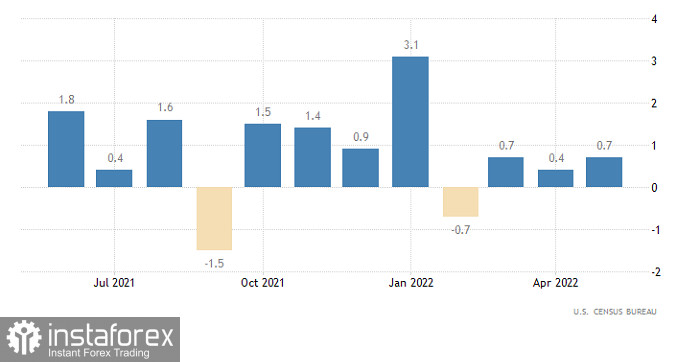 Today, the macroeconomic calendar is completely empty. And since the euro and the pound remained within the previous ranges, we should expect their gradual movement towards the lower borders.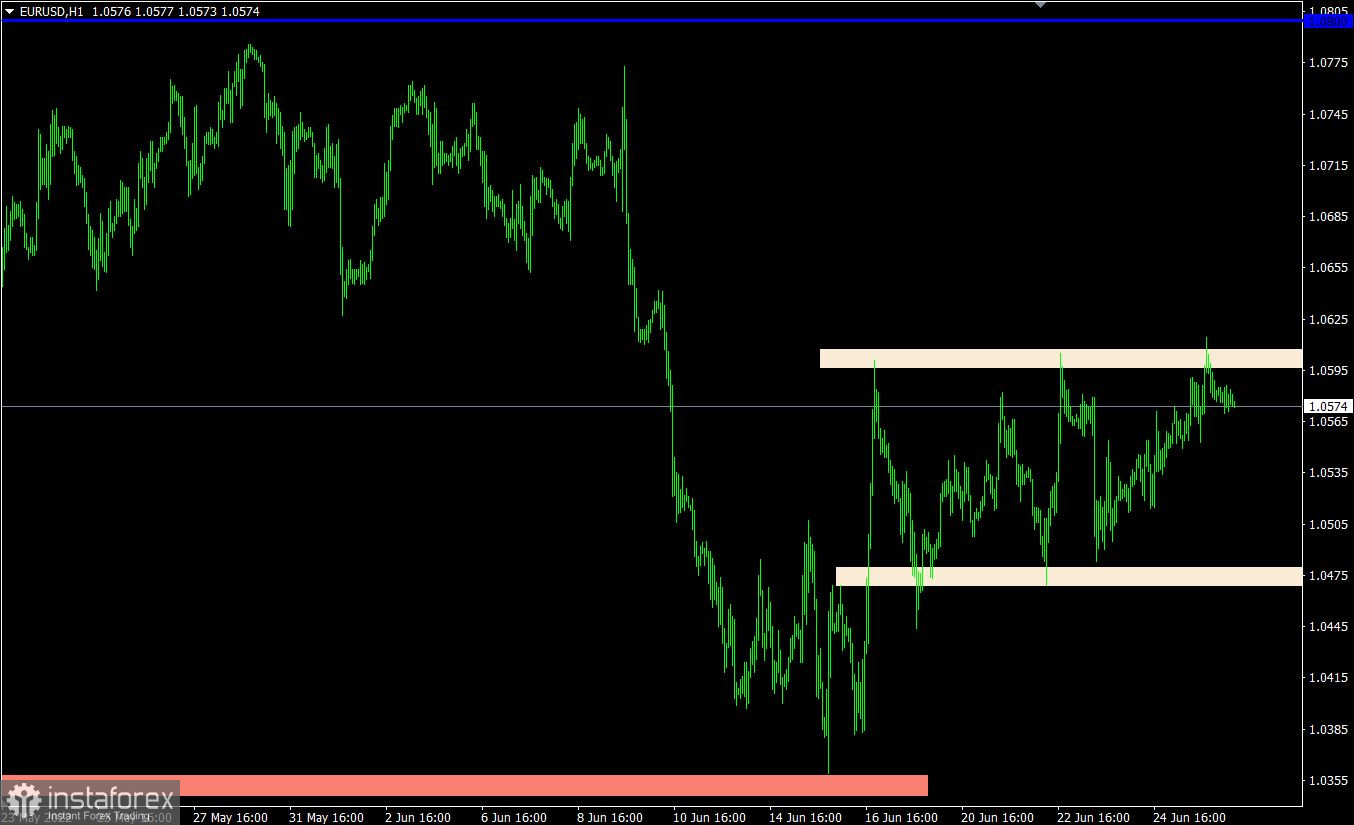 The EURUSD currency pair has been moving within a closed amplitude of 1.0500/1.0600 for the second week in a row, showing variable speculative interest. At this time, there is a slowdown in the upward cycle within the upper border of the flat. In the case of the subsequent formation of the channel, the current slowdown can become a signal for a price rebound.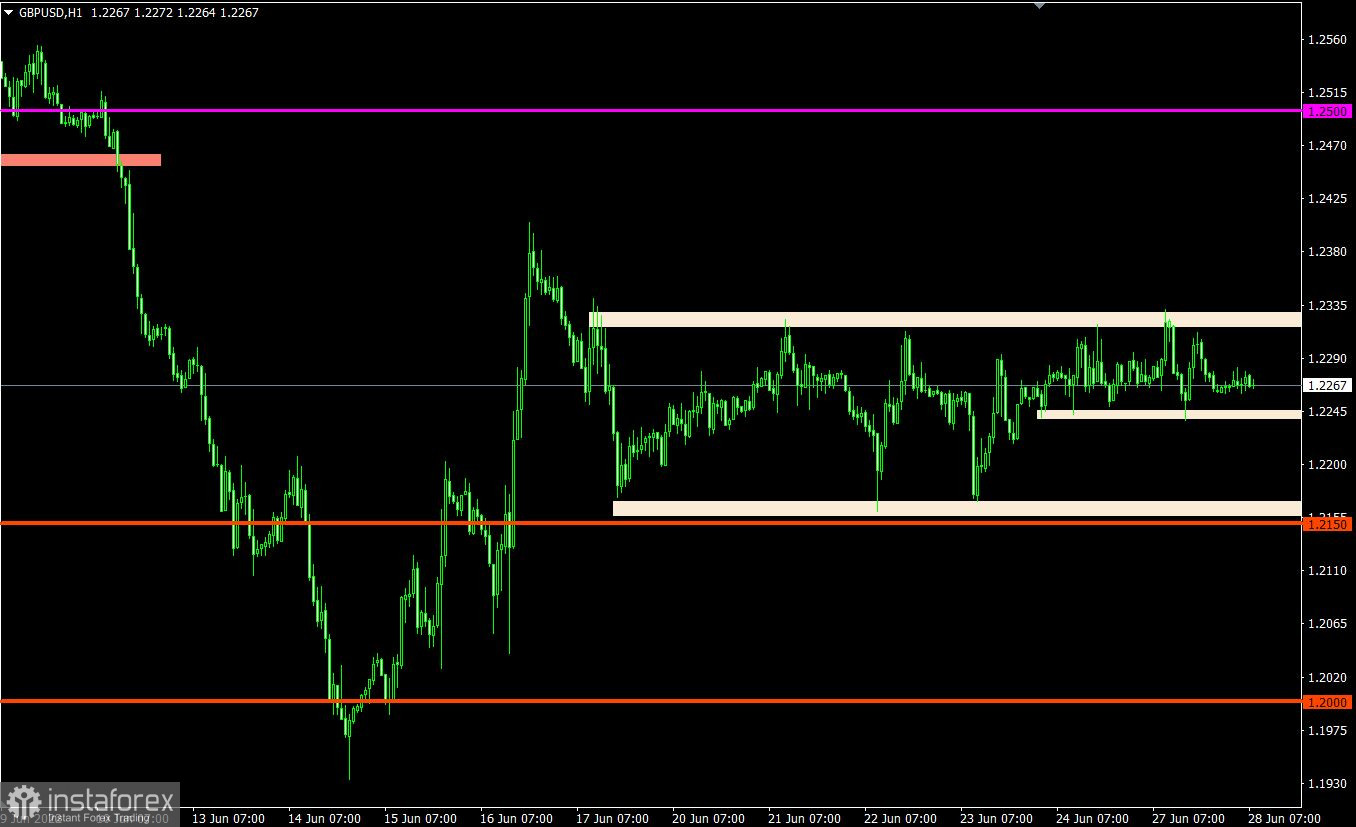 The GBPUSD currency pair has formed a stagnation within the stagnation. In this situation, we are talking about a flat within 1.2150/1.2320, where a compression of 1.2250/1.2320 occurred in its upper part. The stop may become a signal of the accumulation of trading forces, which will eventually lead to a new round of acceleration in the market. The trading tactic is considering exiting the short-term range 1.2250/1.2320 as soon as possible. Thus, the breakdown strategy is considered the most optimal.