The Australian dollar now and in the coming days will be in the weakest position against European currencies, as amid a general strengthening of the US dollar, commodity and stock markets are declining. Oil in the last two days has fallen in price by 2.35%, copper has lost 2.04% over the same time, the S&P 500 stock index -2.82%.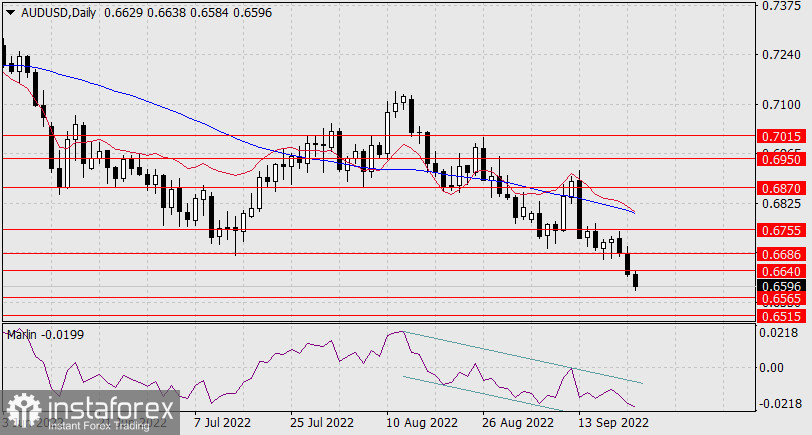 The price is approaching the target level of 0.6565 on the daily chart, its breakthrough will open the way to the underlying level of 0.6515. The Marlin Oscillator of the daily scale is going down, it has an oversold zone ahead of it. A slight price correction from the nearest level of 0.6565 is possible, or a larger one from the level of 0.6515.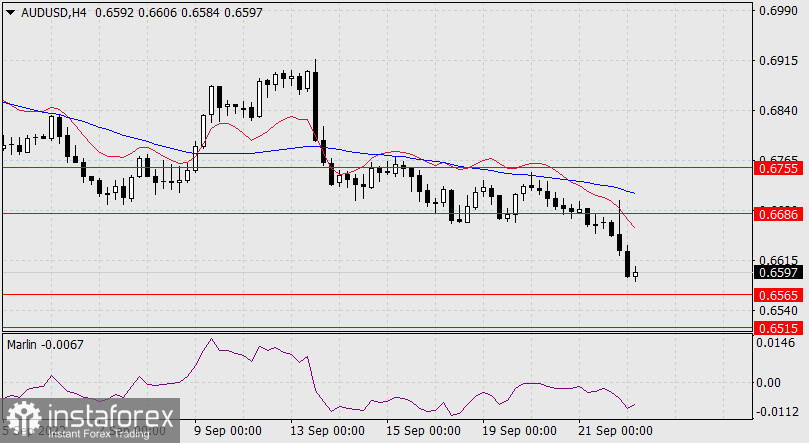 The price is in a completely downward position on the H4 chart - the price is falling below both indicator lines, the Marlin Oscillator is falling in the negative area.
Relevance up to 05:00 2022-09-23 UTC+2 Company does not offer investment advice and the analysis performed does not guarantee results. The market analysis posted here is meant to increase your awareness, but not to give instructions to make a trade.