The price of Bitcoin rallied and now is trading at 21,256. It has increased by 15.47% from Wednesday's low of 18,540 to 21,408 today's high. Technically, the price action signaled that the downside movement ended and that the buyers could take the lead.
In the last 24 hours, BTC/USD is up by 10.74% and by 5.46% in the last 7 days. The rebound helped the altcoins to rebound and recover as well.
BTC/USD Sell-Off Ended!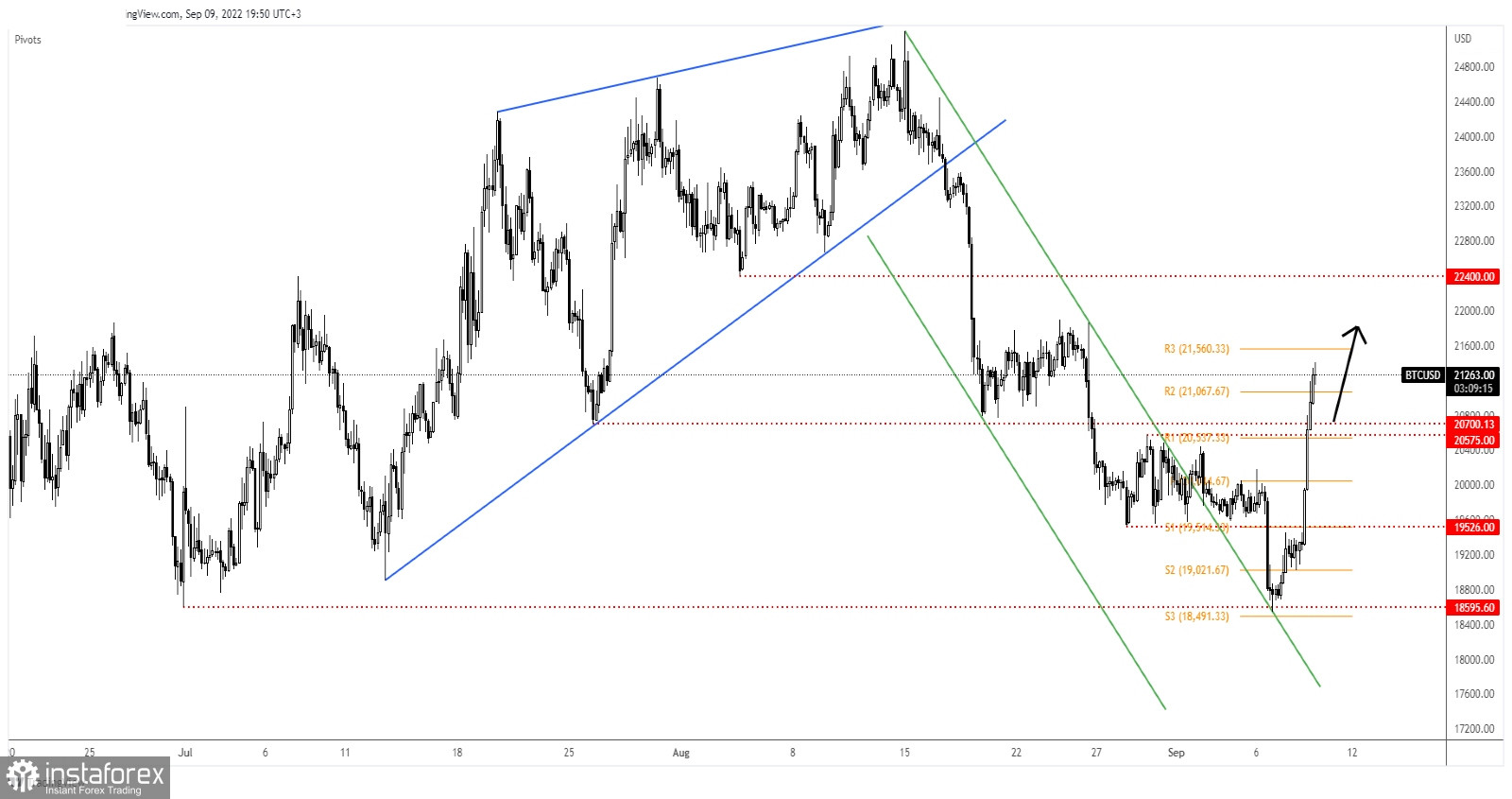 As you can see on the H4 chart, the BTC/USD found support at 18,595 and now it has developed a strong rally. After escaping from the down-channel, the cryptocurrency was somehow expected to turn to the upside.
Now, it has ignored the 20,575 and 20,700 resistance levels signaling potential further growth.
BTC/USD Outlook!
BTC/USD is strongly bullish and it could extend its growth without a temporary retreat. Breaking and closing above the 20,700 key level was seen as a bullish signal. The next major upside target is represented by the 22,400 level.
Coming back to test and retest 20,700 could bring new long opportunities.
Earn on cryptocurrency rate changes with InstaForex
Download MetaTrader 4 and open your first trade
Relevance up to 19:00 UTC+2 Company does not offer investment advice and the analysis performed does not guarantee results. The market analysis posted here is meant to increase your awareness, but not to give instructions to make a trade.