The Australian dollar showed a strong rise of 94 points on Friday. The stop occurred at the target level of 0.6870. The Marlin Oscillator faces double resistance: in front of the upper border of the descending channel (the signal line exited the wedge anyway), and in front of the border with the growth territory - the zero line.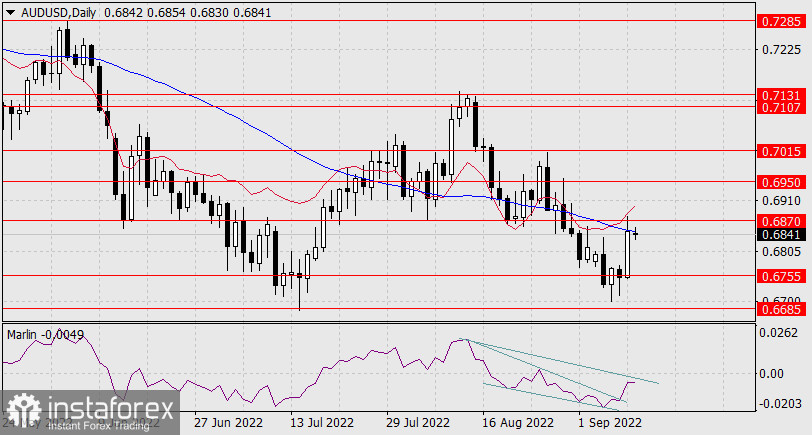 Overall the 0.6870 level looks very strong, supported by the oscillator, so a reversal from 0.6870 with the first downside target at 0.6755 is the main scenario.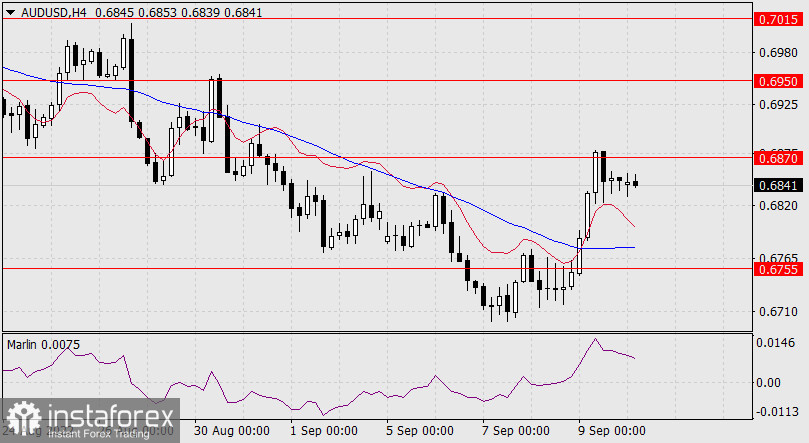 The price is developing above both indicator lines on a four-hour scale, the Marlin Oscillator has turned down and is trying to quickly approach the border with the downtrend territory. We follow the development of events; the movement in any direction should still be confirmed.
Relevance up to 04:00 2022-09-13 UTC+2 Company does not offer investment advice and the analysis performed does not guarantee results. The market analysis posted here is meant to increase your awareness, but not to give instructions to make a trade.