EURUSD was rejected at key resistance at around 1.0360 and the falling upper trendline and is now close to test key support at around 1.01. If EURUSD closes below the support, parity is likely to be tested shortly after.
RSI is still showing negative sentiment after failing to break above 60 threshold supporting the bearish picture. If RSI closes below 40 threshold combined with a EURUSD close below 1.01 down trend is confirmed.,
At the time of writing Bollinger bands are expanding indicating the initial stage of a (down)trend. IF EURUSD closes outside of the lower Bollinger band it is further a strong indication of a down trend.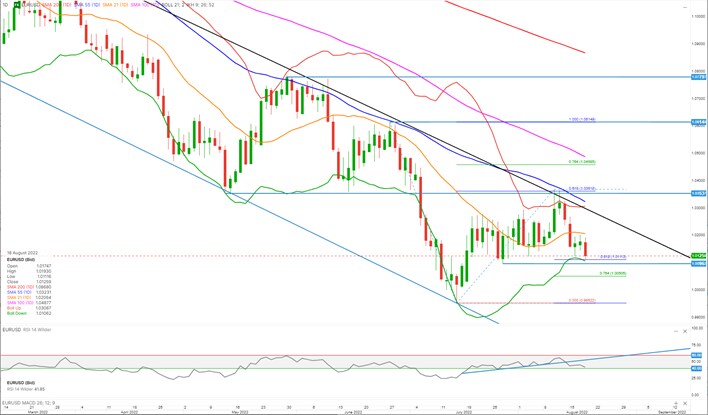 GBPUSD has formed a Double Top like pattern on the very short term. If GBPUSD closes below 1.20 it is confirmed and GBPUSD is likely to test July lows at around 1.1760 . If GBPUSD is to move the same distance as the difference between the peak and low of the Double Top formation after breaking 1.20 it could reach 1.1729 illustrated by the two vertical arrows.
However, there could be more downside in store for GBPUSD. If it takes out 1.1760 there is not support before around 1.14. See weekly chart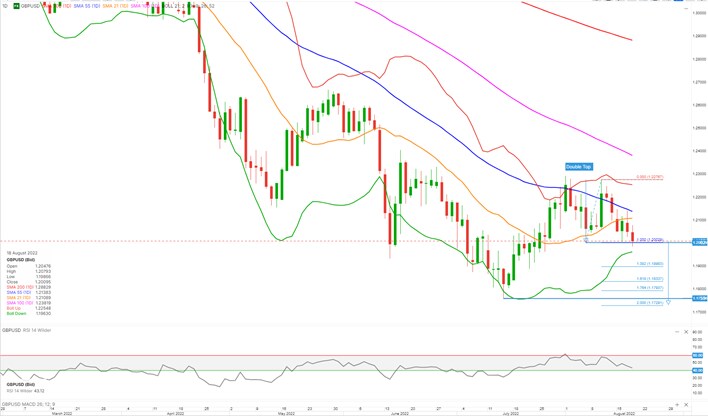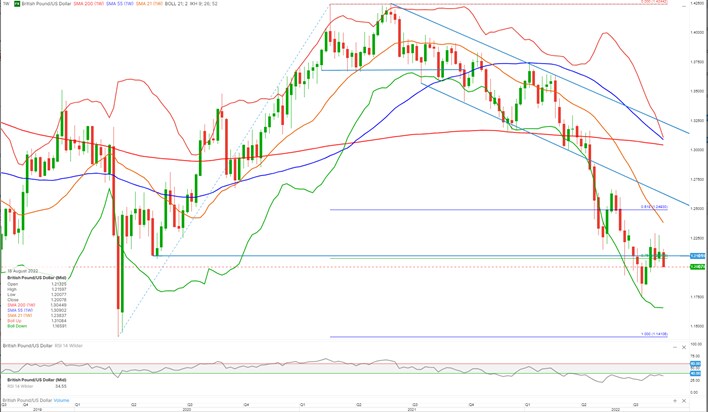 Source: Technical Update - EURUSD and GBPUSD testing key supports. Will they hold or will EURUSD test parity again and GBPUSD drop to 1.14?