Relevance up to 09:00 UTC+2 Company does not offer investment advice and the analysis performed does not guarantee results. The market analysis posted here is meant to increase your awareness, but not to give instructions to make a trade.


Although euro and pound have every chance of a correction this end of the month, the upside potential is limited because of the statements said by Fed representatives.
New York Fed President John Williams noted that even though he expects the US economy to avoid a recession, he still sees the need for higher interest rates before the end of the year. He said it is necessary for complete control over inflation, adding that US GDP will likely decline to around 1-1.5% per year, a far cry from the 5.7% that was achieved in 2021.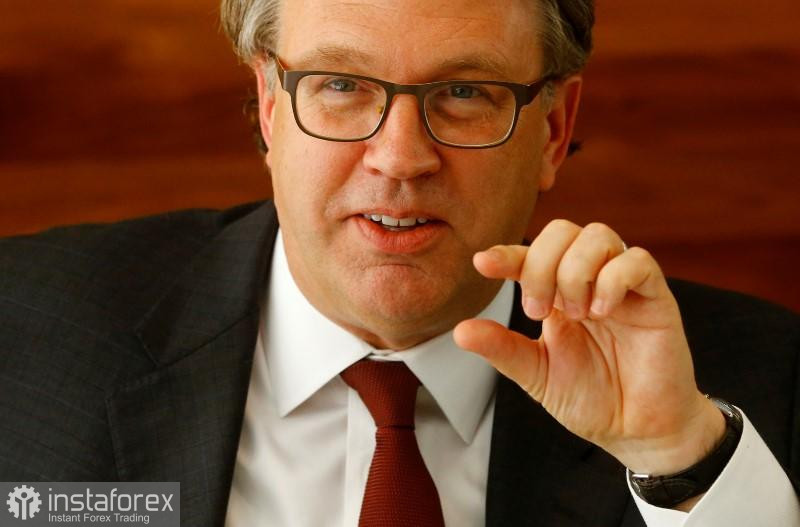 Also, US prices were up 8.6% year-over-year in May, the highest level since 1981. Since the Fed's target is only 2%, it is likely that rates will increase even more. In fact, the FOMC already expects a 0.75% rate hike in July. And in addition to raising rates, the Fed is also set to reduce its balance sheet.
All this strengthens the uncertainty in markets, particularly in the forex market. As such, only a return to 1.0480 will help euro climb to 1.0530 and 1.0570. However, even this will not allow the bulls to take control of the market. And in the event of a further decline, euro will dip to 1.0435, then fall further to 1.0380, 1.0320 and 1.0260.
In terms of pound, a lot depends on 1.2150 because only a consolidation above it will push the price to 1.2210 and 1.2270, where buyers will face much more difficulties. In case of a larger increase, pound will reach 1.2330. But if sellers manage to push the quote below 1.2100, pound will go straight to 1.2030, then fall to 1.1990 and 1.1940.