Today, markets will take notice of the services PMI data in Europe and the UK although the reports are expected to come in line with the forecast. Meanwhile, the US celebrates a public holiday today.
The EU will release the data on retail sales. The indicator may slow down the pace of decline this time. This positive factor may act as support for the European currency. Its positive correlation with the pound sterling may strengthen the latter.
After a short-term break, the GBP/USD pair resumed its decline. As a result, the price retested the low of the medium-term trend, missing just a few pips to reach the low of 2020.
RSI on H4 and D1 is holding in the oversold zone, signaling the overheated bearish market.
The moving averages of the Alligator Indicator on H4 and D1 are pointing down according to the main trend.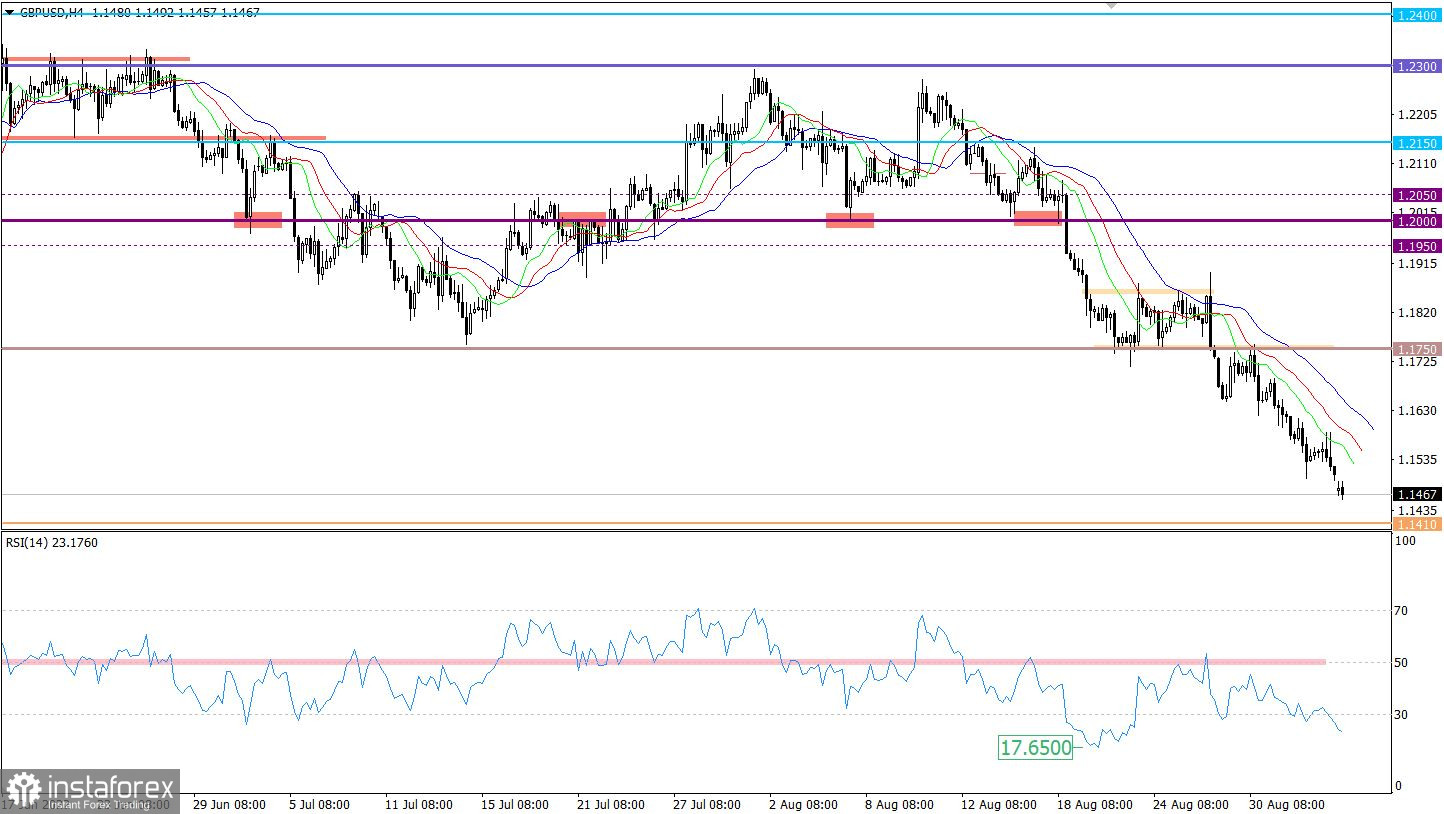 Outlook:
Despite an oversold status of the pound, the downward momentum still persists, and traders seem to ignore the overheated bear market.
The low of 2020 at the level of 1.1410 still acts as support for sellers.
In this situation, two scenarios are possible: In the first case, the price may rebound from the local low of 2020, thus giving rise to long positions.
This, in turn, may slow down the decline of the pair but then a bounce may follow.
In the second scenario, traders will simply ignore the technical signals of an oversold status of the pound.
If so, consolidation below 1.1400 will extend the long-term downtrend.
Comprehensive indicator analysis confirms the downward cycle in all the time periods.
So, this is a signal to sell the pound.


Read more: https://www.instaforex.eu/forex_analysis/320764
Relevance up to 07:00 2022-09-06 UTC+2 Company does not offer investment advice and the analysis performed does not guarantee results. The market analysis posted here is meant to increase your awareness, but not to give instructions to make a trade