Surging bond yields won't help risk sentiment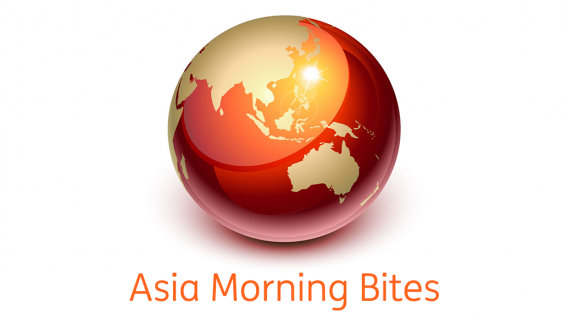 Macro outlook
Global: US equities returned from their holiday yesterday, but the mood remained gloomy, with the S&P500 dropping 0.41% and the NASDAQ falling 0.74%. The session wasn't particularly brutal. Both indices just fell at the open and stayed low. Equity futures remain in the red today, so the slow bleed in equities looks like it will continue today. However, given the sharp pick up in 2Y US Treasury yields (+11.6bp), it is a bit surprising that equities didn't fall even more. 10Y yields also added 16bp, taking them to 3.349%. There is probably still some more upside here, but after these moves, we may see a bit of consolidation. Bond futures aren't suggesting much direction currently. The EUR continues to lose ground to the USD, and EURUSD is now 0.9894. The AUD also took no comfort from yesterday's 50bp rate hike from the Reserve Bank of Australia and has slid to 0.6729. At 1.1508, Cable is also well down and we are probably looking at a 1.14 handle before long. The JPY has also continued its ascent, rising to 143.24. It's not clear what or how this dollar rampage will be ended. The USD is looking a bit overbought right now, so like bonds, we may see a pause in the carnage before too long. The CNY led the other Asia Pacific currencies in retreat yesterday, moving to 6.9545.
G-7 Macro: European labour market and revised 2Q22 GDP figures are on today's calendar, together with German July industrial production (-0.6%MoM fall expected). These are followed later by the US Trade numbers for July which are expected to show the trade deficit narrowing to USD70.2bn. Markets may withhold some of their firepower for tomorrow's ECB meeting.
Australia: At 0930 SGT, Australia releases its 2Q22 GDP numbers. We are looking for a slightly stronger than consensus 1.0%QoQ figure (consensus is 0.9%QoQ). Yesterday's net export contribution and last week's capex figures both indicate some upside to the consensus forecast. The GDP numbers won't directly affect the RBA's rate-setting thinking, but they will highlight the scale of the job that needs to be done to get inflation back down to target.
China: China will release trade data today. We expect export growth to exceed import growth, leading to a trade balance of nearly USD100bn in August. Our expectation of almost no growth in imports reflects the weakness of the domestic economy, though the big trade balance could help support GDP growth slightly.
Taiwan: Taiwan will also release trade data today. We should see a similar picture to that in Mainland China with exports growing faster than imports. The key detail to watch is semiconductor-related exports and imports. This is especially important for imports, which will provide a hint about the growth prospects of semiconductor exports that are so important for Taiwan's economy.
Korea: The current account balance recorded a surplus of USD 1.1bn in July but the goods trade account turned to a deficit of USD -1.2 bn, the first time it has done so since April 2012. This is mostly due to higher energy prices, but also, export growth slowed due to weak IT demand and weak exports to China. In the financial account, domestic stock equity investments by foreigners declined for the sixth straight month, while bond investment continued its increase from January 2020.
Japan: USDJPY slid to 143 for the first time since 1998. Rate differential widening is the main reason for this depreciation. The recent better-than-expected US data probably also pushed the yen weaker. USDJPY may show some correction this morning, but the trend direction is not likely to change any time soon. We expect there will be more verbal intervention but this is unlikely to be effective at this point. Japan's last intervention to curb depreciation was in 1998 during the Asian financial crisis. Despite the yen's rapid depreciation, we still don't believe it will trigger a policy shift by the Bank of Japan.
What to look out for: China trade data and ECB meeting
Australia GDP (7 September)

China trade (7 September)

Taiwan trade (7 September)

US trade balance (7 September)

Japan GDP (8 September)

Australia trade balance (8 September)

ECB policy meeting (8 September)

US initial jobless claims (8 September)

Philippines trade (9 September)

China CPI inflation (9 September)

US wholesale trade (9 September)
Read this article on THINK
Tags
Emerging Markets Asia Pacific Asia Markets Asia Economics
Disclaimer
This publication has been prepared by ING solely for information purposes irrespective of a particular user's means, financial situation or investment objectives. The information does not constitute investment recommendation, and nor is it investment, legal or tax advice or an offer or solicitation to purchase or sell any financial instrument. Read more