This does not come as a surprise, given the inflationary and geopolitical backdrop. Notwithstanding ongoing compensatory measures by the government, a technical recession seems highly likely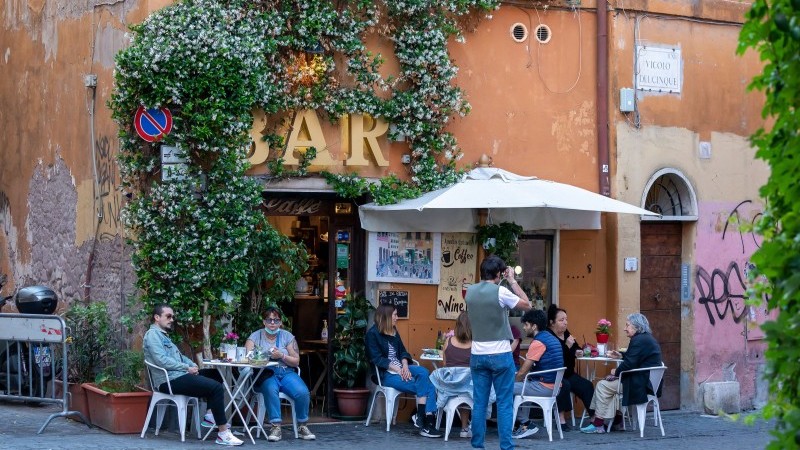 The growth deceleration seen in the fourth quarter of last year turned into a slight contraction in the first quarter when the impact of the war in Ukraine compounded other negative factors which had already been affecting consumers and businesses.
The preliminary estimate of 1Q22 GDP points to a 0.2% quarter-on-quarter contraction (+5.8% YoY), the first negative reading since 4Q20, in line with consensus expectations. As usual at the preliminary estimate stage, no detail was disclosed about the demand breakdown, but the data indicates that domestic demand (gross of inventories) provided a positive contribution to quarterly growth, while net exports acted as a drag. From the supply side angle, Istat reports that value-added increased in agriculture, was stable in industry and contracted in services.
We suspect the positive demand contribution to GDP has come from a combination of inventory accumulation and investment (fuelled by incentive-propelled construction), with private consumption possibly acting as a drag. Households' real disposable income has undergone increasing pressure over the quarter, and this has clearly been reflected in falling consumer confidence data. On the supply side, this was mirrored in the fall in services value-added.
Looking ahead, the economic picture is unlikely to get any brighter over 2Q22. To be sure, the government has introduced measures that are meant to weather the shock of skyrocketing energy inflation on household and business balance sheets, but this is providing only partial compensation. Admittedly, in April manufacturing business confidence stabilised, but businesses also reported that the availability of equipment and materials was an increasingly powerful obstacle to production. Also, consumer confidence fell again, reaching the lowest level since November 2020. Tourism flows might compensate somewhat, but we suspect that 2Q22 might have another GDP contraction in store, marking the start of a technical recession.
Disclaimer
This publication has been prepared by ING solely for information purposes irrespective of a particular user's means, financial situation or investment objectives. The information does not constitute investment recommendation, and nor is it investment, legal or tax advice or an offer or solicitation to purchase or sell any financial instrument. Read more