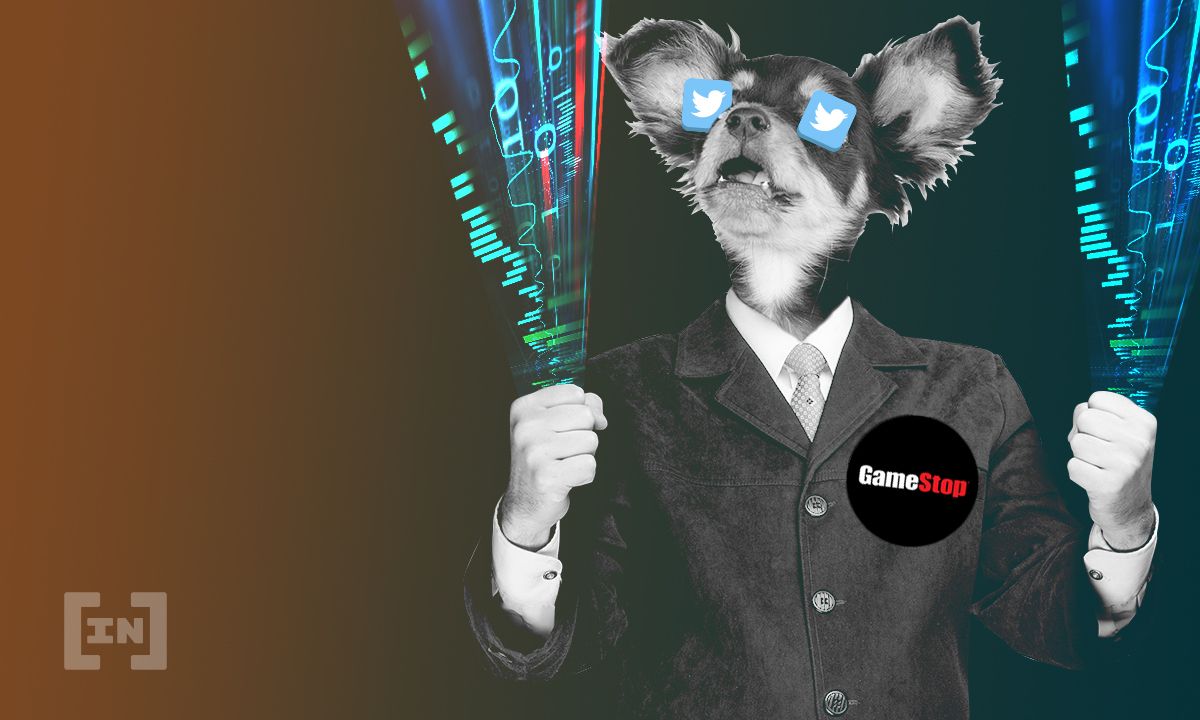 Be[in]Crypto brings you an overview of this week's price movements for bitcoin (BTC), gold, and our stock pick, GameStop.
BTC
While an improvement over the prior two weeks, bitcoin has been struggling to maintain a $30,000 baseline. Trading just below $29,000 on May 19, BTC rose above $30,000 the next day, but swiftly returned below. Over the next two days it trickled upward, before accelerating up to $30,000 by May 24. Hitting resistance again, it dropped back down to $29,000 and failed to recover over the next few days, eventually slipping further down to $28,250 by May 27. While it rose a bit over the following days, BTC spiked on May 30, reaching $32,000 by May 31. Once again, BTC plummeted from there to $29,000 by June 2 and is now trading around $30,000.
Bitcoin's rise to $32,000 was a result of markets responding to the relaxation of COVID-19 restrictions in China, in addition to the possibility that the Federal Reserve could loosen its hawkish stance later this year. "Bitcoin's price action today is not entirely surprising," said Joe DiPasquale, the CEO of crypto fund manager BitBull. "Not only is it facing pressure from traditional markets, it has also been struggling to breach the resistance zone between $31K-$32K, resulting in a breakdown from the range it set over the weekend."
GOLD
The gold price has fared well over the past two weeks. Trading around $1,810 on May 19, it then shot up to $1,845 later that day, before rising even further to $1,865 by May 23. While sinking a bit from there, gold rose a bit higher by May 24 before sinking a bit back to $1,845. Over the next few days, gold reached $1,855, then dropped down further to $1,830 by June 1. However, over the past day, it has surged and is now trading around $1,865.
Gold prices rose yesterday bolstered by a dip in the dollar and data showing U.S. private payrolls rose less than expected last month. "[The job data] is really raising the recession concerns that have been brewing in the market and supporting gold," said Ryan McKay, commodity strategist at TD Securities. According to ADP National Employment Report data, private payrolls rose by 128,000 jobs last month against a forecast for an increase of 300,000 jobs.
GME
GameStop shares have trickled down over the past two month, but have surged over the past week. At the beginning of April, GME dropped from $190, and had fallen to $140 by April 18. Despite a brief recovery, it continued to trickle down, hitting $115 by May 1. While maintaining around $120 the next few days, it continued to fall and hit $80 by May 11. It then shot up the next day to nearly $110 and traded between $100 and $90 until May 25. From there it shot up to nearly $150 on May 26, and while it has fallen a bit since then, it is currently trading around $135.
During its latest financial results, GameStop reported sales of $1.378 billion, up from $1.277 billion during the same period last year. The company said that new and expanded brand relationships have helped boost sales, in what is likely a reference to its crypto efforts.
CEO Matt Furlong said in the earnings call: "We firmly believe that digital assets are core to the future of gaming," giving a clear indication that the company is going to double down on its digital assets strategy.
GameStop will release its highly anticipated NFT marketplace in the second quarter of the year, which should inject a lot of life into the company's business, having seen a resurgence since last year's stock incident.
Disclaimer
All the information contained on our website is published in good faith and for general information purposes only. Any action the reader takes upon the information found on our website is strictly at their own risk.