Relevance up to 10:00 2022-06-24 UTC+2 Company does not offer investment advice and the analysis performed does not guarantee results. The market analysis posted here is meant to increase your awareness, but not to give instructions to make a trade.


Active growth was noted in EUR/USD during the European trading session. However, the pair fell and closed lower during the US trading session, showing the strength of dollar in the market.
The bearish trend has not changed since June 17.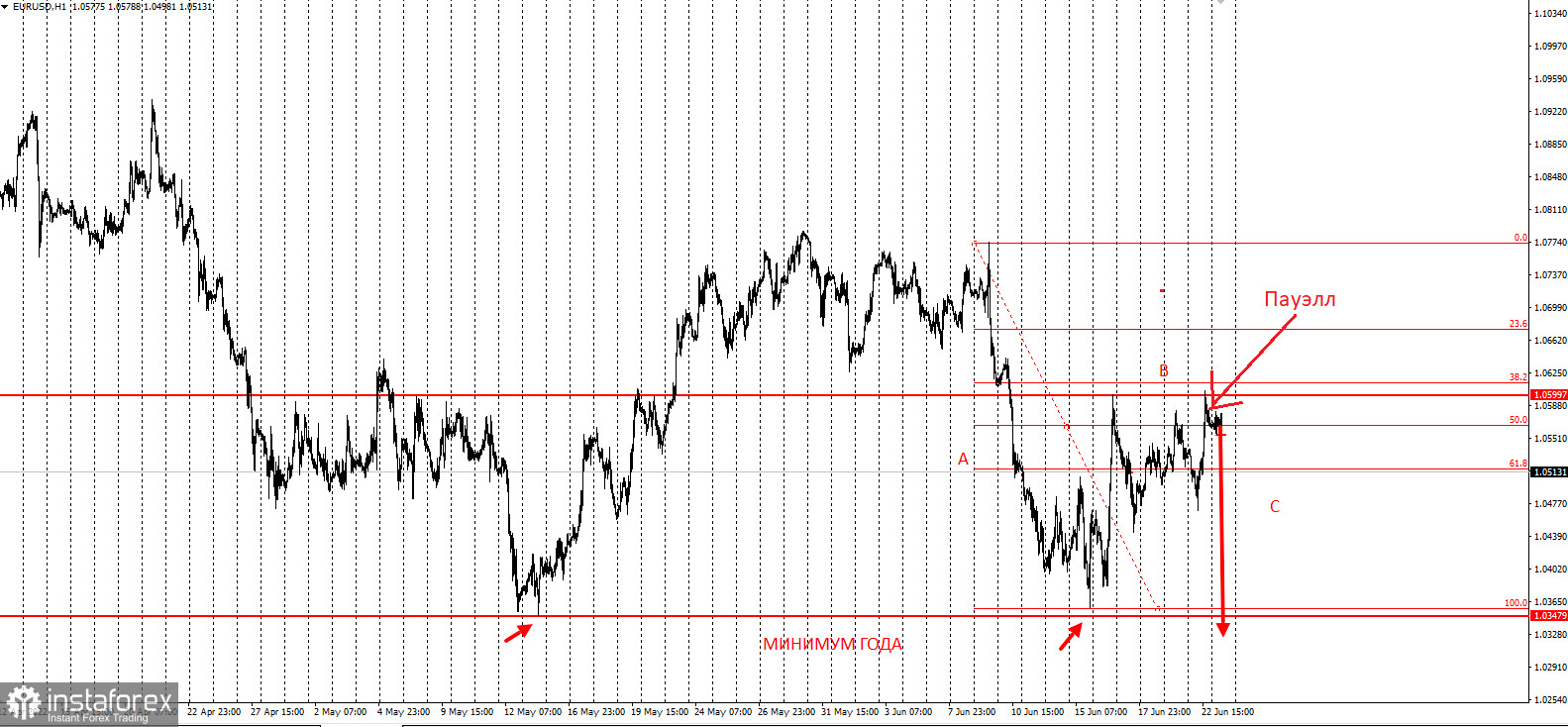 In this situation, the best action is to abandon long positions, focusing on short positions with targets at yearly lows. And given that there is a three-wave pattern (ABC), where wave A represents the selling pressure last week, traders can sell up to the 50% retracement level, with stop loss at 1.07. Take profit on the breakdown of 1.03300.
This strategy is based on the Price Action and Stop Hunting methods.
Good luck and have a nice day!