Relevance up to 22:00 2022-07-19 UTC+2 Company does not offer investment advice and the analysis performed does not guarantee results. The market analysis posted here is meant to increase your awareness, but not to give instructions to make a trade.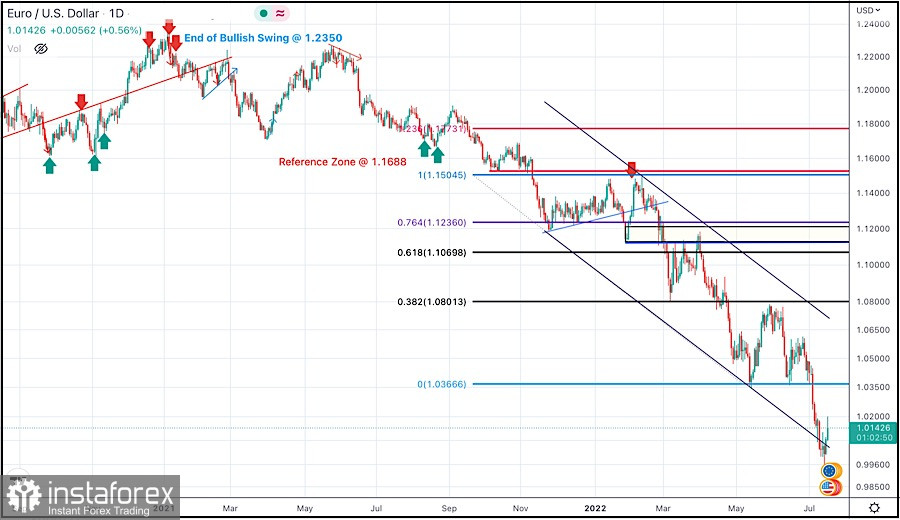 The EURUSD looked oversold while approaching the price levels of 1.0800. That's when a temporary upside movement was approaching the price levels around 1.1200.
This recent movement towards 1.1200 was suggested for another SELL opportunity which already reached its targets beyond the price level of 1.0400.
The previous ascending movement above 1.0600 enabled further advancement towards 1.0800 where evident bearish rejection arised again.
The EURUSD pair had been trapped between 1.0350 (the newly recorded Low) and 1.0750 which corresponds to the nearest existing SUPPLY level until bearish breakout below 1.0350 was recently achieved.
Currently, the EURUSD pair was approaching new price levels around 1.0000 that haven't been visited since 2002. That's where price action should be watched cautiously for significant bullish recovery especially around such an important psychological support.