Relevance up to 20:00 UTC+2 Company does not offer investment advice and the analysis performed does not guarantee results. The market analysis posted here is meant to increase your awareness, but not to give instructions to make a trade.


Although the macroeconomic calendar is empty, this did not prevent the euro from continuing its steady movement towards parity. During the day, it fell in price by almost 200 points. Naturally, such an impressive decline would affect other currencies, particularly the pound, which has dipped by about 150 points since the beginning of the trading week.
Traders are serious about testing the parity or simply touching this level. Considering that the market has not seen such values since 2002, a rebound will immediately begin upon reaching this level, which will most likely be even more impressive than the decline over the past day.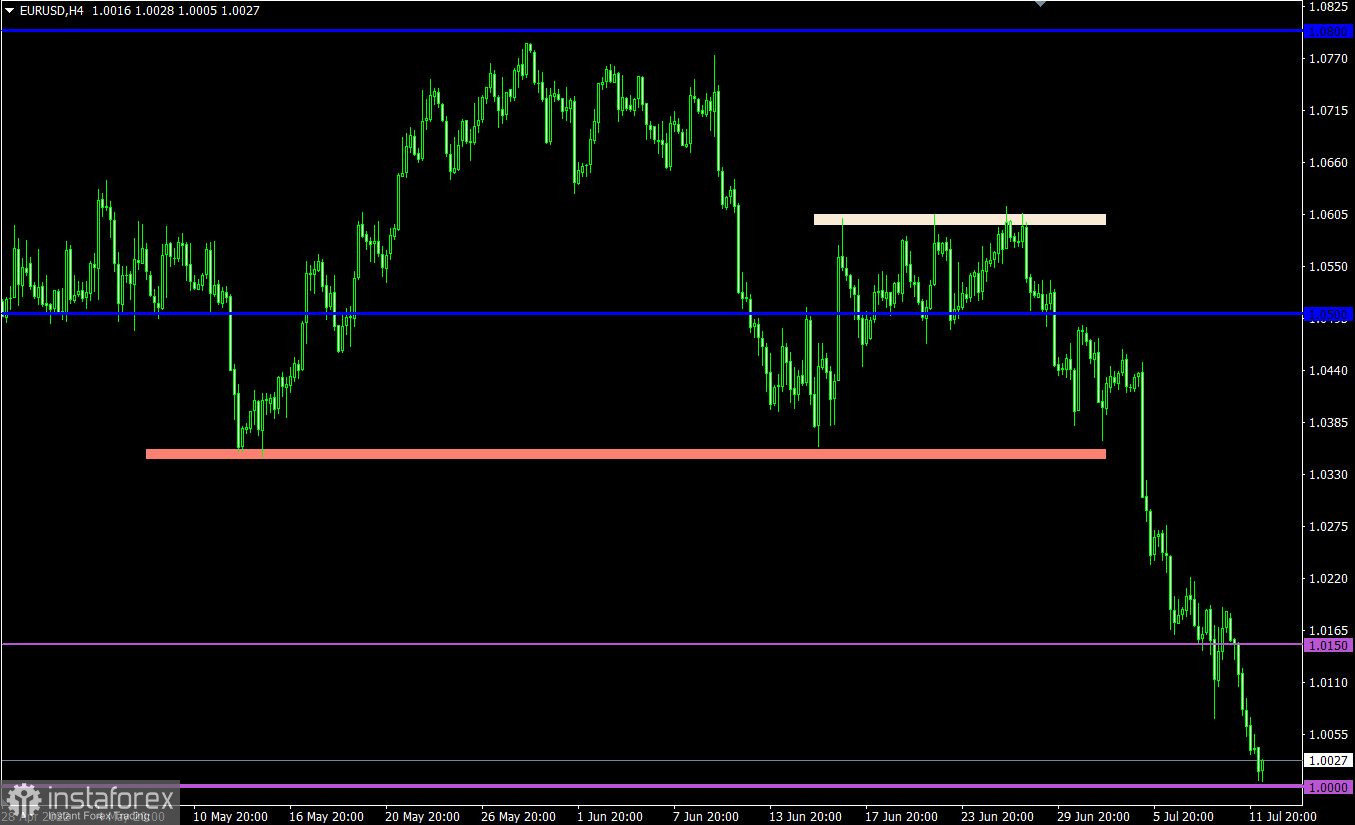 The EURUSD currency pair is moving within the touch of parity, which indicates a high interest of speculators in the downward cycle. Traders ignored the euro oversold signal, or else a reversal would occur in the market. We can assume that the speculative hype will continue in the market, which may lead to high volatility, where a breakdown of the control value is not ruled out.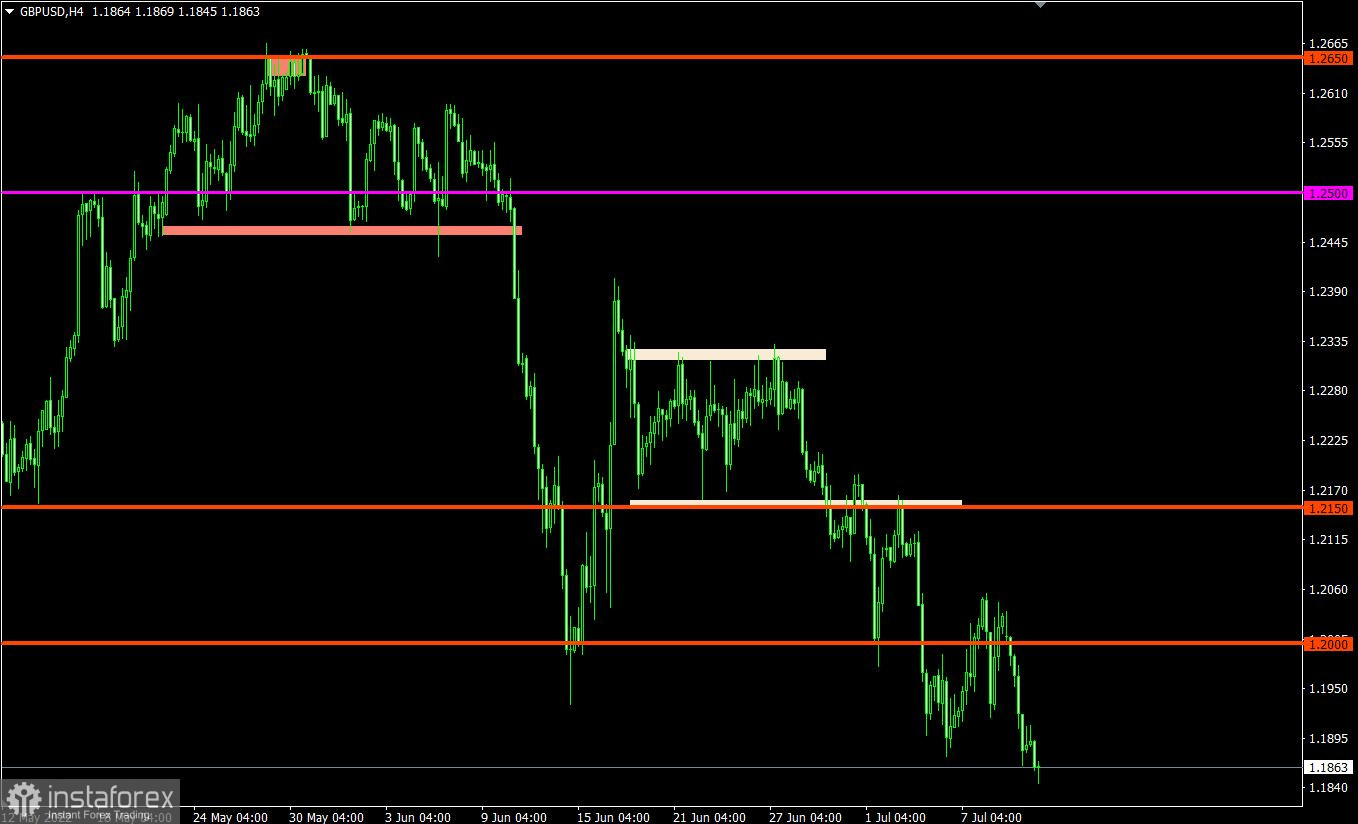 The GBPUSD currency pair, through a positive correlation with the EURUSD, has similar cycles. As a result, the downward trend was prolonged. In this situation, much will depend on the speculative mood of the euro since, depending on its movement, the subsequent move on the pound sterling will be clear.