Relevance up to 21:00 2022-07-08 UTC+2 Company does not offer investment advice and the analysis performed does not guarantee results. The market analysis posted here is meant to increase your awareness, but not to give instructions to make a trade.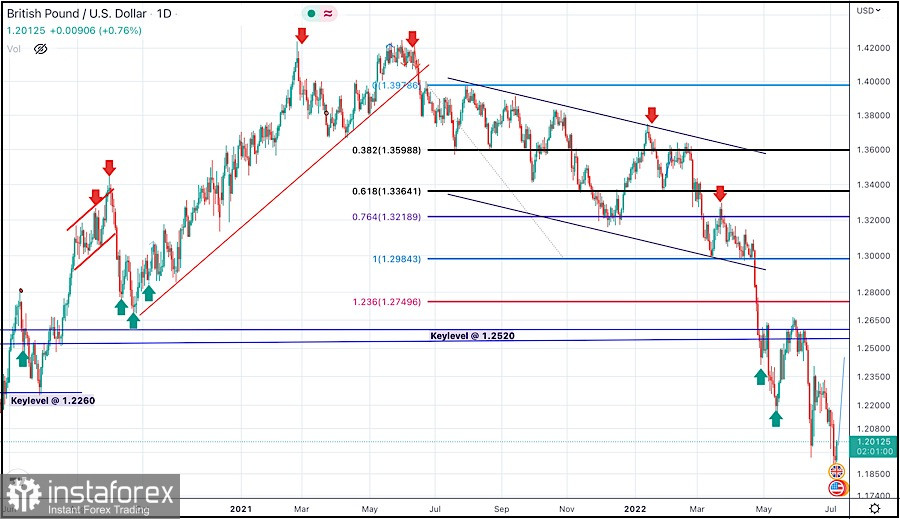 Recently, the GBP/USD pair remained under bearish pressure to challenge the new low around 1.2150 again which was temporarily bypassed few days go.
Immediate bullish rejection was expressed around 1.1950 bringing the pair back above 1.2150 again towards higher price levels.
Bullish persistence above 1.2300 (when achieved) will probably enable further bullish continuation towards 1.2550 and probably 1.2650 where further decisions can be taken.
On the other hand, another bearish visits were expected to challenge the price level of 1.1950 when sufficient bearish momentum was expressed.
Significant bullish recovery has been witnessed during the recent bearish dip that took place earlier Last week. This favours the bullish scenario at least towards 1.2520 unless bearish persistence below 1.1900 is achieved towards 1.1650.