Relevance up to 09:00 2022-08-13 UTC+2 Company does not offer investment advice and the analysis performed does not guarantee results. The market analysis posted here is meant to increase your awareness, but not to give instructions to make a trade.


Although the US inflation data has been very encouraging lately, Fed officials said the central bank is unlikely to change its stance on interest rates this year and the next. Minneapolis Fed President Neil Kashkari noted that the benchmark rate could reach 3.9% by the end of this year and rise to 4.4% by the end of 2023.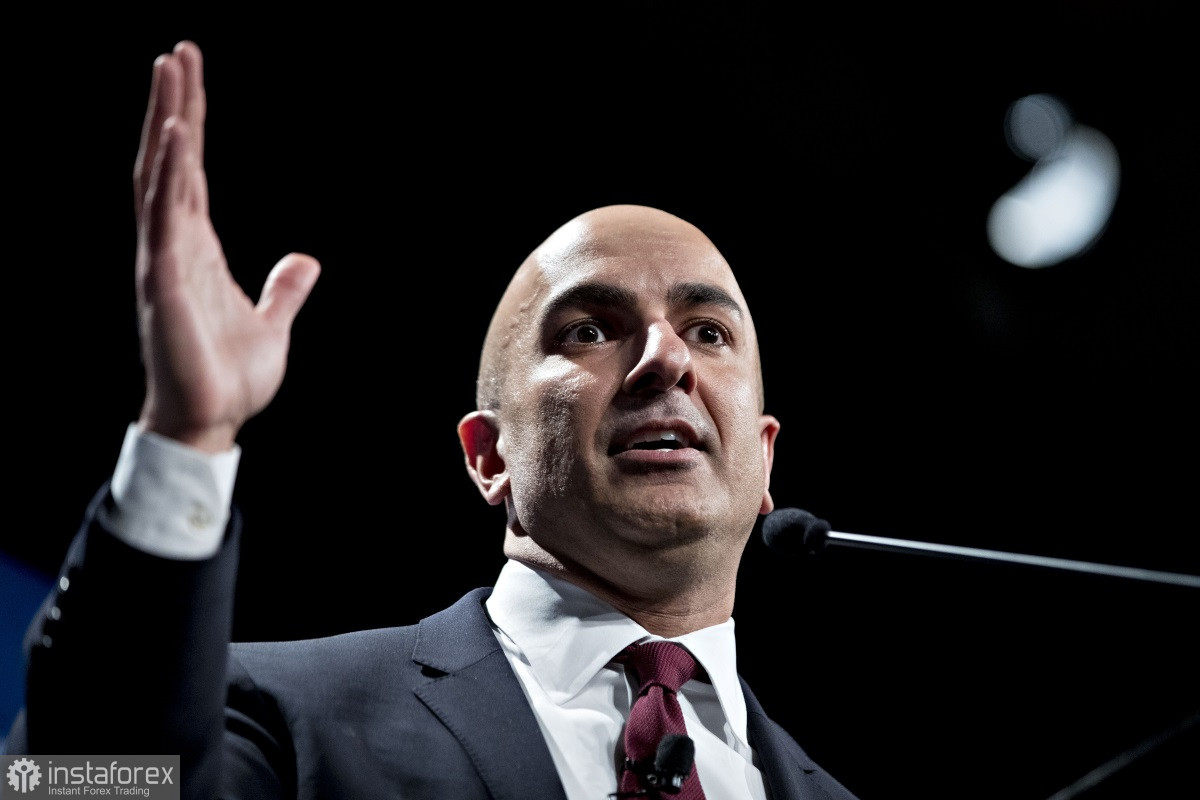 Chicago Fed President Charles Evans had the same view, mentioning that although inflation eased, it is still unacceptably high. He said they will ensure that inflation returns to 2%.
At the moment, inflation has fallen below estimates, prompting investors to lower bets that the Fed will go for another three-quarters of a percentage point rate hike in September. But San Francisco Fed President Mary Daly said in a recent speech that it is too early to declare victory in the central bank's fight against inflation, so it is likely that the Fed will still implement another 75 basis point hike in the next policy meeting.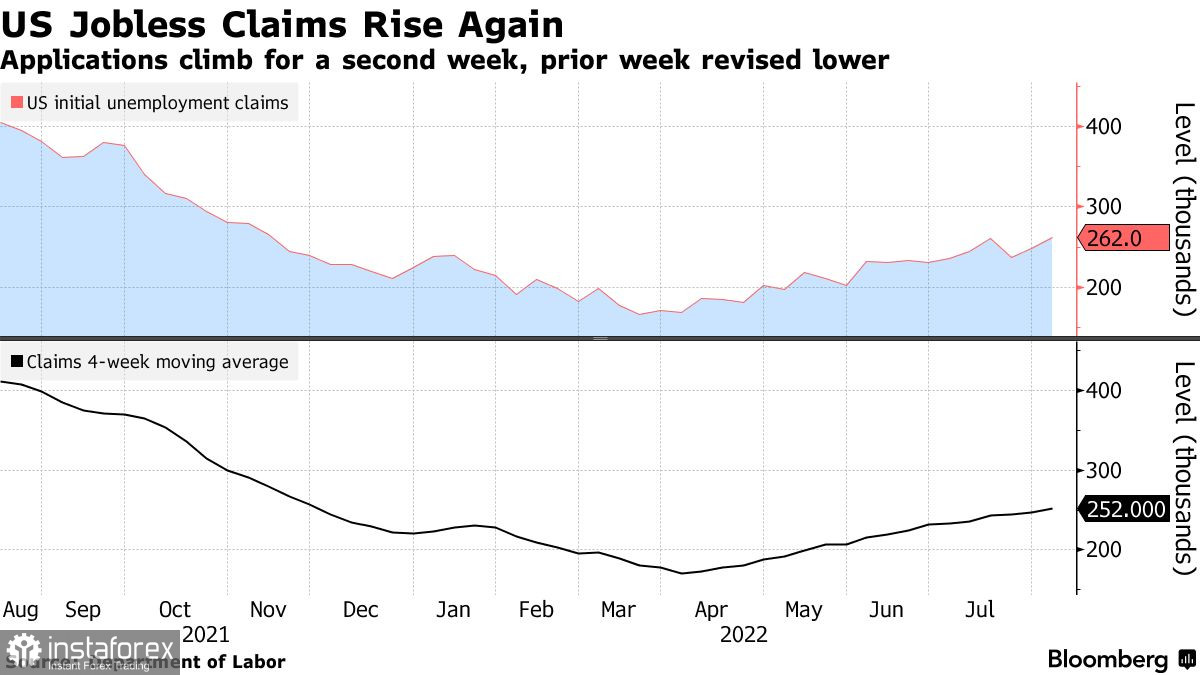 In another note, the US released the latest data on jobless claims, which showed an increase for the second week in a row. It remained at the highest level since November, indicating continued moderation in the labor market, which is what the Federal Reserve is trying to achieve. Initial jobless claims rose by 14,000 to 262,000, slightly lower than the expected 265,000.
The reason why jobless claims is on the rise is the layoffs and suspended hiring in companies, especially in the technology sector. Demand for new workers is also declining as the Federal Reserve raises interest rates. The four-week moving average, smoothing out the fluctuations, rose to 252,000.
Another important report was the US producer price data, which unexpectedly fell in July due to lower energy prices. It dipped 0.5% from the previous month, but rose 9.8% from last year.
There was also data on producer prices, which rose 0.2% from June and 7.6% from a year earlier. The numbers suggest that inflationary pressures are beginning to ease, which could eventually lead to a slowdown in consumer price growth.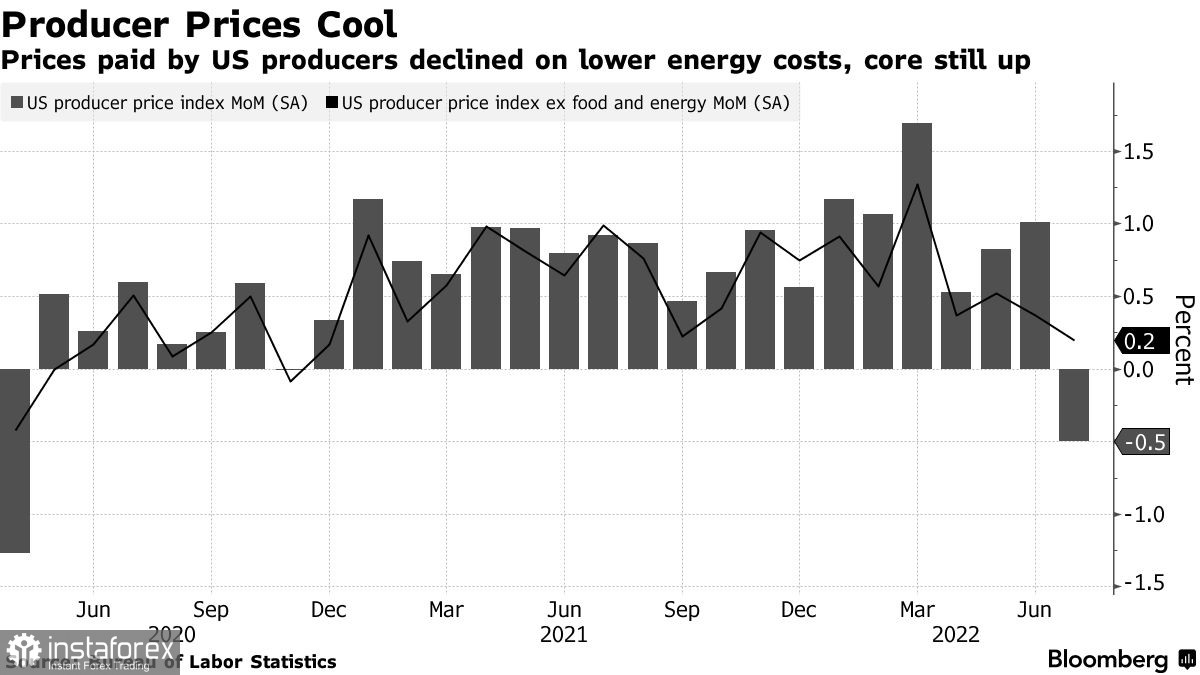 In terms of the forex market, EUR/USD is trading above 1.0300 and has good chances for further growth. Consolidating beyond 1.0320 will give buyers an excellent chance to return to 1.0370, then go to 1.0430 and 1.0500. But if pressure returns around 1.0270, the pair could fall to 1.0230 and 1.0200.
In GBP/USD, buyers need to stay above 1.2180 because only that can push the quote to 1.2220, 1.2260 and 1.2345. If pressure return around 1.280, the pair will fall to 1.2130 and 1.2100.