Relevance up to 06:00 2022-07-21 UTC+2 Company does not offer investment advice and the analysis performed does not guarantee results. The market analysis posted here is meant to increase your awareness, but not to give instructions to make a trade.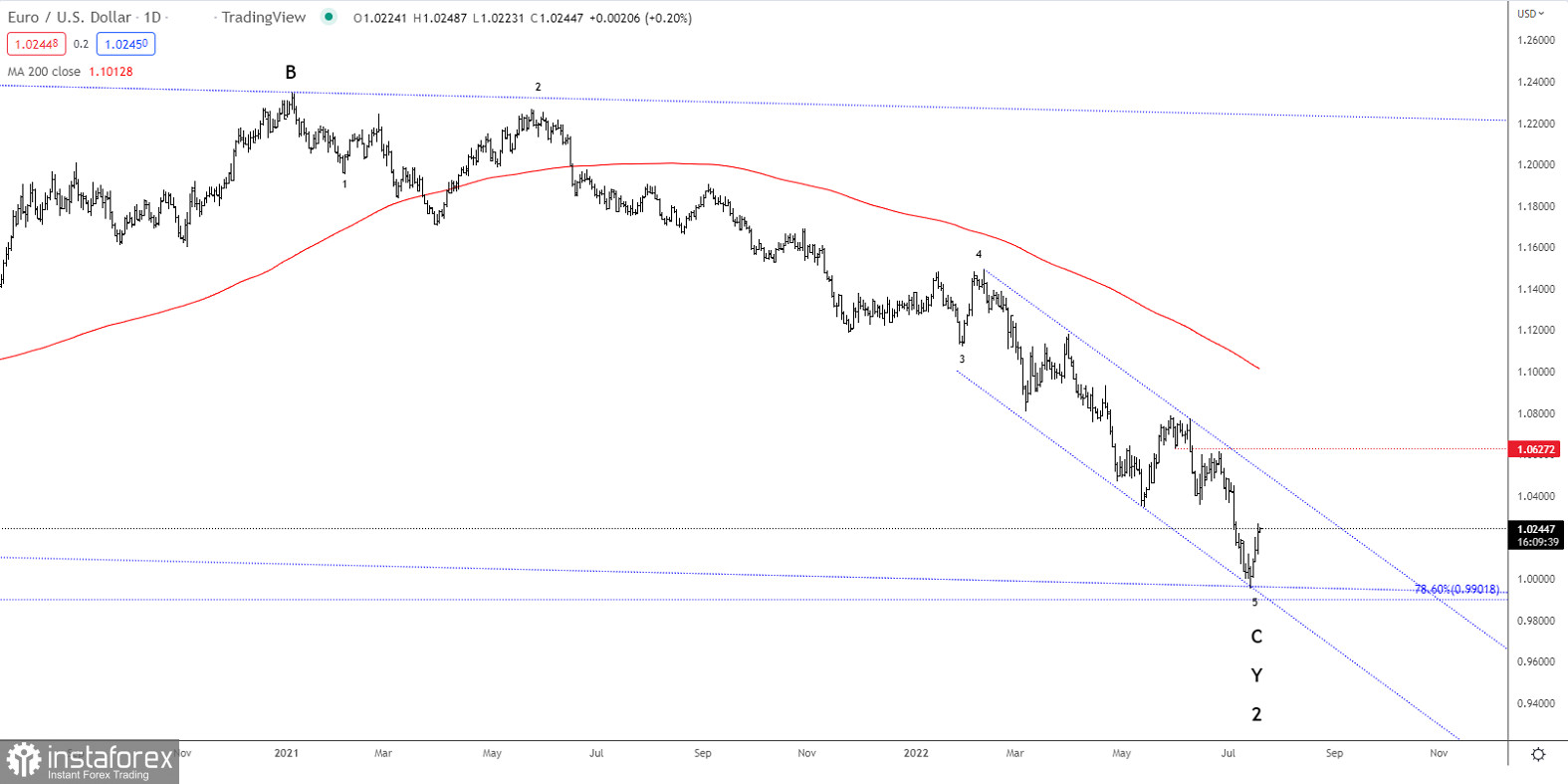 EUR/USD broke above the minor resistance at 1.0221 with ease and we are now looking for more upside progress towards the key resistance at 1.0627. A break here will be a confirmation that wave 2 has completed and wave 3 higher has taken over.
Once wave 3 is confirmed the long-term target will be way above the peak of wave 1 at 1.6038. But for now, our focus should be fixed on the key resistance at 1.0627 as our guide for the next big move.