Relevance up to 15:00 2022-06-18 UTC+2 Company does not offer investment advice and the analysis performed does not guarantee results. The market analysis posted here is meant to increase your awareness, but not to give instructions to make a trade.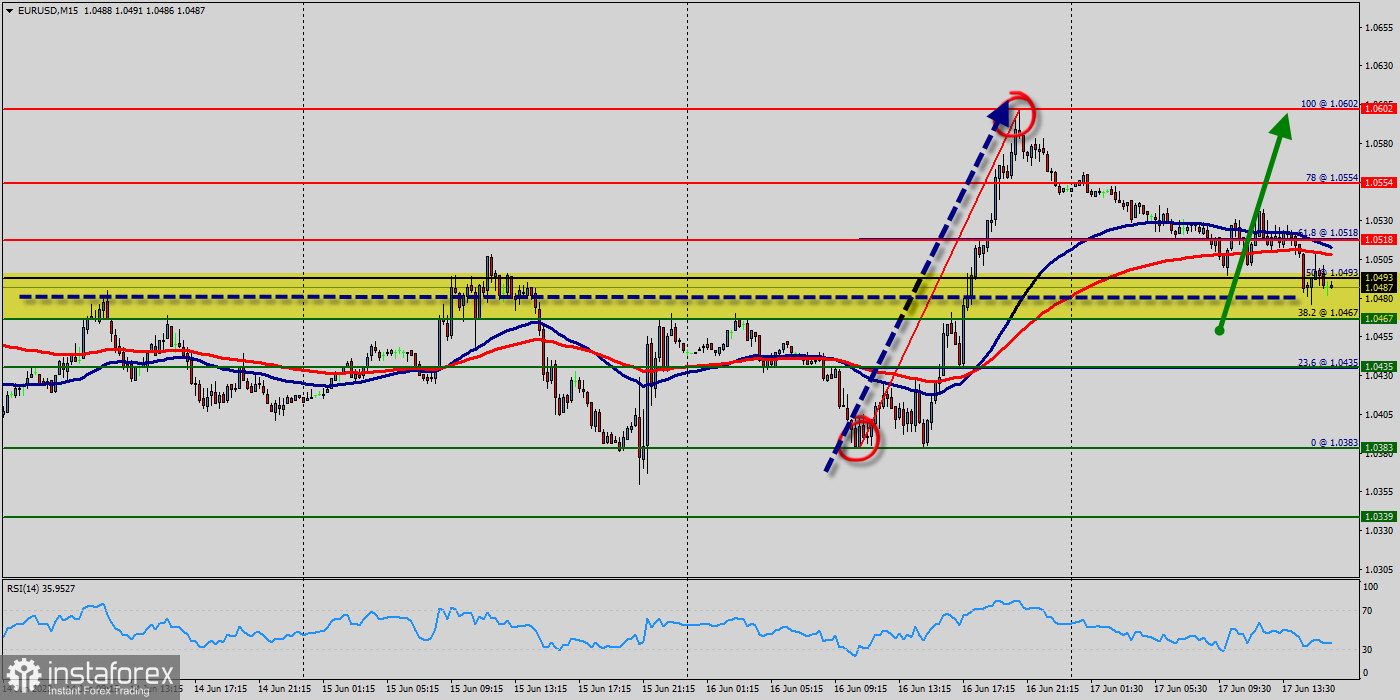 Overview :
The EUR/USD pair continues to move upwards from the level of 1.0435. Today, the first support level is currently seen at 1.0435, the price is moving in a bullish channel now. Furthermore, the price has been set above the strong support at the level of 1.0435, which coincides with the 23.6% Fibonacci retracement level. This support has been rejected three times confirming the veracity of an uptrend. According to the previous events, we expect the EUR/USD pair to trade between 1.0435 and 1.0602. Also, the daily resistance and support are seen at the levels of 1.0602 and 1.0435 respectively. Therefore, it is recommended to be cautious while placing orders in this area. The support stands at 1.0435, while daily resistance is found at 1.0602. Therefore, the market is likely to show signs of a bullish trend around the spot of 1.0435.
The market is likely to show signs of a bullish trend around the spot of 1.0435.
Moreover, the major support is also coinciding with the major support today. Additionally, the RSI is still calling for a strong bullish market as well as the current price is also above the moving average 100. Therefore, it will be advantageous to buy above the support area of 1.0435.
In other words, buy orders are recommended above the spot of 1.0435 with the first target at the level of 1.0554; and continue towards 1.0602.
However, if the EUR/USD pair fails to break through the resistance level of 1.0602 today, the market will decline further to 1.0383 so as to test the weekly bottom - the last bearish wave.