Yesterday, the Australian dollar fell by 20 points, and this morning it has grown by 25 points. There is resistance at 0.6950 just ahead, the Marlin Oscillator is near the zero line.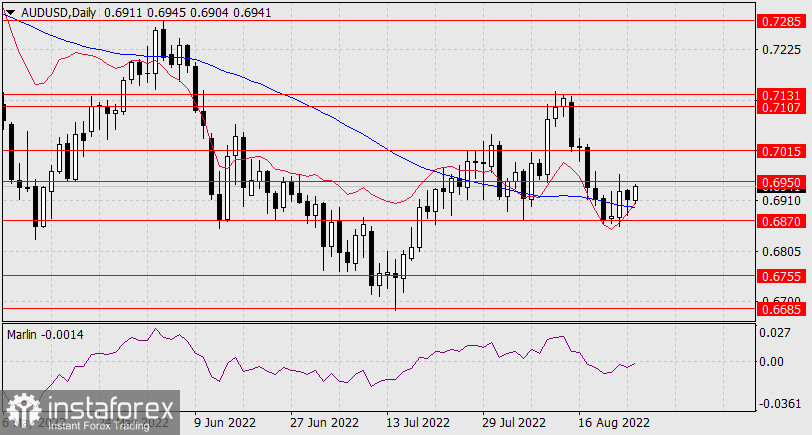 If there is a simultaneous price transition above 0.6950 and the Marlin Oscillator into the positive area, then the price will receive an impulse to grow to the target level of 0.7015. But if there is a price reversal and the oscillator, then an attack will be made again at 0.6870. The subsequent departure under the support opens the 0.6755 target.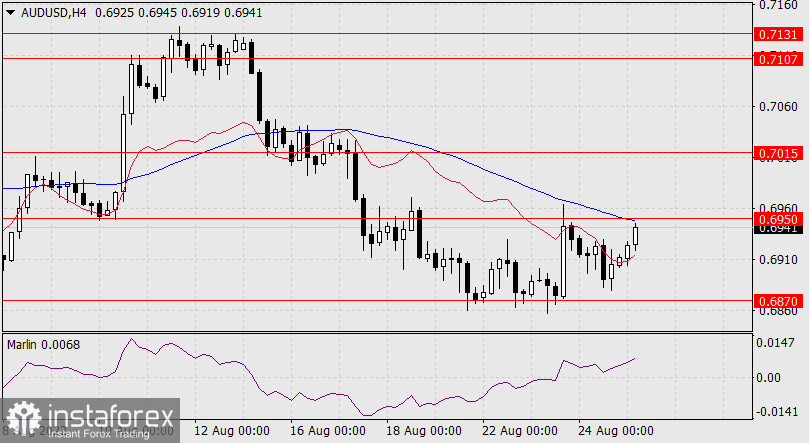 The price resistance of 0.6950 worked out the MACD line on a four-hour scale, the level increased. Accordingly, either a price reversal, completion of the correction, or, after consolidating above the level, it could possibly rise to 0.7015. The Marlin Oscillator is still upside, so the situation is equivalent in both scenarios.
Relevance up to 04:00 2022-08-26 UTC+2 Company does not offer investment advice and the analysis performed does not guarantee results. The market analysis posted here is meant to increase your awareness, but not to give instructions to make a trade.