Reserve Bank of Australia rate action today's main focus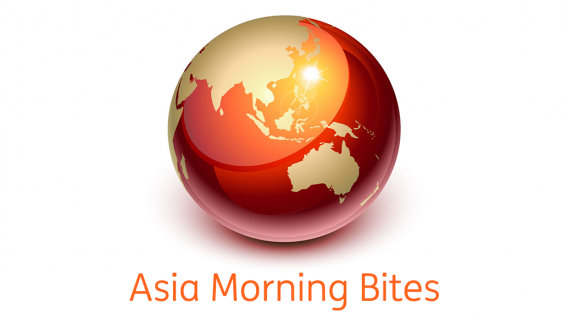 Macro outlook
Global: US markets were closed for Labor Day yesterday, though European bourses were mostly in the red and if early trading out of New Zealand is any guide, Asia Pacific markets will not open today in an ebullient mood. There is no Treasury pricing to consider today because of yesterday's holiday. But bond futures seem to suggest some further upward creep in 10Y yields today. EURUSD is roughly unchanged from this time yesterday, though did have a look at pushing below 0.988 before recovering to sit at 0.994 currently. The AUD is looking a touch stronger at 0.6814, and Cable is also looking a bit less weak at 1.1555 as the UK takes on a new Prime Minister. The JPY lost some further ground yesterday but is looking a bit perkier in early trading today, moving down to 140.46. Asian currencies were mostly soft against the USD yesterday.
G-7 Macro: There's not much on the G-7 Macro calendar today and the main overnight news is the token supply target cut by OPEC+ (see here for more on this)
Australia: The Reserve Bank of Australia (RBA) will decide how much to raise the cash rate today, with most analysts looking for a 50bp increase to 2.35%, though a few are forecasting only a 25bp move. Analysts have been making a lot out of some text in recent RBA statements noting that rates were not on a "preset path", though it seems a bit of a leap to view this as code for "rates will be increased at a slower pace", which is how some are viewing it. Still, we'll know soon enough.
Philippines: Philippine August inflation is set for release today. Market expectations point to a 6.4%YoY rise driven largely by substantial increases in the price of food, transport and utility items. Transport groups have lobbied for a fare price increase which is expected to be granted within the week. Meanwhile, storm damage from the recent typhoon will also likely nudge up prices for vegetables and fruit in the near term. We expect inflation to stay elevated with the central bank likely hiking rates at each of the remaining policy meetings over the rest of the year.
What to look out for: ECB meeting
Philippines CPI inflation (6 September)

Australia RBA meeting (6 September)

Taiwan CPI inflation (6 September)

US ISM services (6 September)

Australia GDP (7 September)

China trade (7 September)

Taiwan trade (7 September)

US trade balance (7 September)

Japan GDP (8 September)

Australia trade balance (8 September)

ECB policy meeting (8 September)

US initial jobless claims (8 September)

Philippines trade (9 September)

China CPI inflation (9 September)

US wholesale trade (9 September)
Read this article on THINK
Tags
Emerging Markets Asia Pacific Asia Markets Asia Economics
Disclaimer
This publication has been prepared by ING solely for information purposes irrespective of a particular user's means, financial situation or investment objectives. The information does not constitute investment recommendation, and nor is it investment, legal or tax advice or an offer or solicitation to purchase or sell any financial instrument. Read more