Economic sentiment in the eurozone increased to 99.9 in January, the third consecutive increase. Service sector businesses were particularly upbeat, resulting in stubbornly high selling price expectations. The latter will be taken as hawkish input for the ECB meeting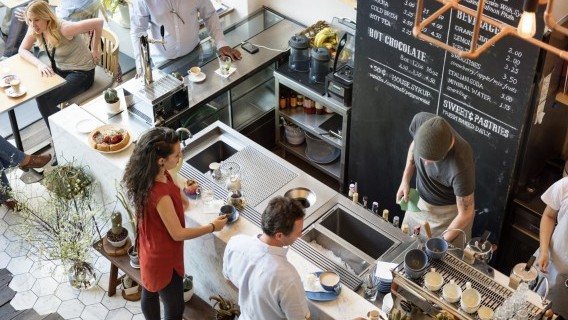 Service sector businesses are particularly upbeat at the moment
Can we trust sentiment indicators? When consumer confidence was at its lowest last September, consumption continued to grow. Now that it's recovering, we see signs of faltering household consumption. January's economic sentiment indicator paints a picture of recovery while data released today show Germany's economy contracted in the fourth quarter.
While there is some doubt about how well these indicators track economic performance at the moment, we don't want to ignore them either. Manufacturing businesses performed slightly weaker than before, but optimism about production in the months ahead is on the rise. Importantly, selling price expectations are down sharply as supply chain problems improve and demand for goods has fallen.
Read next: Glovo Planned To Lay Off 250 Workers Worldwide, The Middle East Is Already Suffering From A Water Shortage| FXMAG.COM
The service sector saw improving economic activity at the start of the year and remains upbeat about the months ahead. Employment expectations are also rising again, which puts continued strain on the labour market despite a slowing economy. In turn, selling price expectations also remain at very elevated levels for services, which could keep core inflation high for longer. For the ECB, this will be the main concern from the survey as worries about the second-round effects of the energy crisis are front and centre of Thursday's governing council meeting.
Read this article on THINK
Disclaimer
This publication has been prepared by ING solely for information purposes irrespective of a particular user's means, financial situation or investment objectives. The information does not constitute investment recommendation, and nor is it investment, legal or tax advice or an offer or solicitation to purchase or sell any financial instrument. Read more