The consumer confidence indicator ticked up slightly in May, from -22 to -21.1. This confirms persistent concern about high inflation and a weak global economic outlook and will add to slowing household consumption in the quarters ahead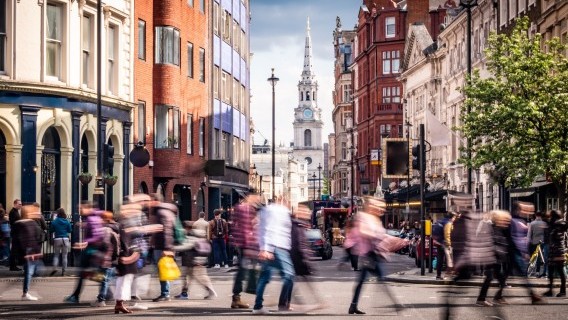 Consumer confidence is low across the eurozone
Consumer confidence is almost as low as it was during the first Covid-19 lockdowns, even though it slightly improved in May. These low levels of confidence have only been seen during recessions over the past 40 years, which leads to a gloomy outlook for consumption in the months ahead.
It's entirely reasonable for consumers to be downbeat about their finances and the global economy. With prices soaring and concerns about the global economy becoming more widespread, it makes sense that consumers are cautious at the moment. Retail sales already showed that 1Q spending was the weakest since 2Q21, but early 2Q data show a positive reopening effect on demand for services.
The question now is what consumers will actually do next. Do bars and restaurants remain too tempting to spend on now that it's possible and relatively safe again to go out? Or do consumers quickly adjust spending patterns down as sky-high energy bills continue to come in? Tomorrow's eurozone PMI will shed more light on whether reopened service sectors are still profiting from excess consumption, but our best guess is that the reopening wave of consumer activity will not last much longer.
Read this article on THINK
Disclaimer
This publication has been prepared by ING solely for information purposes irrespective of a particular user's means, financial situation or investment objectives. The information does not constitute investment recommendation, and nor is it investment, legal or tax advice or an offer or solicitation to purchase or sell any financial instrument. Read more