A positive start to the week in Asia is helped by easing movement restrictions in China, but US payrolls and quantitative tightening could test that resolve later on...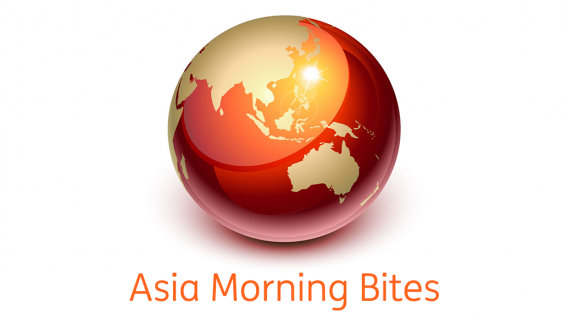 Macro Outlook
Global: It is the US Memorial day holiday today (Monday), and equity markets rallied into the long weekend, providing a positive tone at the start of this week in Asia markets. News channels this morning noted that the equity rally took place on thin volumes, which is a bit of an exaggeration, though volumes were a bit below average, while the sell-offs recently seem to have more conviction. News stories trying to pinpoint the bottom for markets are still talking about equities approaching average forward P/E valuations. Though surely just touching an average from above is not sufficient to call a trough – averages don't work that way – at least not if they are stationary. What are they teaching people in maths classes these days? Aside from the rally in stocks, most markets were fairly rangebound on Friday. EURUSD remained at about 1.0727, though looked to push above 1.0770 and below 1.0700 – both without success. AUD has clambered back to 0.7158, and there were also widespread gains amongst the Asian FX pairs, led by the KRW and CNY. Treasury yields were little changed on the previous day's close.

This week we get US non-farm payrolls, which could stir things up a bit. We also get the start of "Quantitative Tightening" (QT) from mid-week on, as the US Fed starts to draw down on its bloated balance sheet at a $30bn monthly rate for Treasuries and $17.5bn monthly rate for agency MBS. This will show just what impact (if any) actual selling has on the market, or whether this is entirely in the price. We also get Eurozone CPI inflation for May tomorrow (Tuesday). Consensus sees this rising to 7.8%YoY from 7.5% in April. And yet the ECB is still purchasing assets and is not expected to start raising rates until July. Enough said.

China: Shanghai announced approval for the resumption of work and production as a sign that it is lifting its lockdowns. However, workers still need a pass to leave their homes for work. Currently, permission is only granted to leave home a few times a week. This situation will change, but it will need to change quickly to be consistent with the resumption of work. In Beijing, the lockdown has been relaxed in the Chaoyang CBD area. The same problem is that workers who do not live in Chaoyang may not be able to get to their workplaces. Meanwhile, other cities are adopting regular and frequent Covid testing to try to detect positive cases early enough to stop the chain of transmission of the virus. As for stimulus measures, in addition to last week's national-level stimuli, Shanghai has offered more incentives, mainly to boost consumption, especially on pure electric vehicles.
What to look out for: US non-farm payrolls
Philippines bank lending (30 May)
Fed Waller speech (30 May)
South Korea industrial production (31 May)
Japan retail sales and job-applicant ratio (31 May)
China PMI manufacturing (31 May)
Thailand trade balance (31 May)
US Conference board expectations (31 May)
Fed Williams speech (1 June)
South Korea trade (1 June)
Regional PMI manufacturing (1 June)
Australia 1Q GDP (1 June)
US ISM manufacturing (1 June)
Fed Bullard speech (2 June)
Indonesia CPI inflation (2 June)
Australia trade balance (2 June)
US ADP jobs, initial jobless claims, durable goods orders (2 June)
South Korea CPI inflation (3 June)
US non-farm payrolls and ISM services (3 June)
Fed Mester speech (3 June)
Read this article on THINK
Tags
Emerging Markets Asia Pacific Asia Markets Asia Economics
Disclaimer
This publication has been prepared by ING solely for information purposes irrespective of a particular user's means, financial situation or investment objectives. The information does not constitute investment recommendation, and nor is it investment, legal or tax advice or an offer or solicitation to purchase or sell any financial instrument. Read more