stockmarket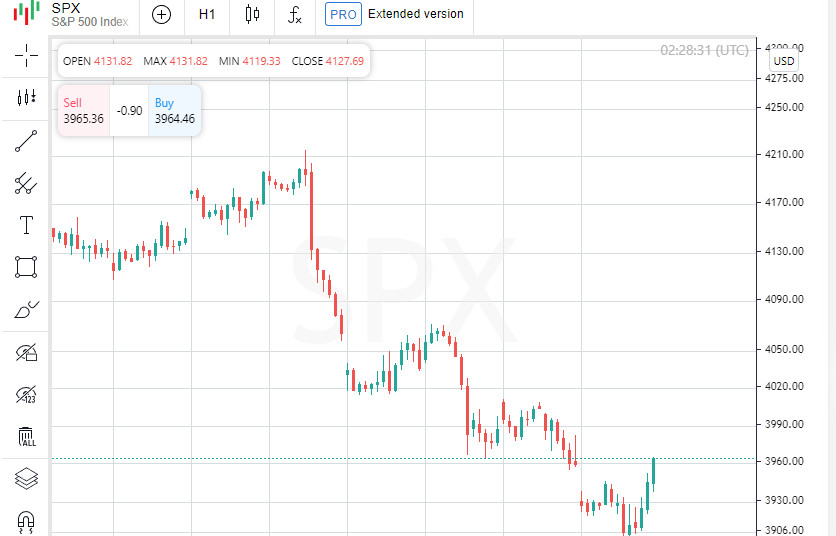 At the close of the New York Stock Exchange, the Dow Jones rose 0.46%, the S&P 500 rose 0.30%, and the NASDAQ Composite fell 0.26%.
The leading performer among the components of the Dow Jones index today was Johnson & Johnson, which gained 4.00 points or 2.48% to close at 165.34. Amgen Inc rose 5.20 points or 2.16% to close at 245.50. Merck & Company Inc rose 1.79 points or 2.10% to close at 87.15.
The losers were Boeing Co shares, which lost 6.59 points or 4.11% to end the session at 153.66. Dow Inc. gained 2.04% or 1.04 points to close at 49.96, while Salesforce.com Inc shed 1.66% or 2.59 points to close at 153. .53.
Leading gainers among the S&P 500 index components in today's trading were DXC Technology Co, which rose 7.75% to hit 26.70, General Holdings Inc, which gained 5.72% to close at 233.01, and also Moderna Inc, which rose 5.05% to end the session at 138.95.
The losers were shares of NVIDIA Corporation, which lost 7.67% to close at 139.37. Shares of Hormel Foods Corpor