federal reserve bank
The situation in the crypto market has been difficult since the end of August. However, there are more and more reasons to expect a local upward trend in cryptocurrencies on the market. And there is no doubt that ETH will be one of the main beneficiaries of the bullish move.
The main reason for the likely upward movement of the crypto market is the start of a protracted correction of the US dollar index. In addition, there were rumors on the financial markets about a possible curtailment of the Fed's aggressive policy. Market players attribute this to the European crisis and the bankruptcy of Credit Suisse.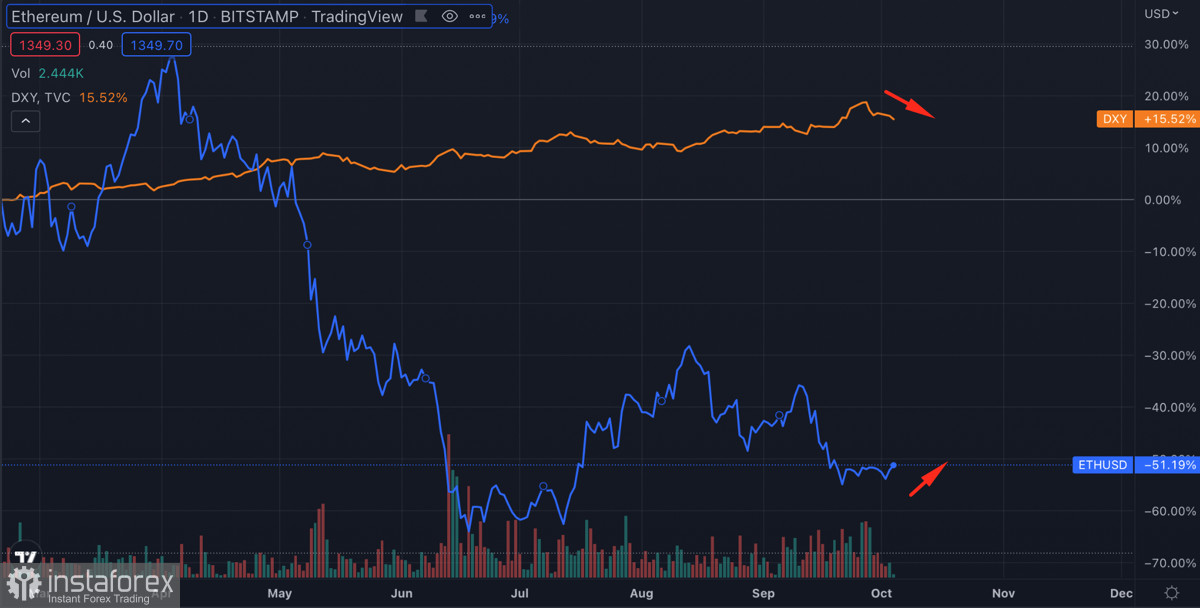 If the combination of these factors works, then the cryptocurrency and Ethereum market is waiting for a local upward trend and a gradual fading of the liquidity crisis. For the main altcoin, this is especially good in light of recent negative events.
Negative background around Ethereum
Recently, an article was released where the future of Ethereum is being questioned after the