dax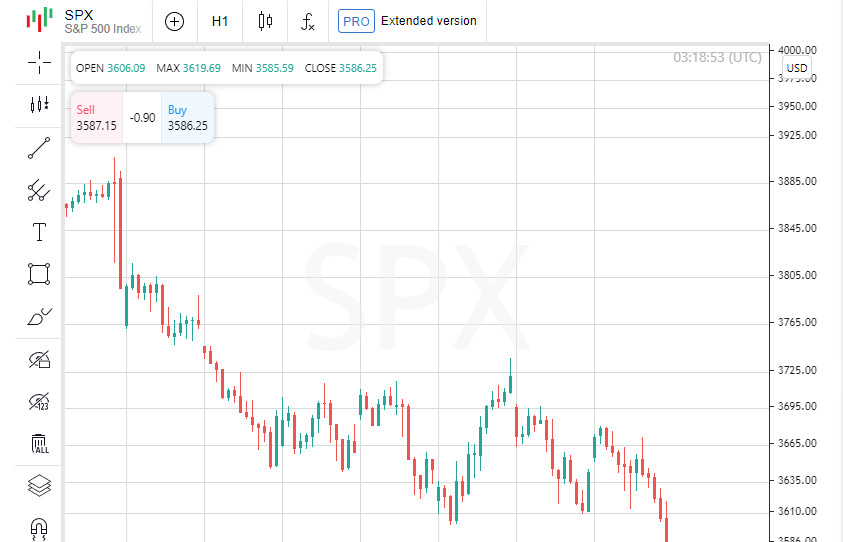 At the close of the New York Stock Exchange, the Dow Jones fell 1.71% to hit a 52-week low, the S&P 500 fell 1.51% and the NASDAQ Composite fell 1.51%.
Shares of UnitedHealth Group Incorporated were among the leaders of gains among the components of the Dow Jones index today, which lost 3.79 points (0.74%) to close at 505.04. Walgreens Boots Alliance Inc fell 0.15 points or 0.48% to close at 31.40. Dow Inc shed 0.23 points or 0.52% to close at 43.93.
The drop leaders were Nike Inc shares, which lost 12.21 points or 12.81% to end the session at 83.12. Boeing Co was up 3.39% or 4.25 points to close at 121.08, while Walt Disney Company was down 3.20% or 3.12 points to close at 94. 33.
Leading gainers among the S&P 500 index components in today's trading were Charles River Laboratories, which rose 3.57% to hit 196.80, Weyerhaeuser Company, which gained 2.92% to close at 28.56, and shares of Twitter Inc, which rose 2.74% to end the session at 43.91.
The losers were shares of Carnival