bitcoin usd price
Technical analysis: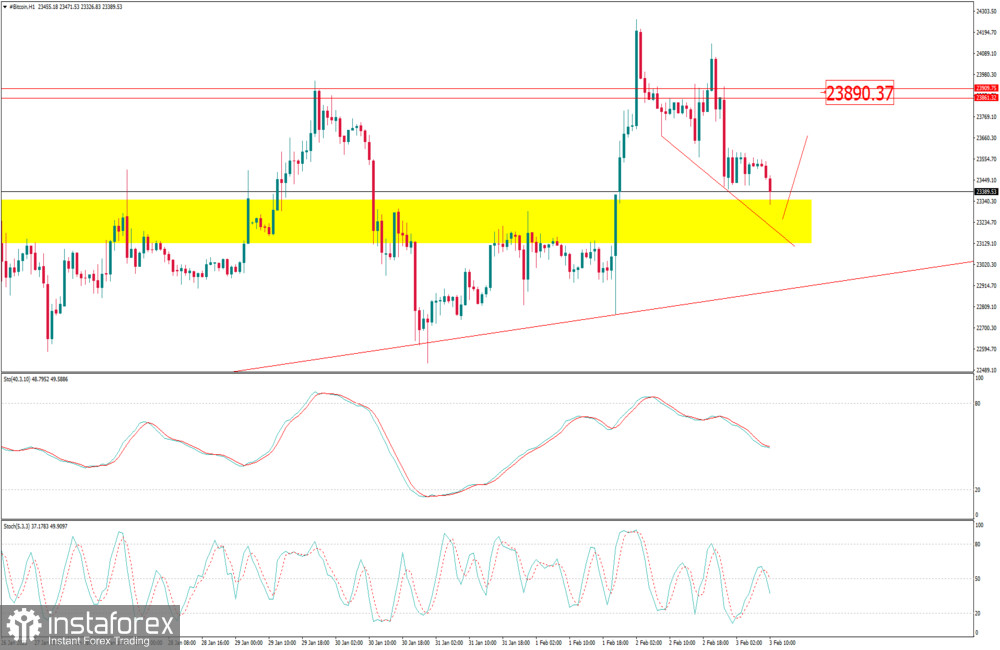 BTC/USD has been trading downside this morning and I found that support zone at the price of $23.300 is on the test.
Trading recommendation:
Due to the strong upside long term trend in the background and test of the support, I see potential for the upside rotation today.
Watch for the potential buying opportunities with the upside objective at $23.890.
Slow Stochastic oscillator is showing fresh upside momentum , which is strong sign that buyers are in control.
Key support is set at the price of $23.250
Read next: Starbucks Revenues Are High Despite High Costs| FXMAG.COM