Terra's UST is now exchangeable for BTC thanks to the integration by Thorchain. Minswap becomes top DeFi protocol on Cardano. Cronos Ecosystem Grant Program revealed batch 2 of grantees.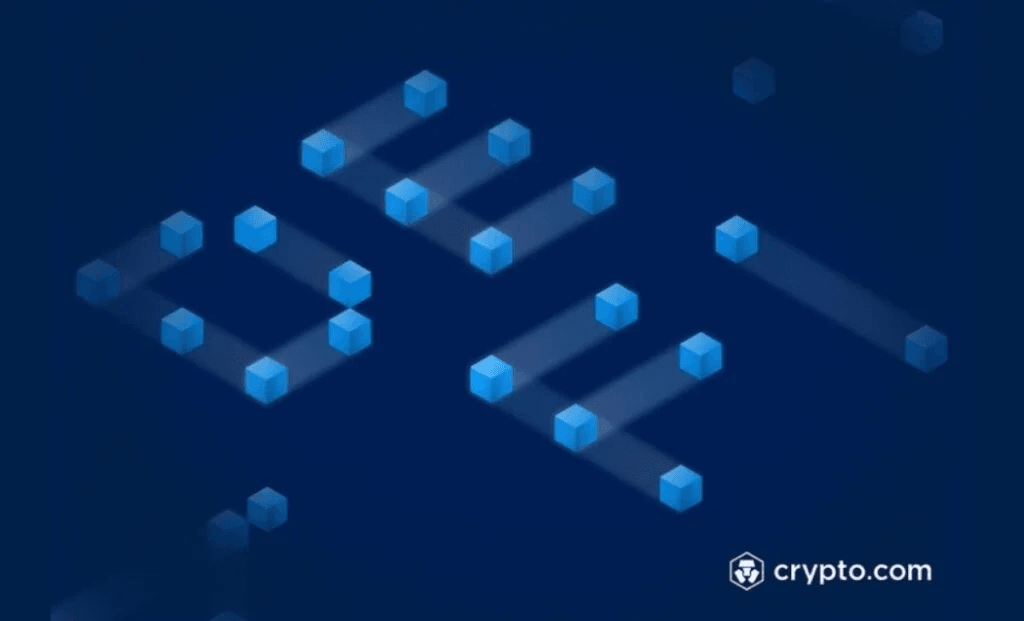 Key Takeaways
Terra (LUNA) stablecoin UST has been integrated by the Thorchain (RUNE) protocol and can now be exchanged for Bitcoin (BTC) natively.
Minswap (MIN), a recently-launched DeFi protocol on Cardano (ADA), has surpassed SundaeSwap (SUNDAE) in terms of TVL, making it the top DeFi protocol on Cardano with a TVL dominance of 65.85% at the time of writing.
Former Polychain Capital partner Tekin Salimi launched $125 million crypto fund, dao5, to focus on investing in early-stage protocols and blockchain companies. Dao5 is on track to become a fully founder-owned DAO by 2025.
The Cronos Ecosystem Grant Program, which focuses on supporting early-stage projects on Cronos, announced its second batch of beneficiaries.
This week's price and volume indices were positive at +11.29% and +20.91%, respectively, while the volatility index was negative at -47.26%.
Highlights
Check the latest prices on Crypto.com/Price
Top Token Metrics
| | | |
| --- | --- | --- |
| Metrics | Top 20 DeFi tokensmarket cap | Top 100 DeFi tokens market cap |
| Current | $99.14B | $126.25B |
| 7-Day Change | +6.82% | +8.86% |
| 14-Day Change | +15.39% | +18.46% |
*Top DeFi tokens based on CoinGecko
Source:
CoinGecko
DeFi Index Tokens
Metrics
Price
Volume
Volatility
Top Gainers
LRC (+28.14%)
REN (+21.41%)
UNI (+16.21%)
LRC (+210.80%)
NXM (+57.50%)
COMP (+36.45%)
LRC (+159.95%)
UMA (+4.55%)
Top Losers
SNX (-1.43%)
MKR (-22.63%)
CRV (-18.28%)
SNX (-16.35%)
COMP (-69.18%)
YFI (-63.79%)
NXM (-54.44%)
Benchmark
ETH (+11.08%)
ETH (+11.08%)
ETH (-55.21%)
*DeFI index tokens: LINK,YFI,AAVE,SNX,UNI,COMP,MKR,UMA,REN,LRC,NXM,BAL,CRV
Notable Events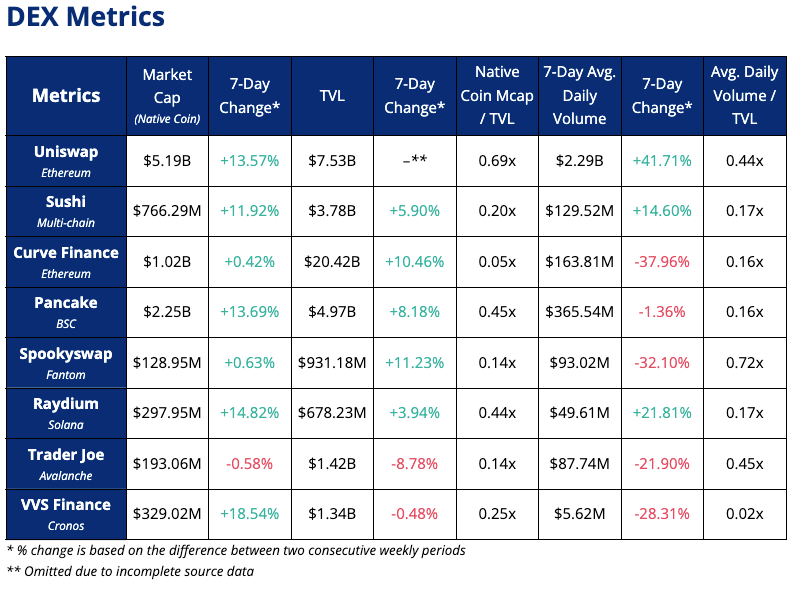 Notable Events
Souce: Crypto.com