Terra's UST has become the third-largest stablecoin. Bastion Protocol on the NEAR blockchain closes a US$9M Series A funding round. Orbit Network a stablecoin lending protocol announces its incubation under Cronos labs.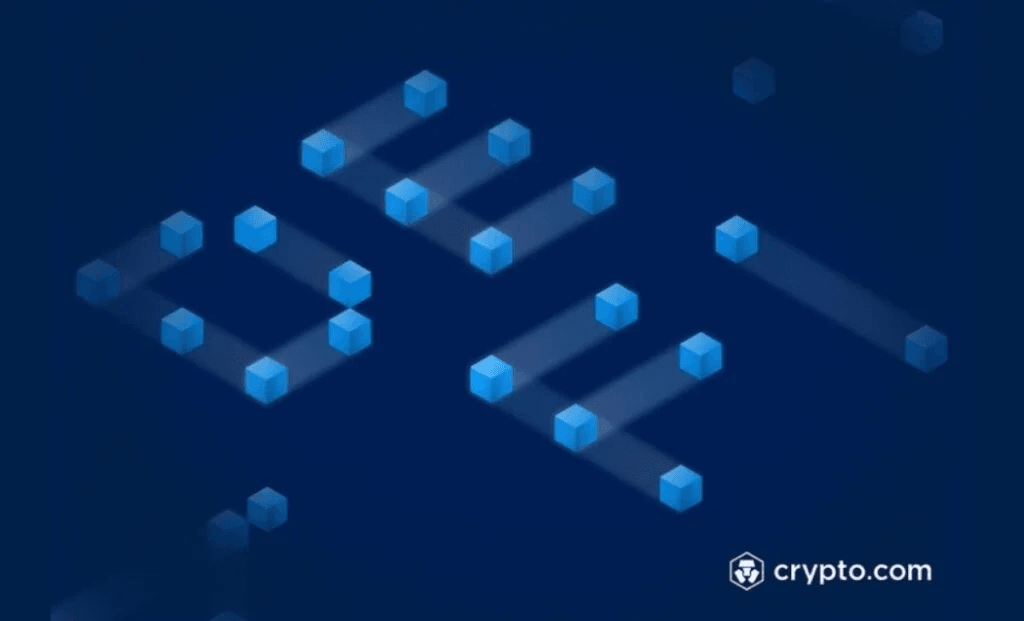 Key Takeaways
Terra's UST flips BUSD to become the third-largest stablecoin. Meanwhile, Tron's Justin Sun announced the launch of algorithmic stablecoin USDD backed by TRX.
Bastion (BSTN), the largest DeFi protocol on the NEAR blockchain, has closed a US$9 million Series A funding round on heels of its impending token launch.
MetaMask warns Apple users over an iCloud phishing attack, which has recently caused a user to lose about US$650,000. Also, it launched its first hardware wallet integration with Keystone.
Orbit Network, a decentralised stablecoin lending protocol, announced that it is incubated under Cronos Labs.
This week's price and volatility indices were negative at -4.21% and -3.69%, respectively, while the volume index was positive at +27.04%.
Highlights
Top Token Metrics

DeFi Index Tokens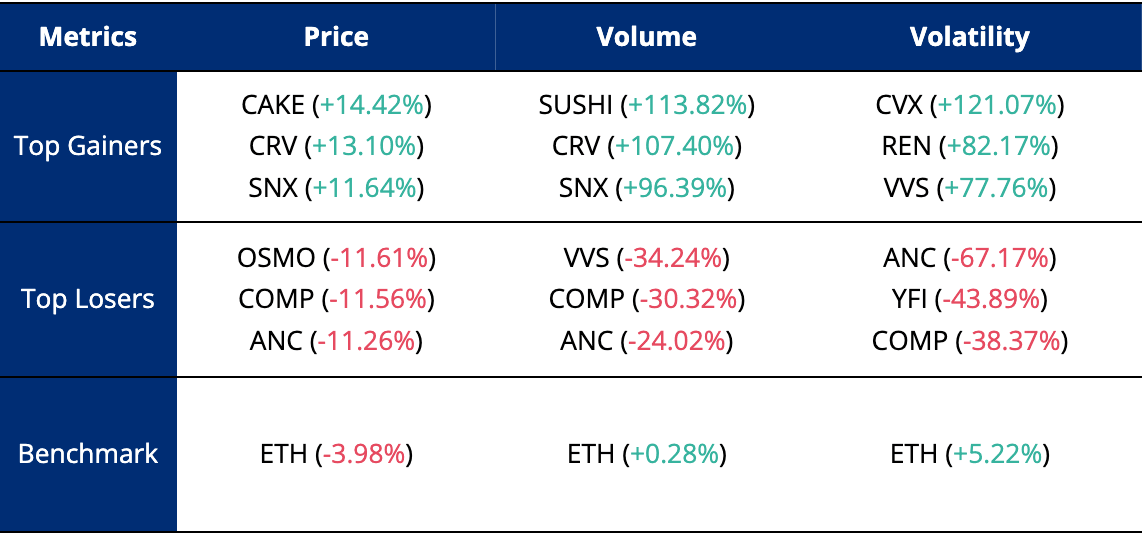 Notable Events
DEX Metrics