NFT of former Twitter CEO Jack Dorsey's first tweet is valued at over $48M on OpenSea. The U.K. is set to create government-backed NFTs. Nansen's recent report states NFTs outperform cryptocurrencies year-to-date.
Key Takeaways
Crypto.com NFT in the Spotlight
'Remember The Name' is the first athlete NFT project which allows you to personalise your redeemable experience on Crypto.com, created by portrait artist Carling Jackson and cricket legend Carlos Brathwaite. Each NFT in this pseudo PFP collection places the owner in a bespoke redeemable stream allowing them to cater their redeemable experience to their interests. The Remember the Name collection features fan-favourite action figures and the first publicly available work from the world renowned 'athlete artist'.
'BeatHeadz' is the PFP project for all music lovers on Crypto.com. Created by artist Phil Lumbang and musician Aloe Blacc, each of the 10,808 BeatHeadz in the collection is a digital collectible avatar with a unique combination of headphones, hair, eyes, clothing, and accessories.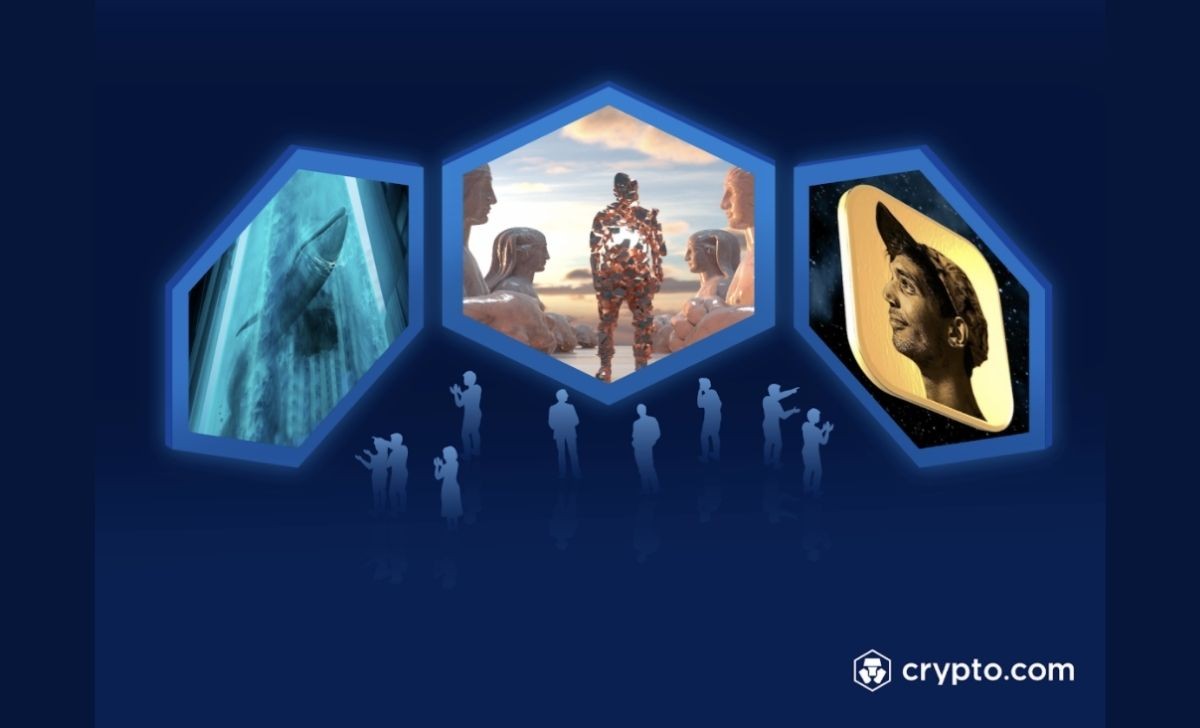 Highlights
Transaction Volume Benchmark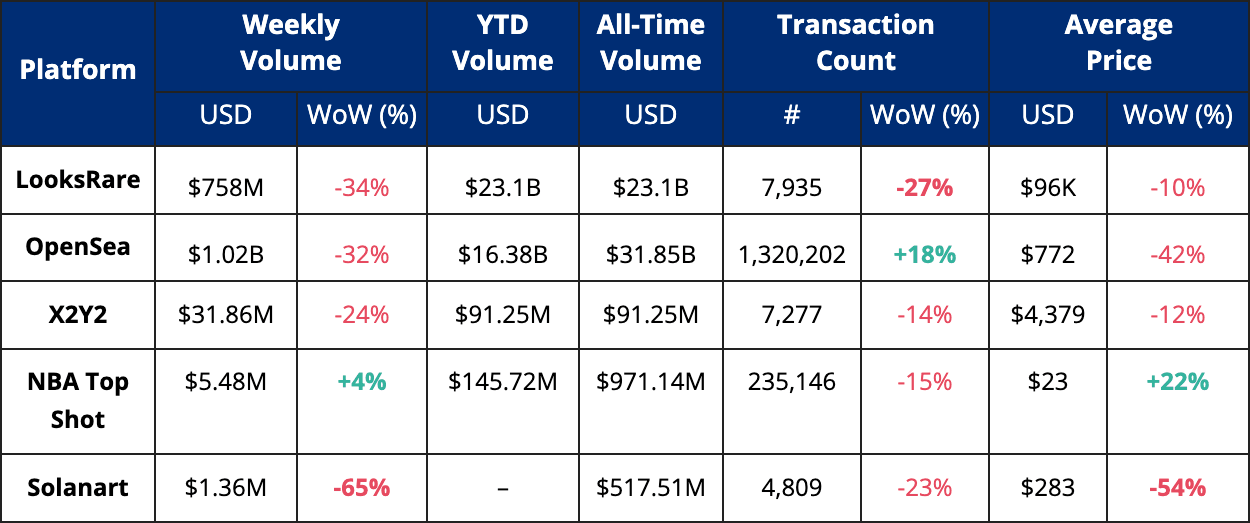 Top Collectibles
| | | | |
| --- | --- | --- | --- |
| Project Name | Weekly Sales (USD) | Transaction Count | Number of Buyers |
| MOAR by Joan Cornelia | $27,192,913 | 5,820 | 3,949 |
| Bored Ape Yacht Club | $26,099,727 | 98 | 76 |
| Mutant Ape Yacht Club | $24,589,035 | 321 | 248 |
| Arcade Land | $23,165,209 | 5,006 | 2,895 |
| Azuki | $20,781,780 | 269 | 195 |
* Collectibles data from
CryptoSlam.io
The following chart shows selected top NFTs and their historical floor prices.
Upcoming NFT Sales
The following table shows top upcoming NFT sales (by market cap) and a sample of their art.
Top Artists
The following table shows selected top artists (by sales volume on each platform) and a sample of their art.