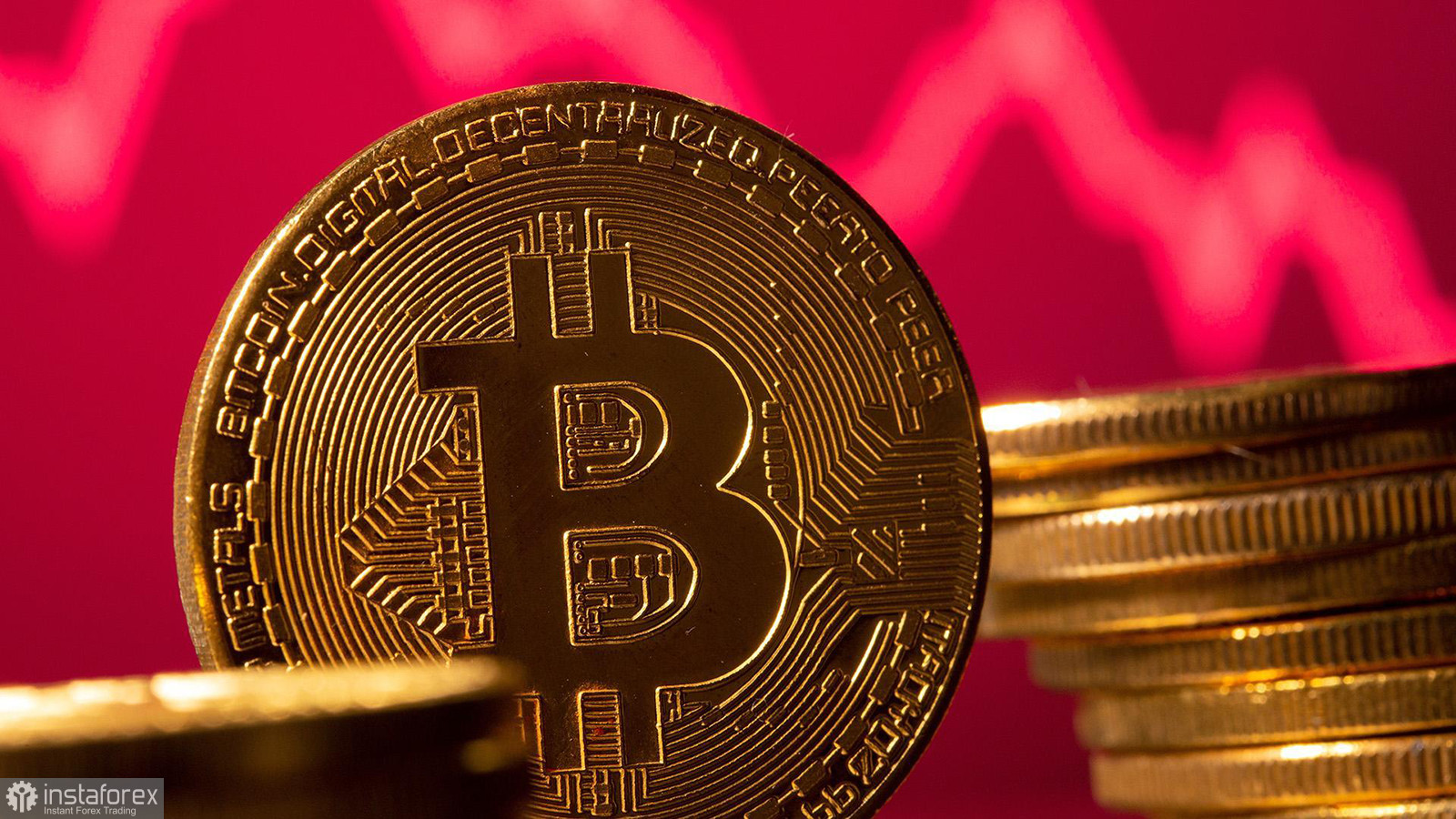 On the 4-hour TF, it is even better to see that recently, bitcoin has been moving exclusively sideways, with minimal volatility and exactly along the $18,500 level. Another rebound from this level provoked an upward pullback, but we believe this is an oversold before a new test of the $ 18,500 level, which will be successful this time. Recall that there is also a descending channel on the 4-hour TF, from which the price has not yet tried to exit. Consequently, we have a downward trend in both senior TF. A rebound from the channel's upper border can provoke a new round of downward movement.
In the last article, we discussed that "whales" are in no hurry to make new bitcoin purchases, and "hamsters" are waiting for a new trend to join. However, at least one unshakable "whale" is always on the market. We are talking about the Microstrategy company, which, it seems, will soon start selling off its assets and parts of the business to invest in bitcoin. This company may become commensurate with Apple or Tesla, thanks to its investments in cryptocurrency. However, so far, it only makes many people laugh. If we take the average price of bitcoin purchases, MicroStrategy investments are now unprofitable. Whether there will be a new "bullish" trend is still "written with a pitchfork on the water." The world is now in such a state that it is pointless to think of anything for the week ahead. However, Michael Saylor, who is no longer CEO, announced the purchase of another 300 bitcoin coins for $ 6 million.
As you can see, this action was not so large that other market participants joined the purchases. The company already has 130,000 bitcoin coins worth $ 4 billion, and I would like to ask why they still need the main software development activity. If bitcoin grows to $ 100,000 per coin, it will bring the company at least $ 16 billion in profit.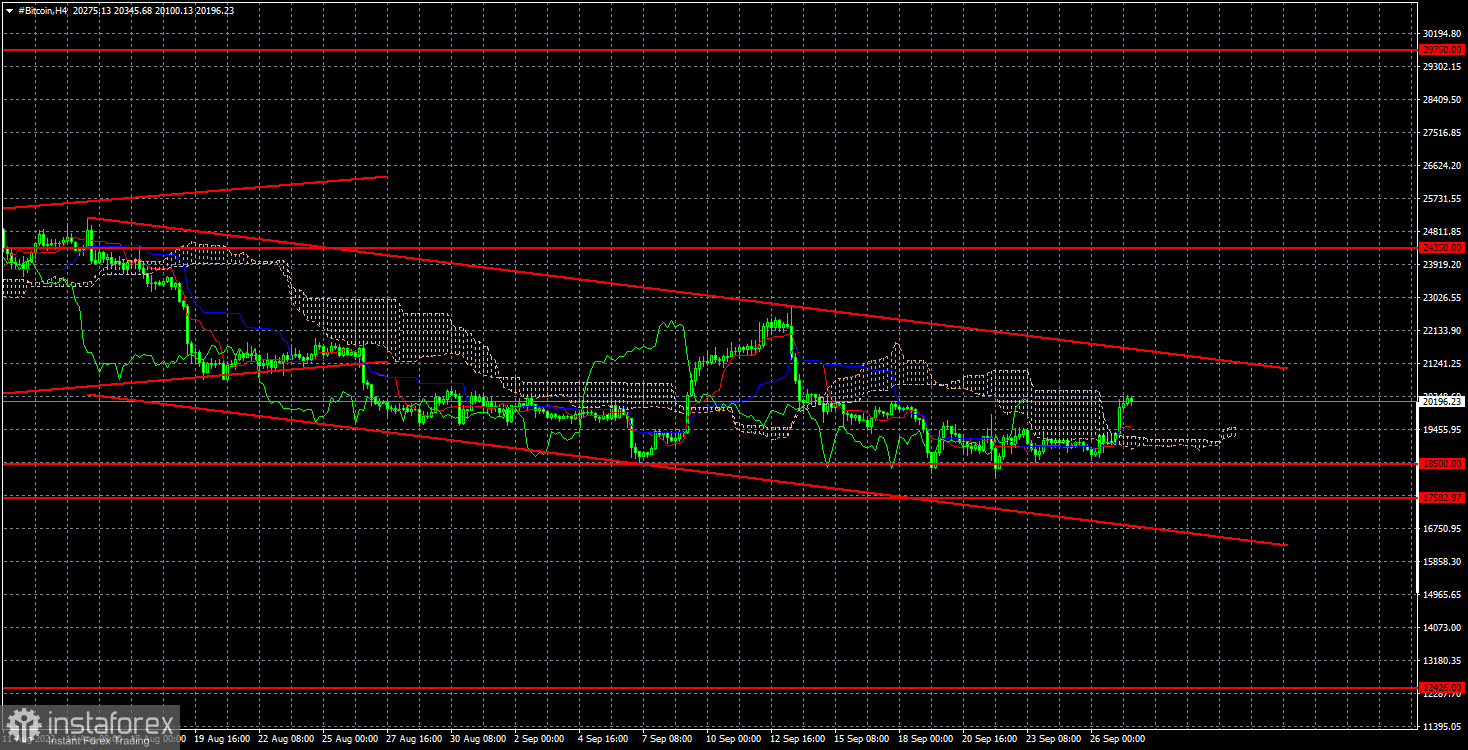 Also, Michael Saylor continues to make rather strange statements that cryptocurrency is better than physical property. Many of those coins being purchased now will be owned by their children and grandchildren. However, most investors buy bitcoin to extract the fastest possible profit. In any case, even if Bitcoin goes into growth again, technical buy signals are needed. There are none now.
In the 4-hour timeframe, the "bitcoin" quotes completed an upward correction. We believe the decline will continue in the medium term, but we must wait for the price to consolidate below the $17,582-$18,500 area. If this happens, the first target for the fall will be the level of $ 12,426. The rebound from the level of $18,500 (or $17,582) can be used for small purchases, but be careful – we still have a strong downward trend.
Relevance up to 16:00 UTC+2 Company does not offer investment advice and the analysis performed does not guarantee results. The market analysis posted here is meant to increase your awareness, but not to give instructions to make a trade.