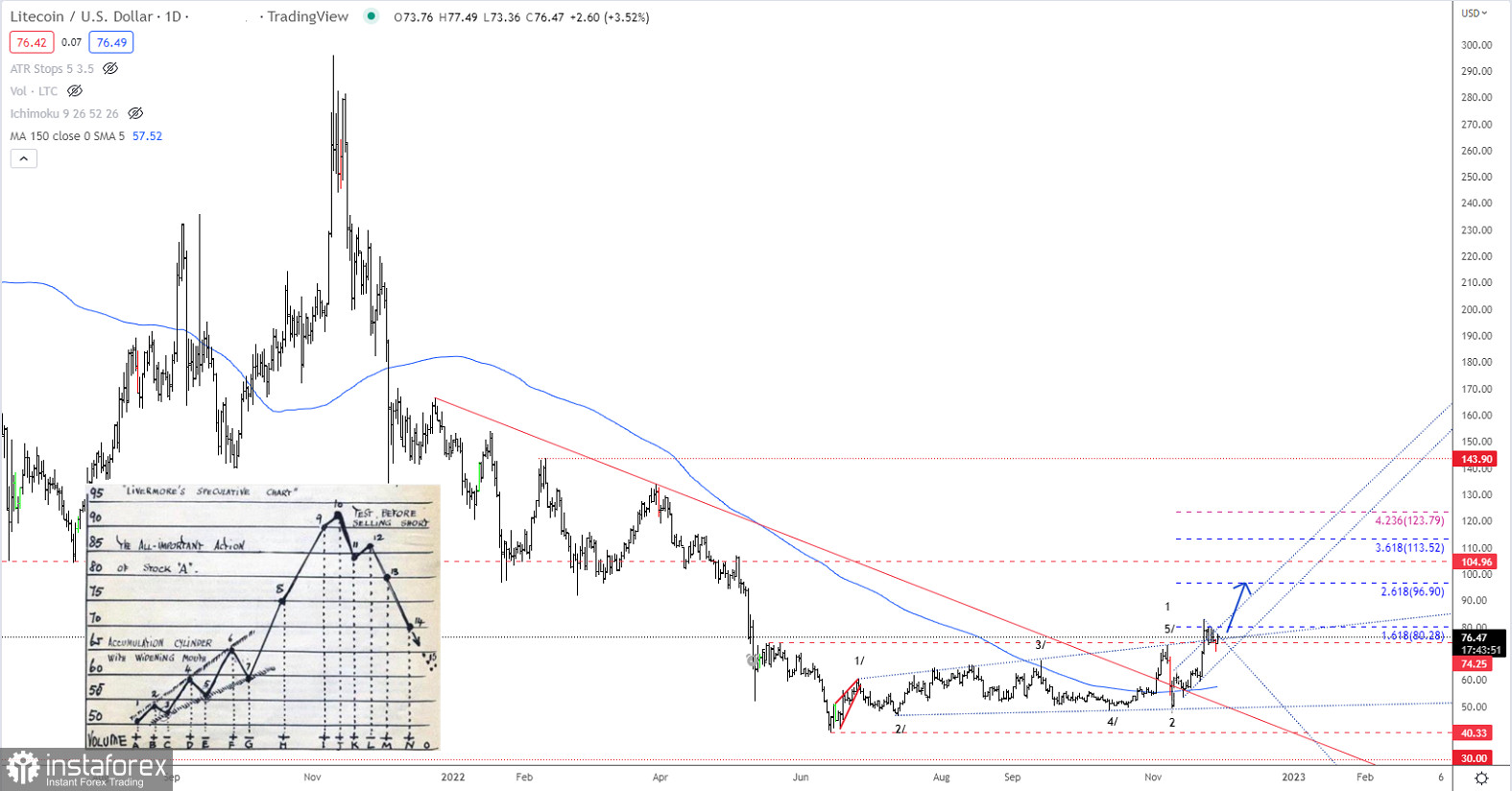 After a consolidation, Litecoin is ready to continue higher towards 96.90. Short-term, a break above minor resistance at 77.49 will be clear evidence that the consolidation has been completed, while a break above resistance at 80.28 will confirm the completion of the consolidation and confirm the rally to 96.90 and ultimately above here too.
The rally should continue to follow Livermore's Accumulation Cylinder in the weeks/months ahead. We are now in the stretch between points 7 and 8, so we have much more upside to cover.


Relevance up to 07:00 2022-11-30 UTC+1 Company does not offer investment advice and the analysis performed does not guarantee results. The market analysis posted here is meant to increase your awareness, but not to give instructions to make a trade.