Technical analysis: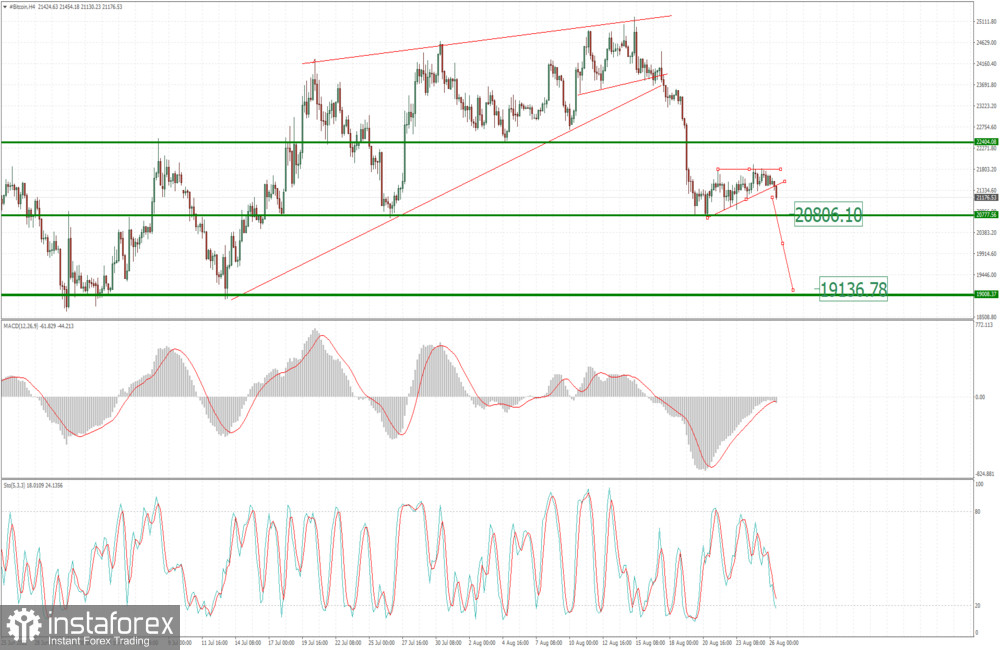 BTC/USD has been trading downside as I expected. There is the breakout of thee tight consolidation and triangle, which is very good confirmation for further downside movement.
Trading recommendation:
Due to the breakout of the triangle pattern and strong supply in the background, I see further downside movement. Watch for potential selling opportunities on the intraday rallies with the downside objectives at the price of $20.800 and $19.000. Stochastic is downside reading with no evidence for the reversal.... Key short-term resistance is set at the price of $21.900


Relevance up to 13:00 2022-08-27 UTC+2 Company does not offer investment advice and the analysis performed does not guarantee results. The market analysis posted here is meant to increase your awareness, but not to give instructions to make a trade.