Relevance up to 06:00 2022-07-20 UTC+2 Company does not offer investment advice and the analysis performed does not guarantee results. The market analysis posted here is meant to increase your awareness, but not to give instructions to make a trade.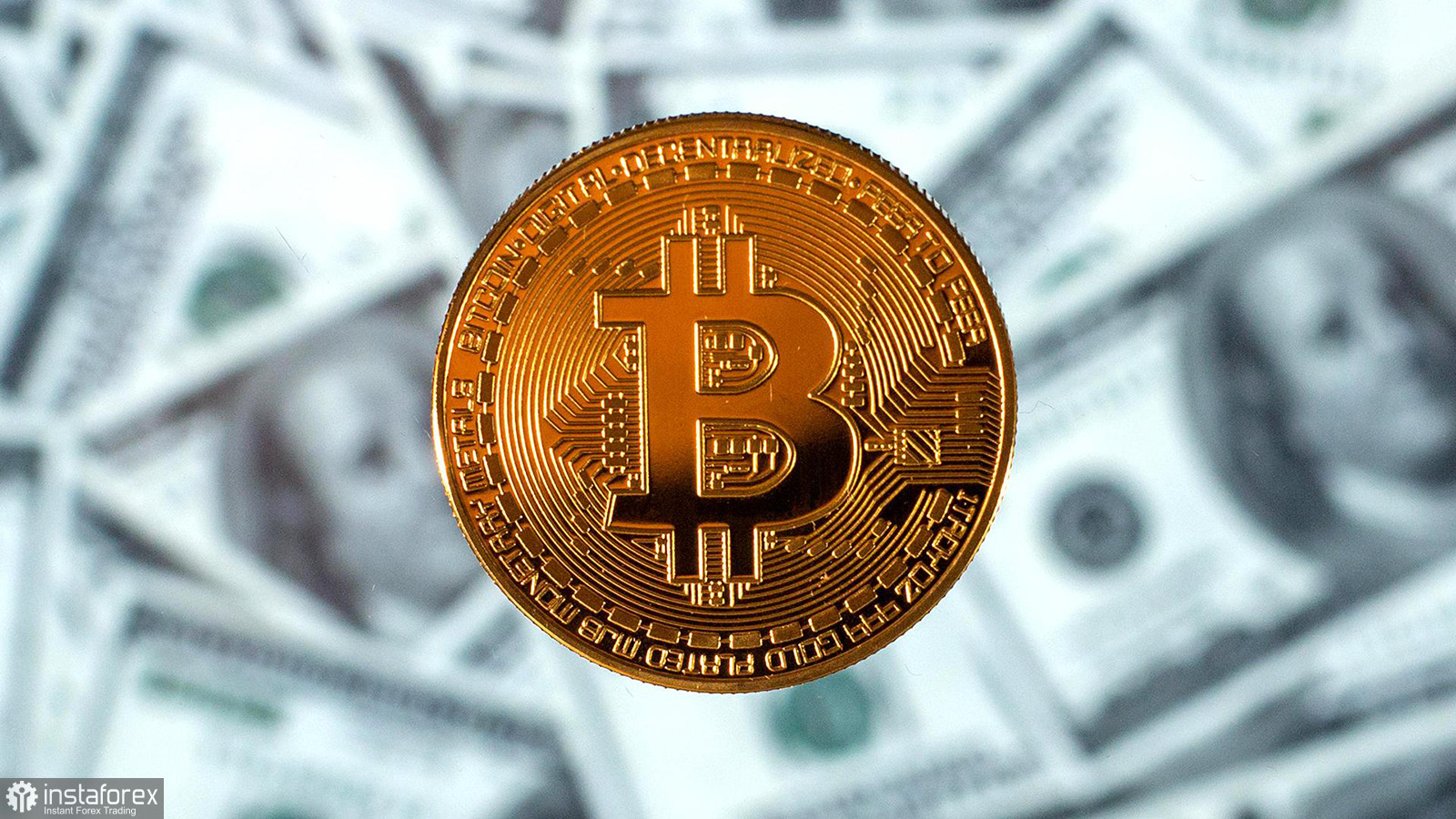 This week, the flagship cryptocurrency hasn't shown any interesting movement yet. It mainly trades in the range between the 127.2% Fibonacci level and the Pivot point of $22,758. In the H4 time frame, the digital asset has managed to settle above the descending channel and is now in a flat. Such an exit from the trend channel can hardly be called successful. In the daily time frame, the long-term downtrend is still ongoing, which is confirmed by the trendline. So far, bulls have been unsuccessfully trying to enter an upward correction. We still believe that BTC as well as the whole crypto market will remain bearish in 2022.
Indeed, there has been no reason to expect the opposite. The Federal Reserve is now raising the interest rate at an accelerated pace. It may well be that we see a 1.00% rate hike next week. Under the QT program, about $50 billion is withdrawn from the economy on a monthly basis. In September, it will be already almost $100 billion per month. With the volume of free cash decreasing, investments will also fall. All assets that were rising steeply during the pandemic are now getting back to their initial points. Bitcoin started its growth from $4-5K per coin 2.5 years ago. It may well be that it finally returns to this range. It is also important to remember that bitcoin itself has no value and can drop even to zero. More and more experts now see BTC extending the downtrend. These are just the levels to which it can drop that vary. In any case, the bearish market is likely to continue. Recently, there has been not a single optimistic forecast for the digital asset. The time of those loud statements has long gone, and not a single expert invites others to invest all their money in it anymore. In the future, of course, the crypto market is likely to recover. After all, the Fed won't be lifting rates forever. Nevertheless, the recovery might begin at least in a year but it won't be a stellar rally as in 2020-2021.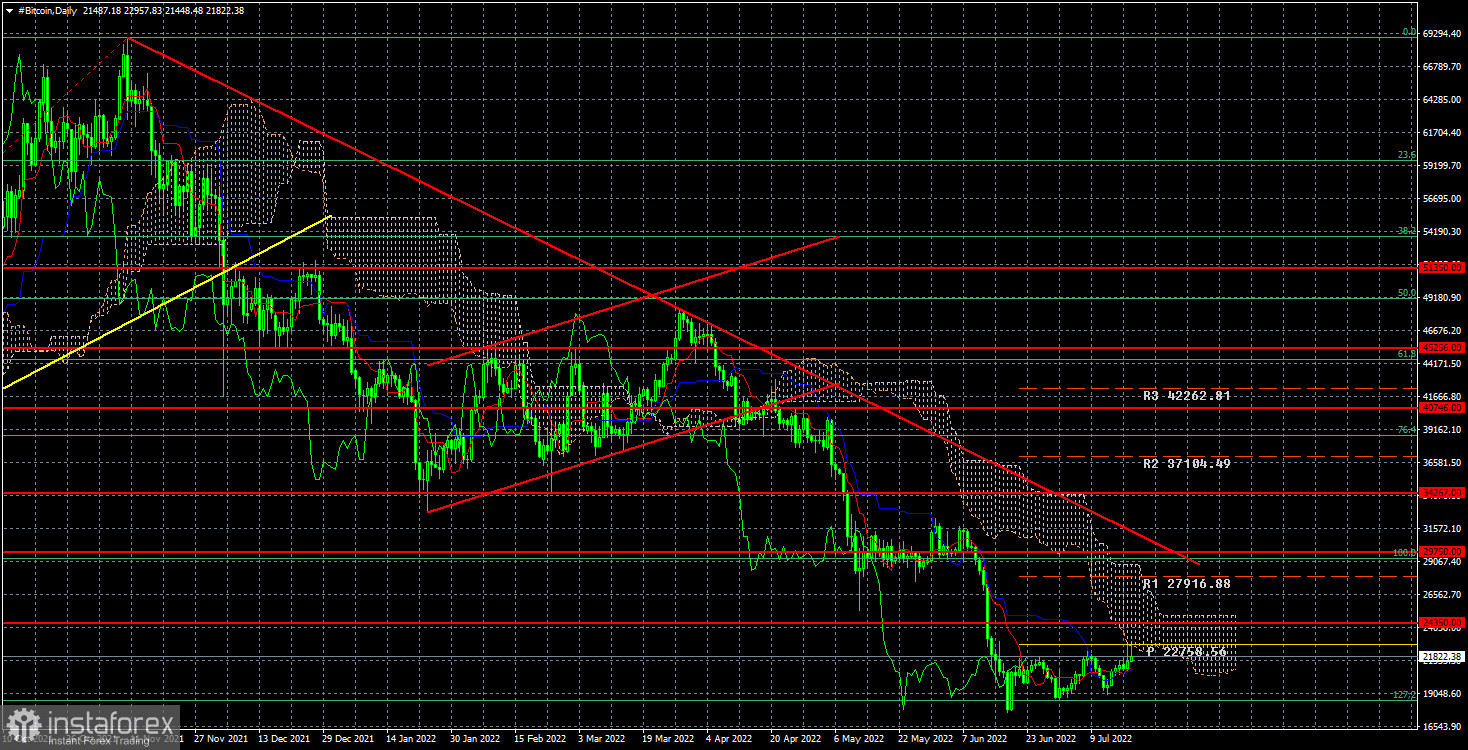 In the H24 time frame, BTC has consolidated below $24,350. The target is now seen at $12,426. Bitcoin has unsuccessfully attempted to break through $18,500 (the 127.2% Fibonacci level) three times. In general, the flagship cryptocurrency may descend to any level, even to zero. Clearly, it will unlikely happen but we suggest that the rate of $5-10K per coin might become a reality in 2022. Should the mark of $18,500 be broken, a new sell signal will be made.