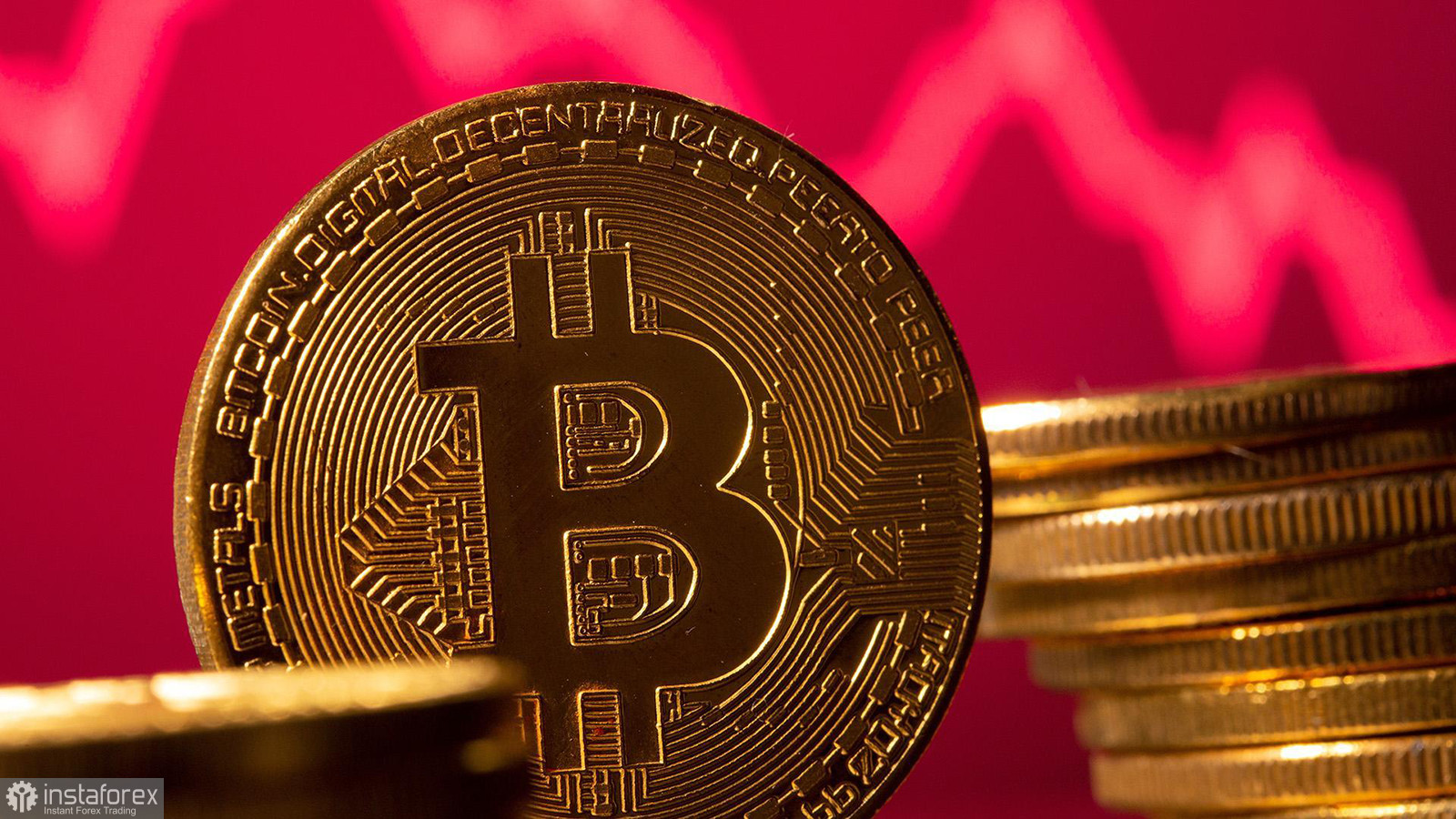 In previous articles, we have already figured out why bitcoin will likely continue declining. In addition to a whole pile of technical signals for sale, there are a fairly large number of fundamental signals. For example, on Friday, Jerome Powell gave a speech at a Jackson Hole conference. Before we analyze it in detail, we recall that any tightening of the Fed's monetary policy contributes to the fall of cryptocurrencies, particularly "bitcoin." Any hint of tightening monetary policy also works against bitcoin. And on Friday, the markets, we can say, got both. Jerome Powell confirmed that the Fed's monetary policy would remain tight and the monetary approach would remain aggressive. In other words, the Fed will not stop raising the rate in the coming months, as it is now completely unclear whether inflation in the US will continue to slow down or whether the August report was just an accident. Of course, after the publication of the September inflation report, it will become a little clearer what is happening now with the consumer price index. But it's still a long way off, and Powell's performance has already taken place. However, the head of the Fed did not pour promises and specifics in all directions. He noted that much would depend on statistical data, clearly referring to inflation reports, not GDP reports. The growth of the American economy was secretly decided to be neglected in favor of the return of inflation to the target level of 2%. All this suggests that the main cryptocurrency may continue its decline.
Geopolitics is also worth noting. A month ago, a new conflict almost broke out on the world map. Then skirmishes began on the border between Serbia and Kosovo, a partially recognized state. Recall that Kosovo appeared on the world's political map after the collapse of Yugoslavia. Since ethnic Serbs remain living on the territory of Kosovo, special treatment is required for them, according to Belgrade. But in Pristina, they believe that the same rules and regulations should apply to everyone in Kosovo. In particular, we are talking about documents used on Kosovo's territory, money, and rules of entry into the country. Pristina is unhappy that many Serbs continue to use Serbian money on the territory of Kosovo, continue to enter and leave using Serbian documents, and are not eager to give them up. On August 1, a law was supposed to come into force that obliges everyone living on the territory of Kosovo to use only Kosovo documents and money. Then, the conflict had almost flared up, but under the influence of NATO, it was possible to postpone the law's entry into force for one month. And now, this month has almost expired, and Serbia is moving heavy military equipment to the border with Kosovo with might and main. Naturally, the deterioration of the geopolitical situation may cause an even greater drop in demand for risky assets.
Relevance up to 09:00 2022-08-29 UTC+2 Company does not offer investment advice and the analysis performed does not guarantee results. The market analysis posted here is meant to increase your awareness, but not to give instructions to make a trade.