Relevance up to 15:00 2022-07-10 UTC+2 Company does not offer investment advice and the analysis performed does not guarantee results. The market analysis posted here is meant to increase your awareness, but not to give instructions to make a trade.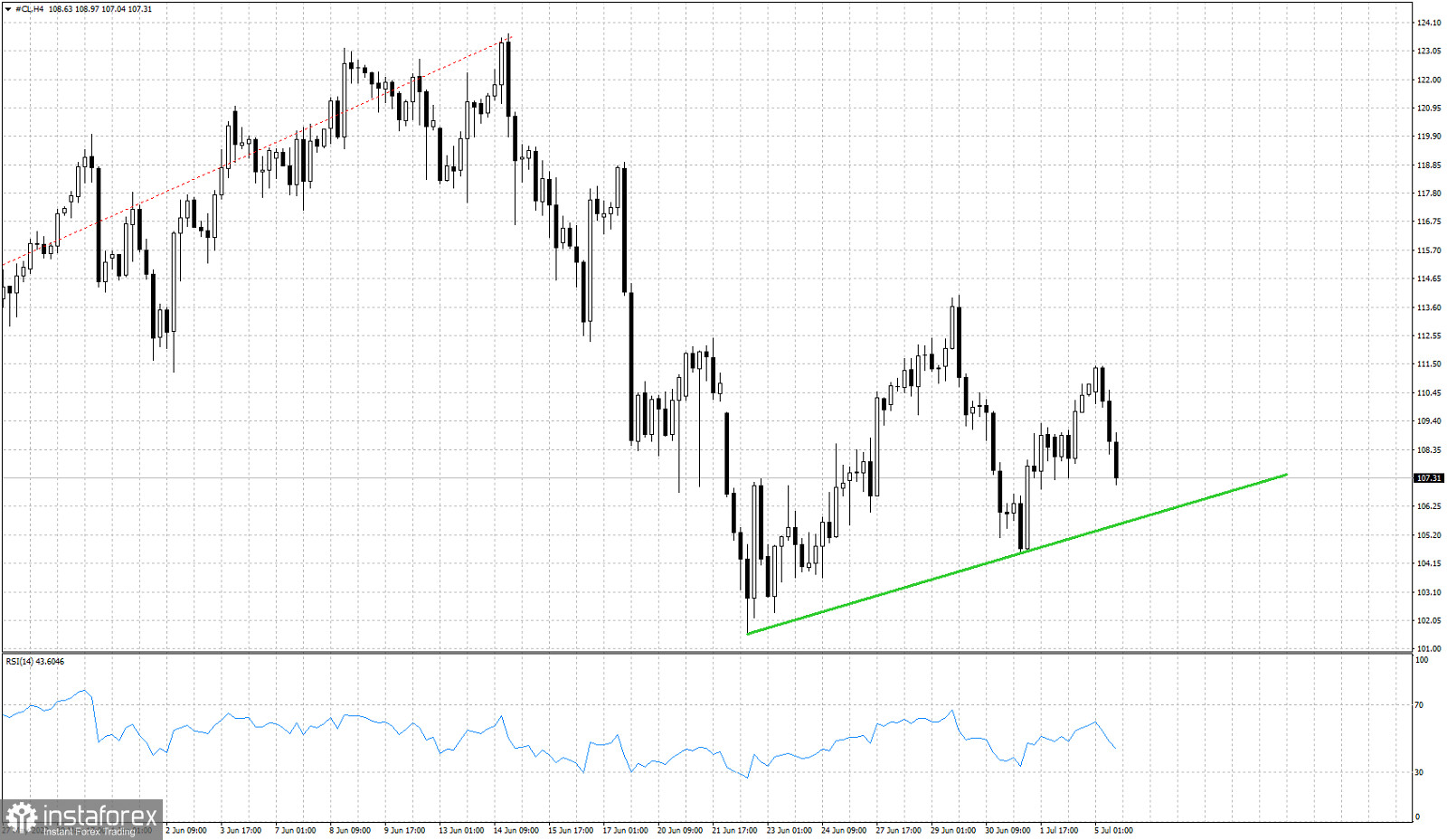 Green line- support trend line
Oil prices are again under pressure. With price forming lower highs, it is most probable that Oil prices will continue lower towards $102 and maybe lower. Short-term support by the green support trend line is found at $105.60. Oil price is vulnerable to a break below 105 specially if the recent higher low at $104.55 is broken. Resistance is at the recent lower high of $111.43 and as long as price is below this level, we remain pessimistic for the short-term. Oil price could very well move below $100 over the next few sessions.